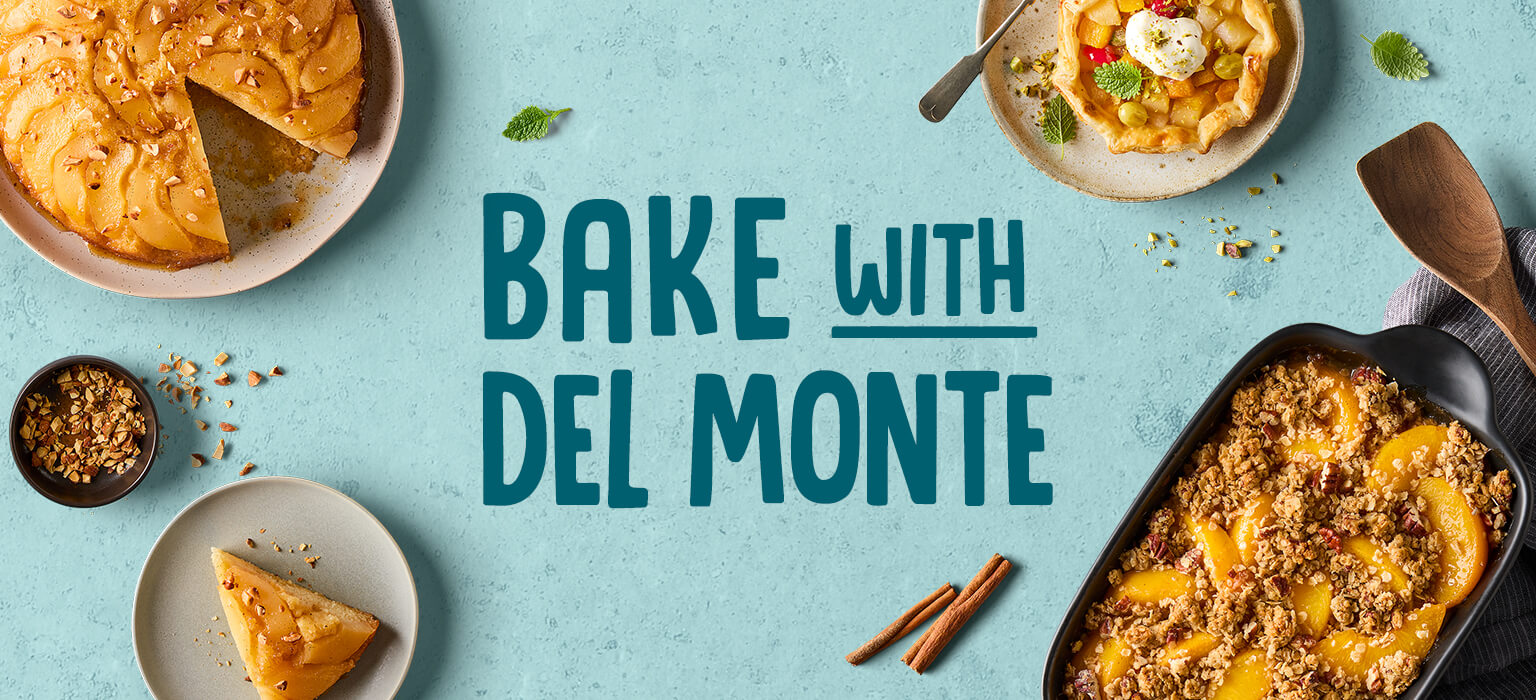 Spring is back; so is baking season. And Del Monte is here to help you with recipes that are as easy as they are delicious.
Thanks to our fruit in water with no added sugar and our fruit in juice made from concentrate, your pastries are sure to put a smile on every face.
Baking with Del Monte offers simple goodness every day!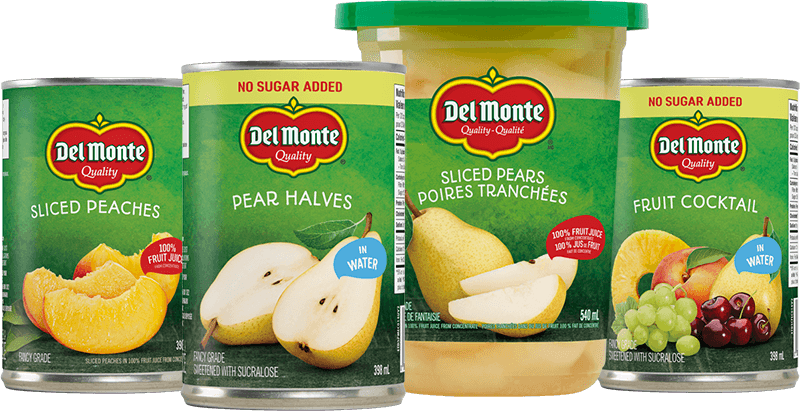 Our vegetarian section proposes all kinds of meatless meal ideas. We've created vegetarian versions of several dishes: chili, lasagna and spaghetti sauce. You can also make hummus, veggie stir-fries or vegetarian pasta dishes. You could explore different plant proteins: tofu, chick peas, red kidney beans, lentils, etc. Get inspiration from our healthy recipes!