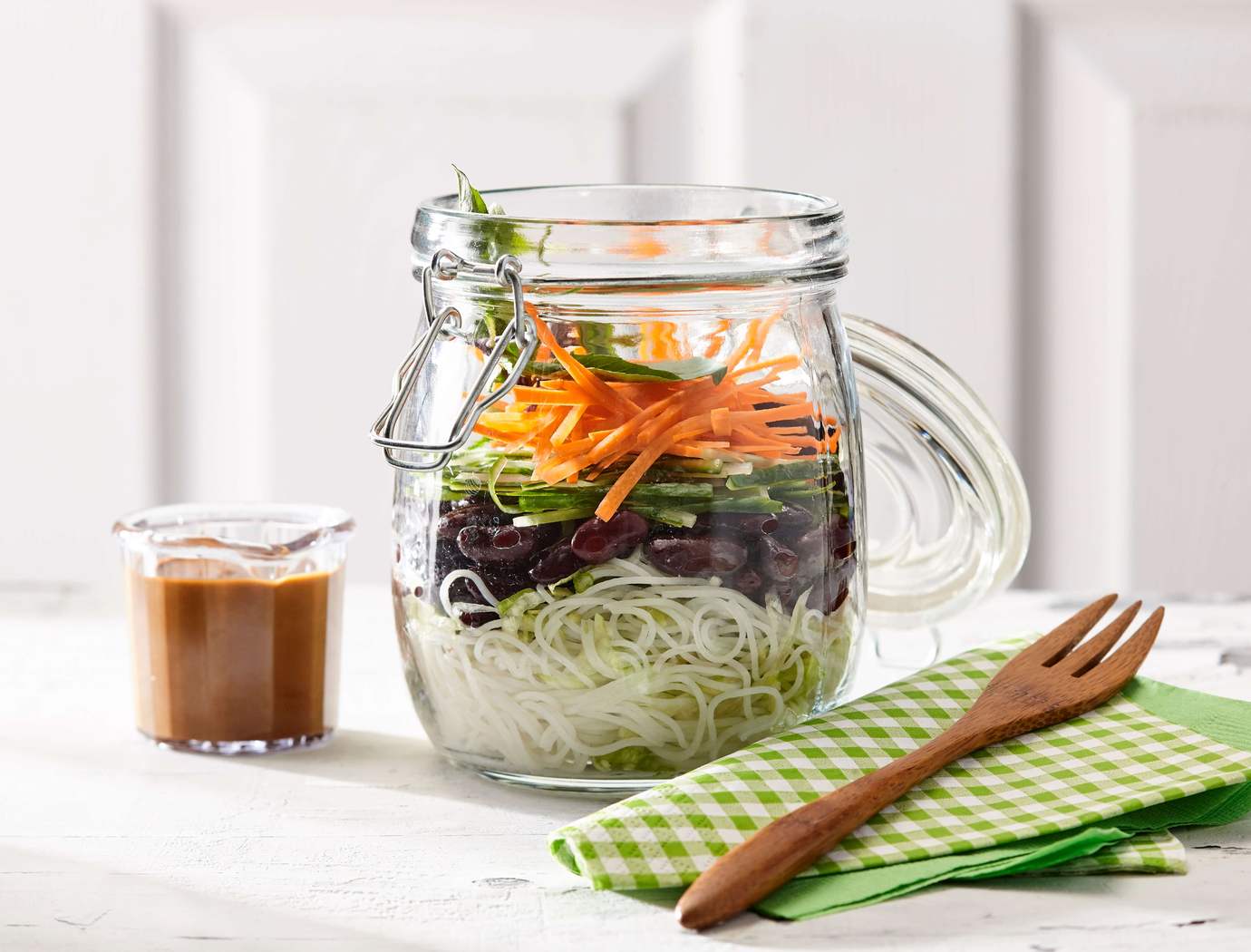 Vietnamese noodle salad with red kidney beans
In a jar on-the-go or at a dinner night with friends, this Vietnamese noodle salad quick to prepare promises to impress anyone who tastes it.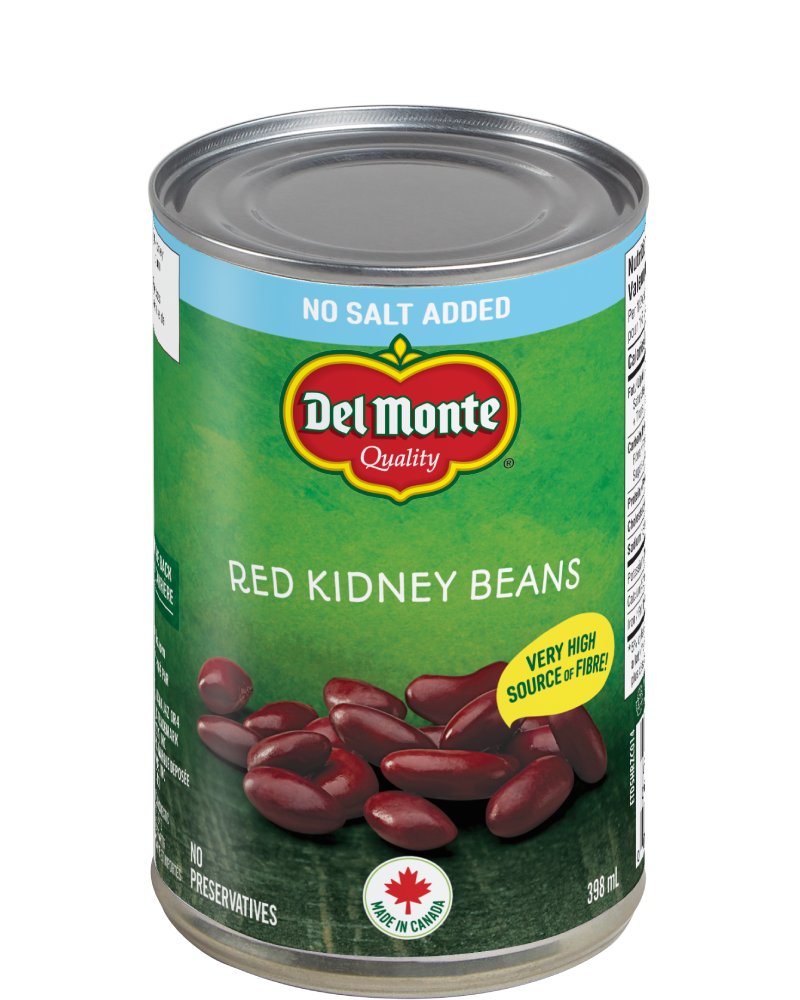 Ingredients
1/2 lb (225 g) rice vermicelli
4 c (1 litre) iceberg lettuce, sliced
2 green onions, chopped
2 tbsp (30 ml) nuoc cham sauce (Vietnamese dipping sauce)
2 c (500 ml) carrots, julienned
2 c (500 ml) cucumbers, julienned
1 can 14 oz (398 ml) Del Monte red kidney beans
3 tbsp (45 ml) Thai or regular basil, chopped
Peanut sauce:
1/3 c (80 ml) peanut butter
2 tbsp (30 ml) soya sauce
1 tbsp (15 ml) rice vinegar
1 tbsp (15 ml) maple syrup or honey
1 tsp (5 ml) sriracha
Preparation
Prepare noodles according to package directions, either by soaking in boiling water or cooking in a pot of boiling water.
Meanwhile, in a bowl, combine peanut sauce ingredients by whisking to obtain a smooth, even sauce.
Add 1/3 cup (80ml) of boiling water or until desired consistency attained.
Drain noodles and rinse under cold water. Drain again and transfer to a large bowl.
Add lettuce, green onions and Nuoc Cham sauce. Stir well.
Divide into 4 bowls, add vegetables, legumes, and Thai basil. Serve with peanut sauce.