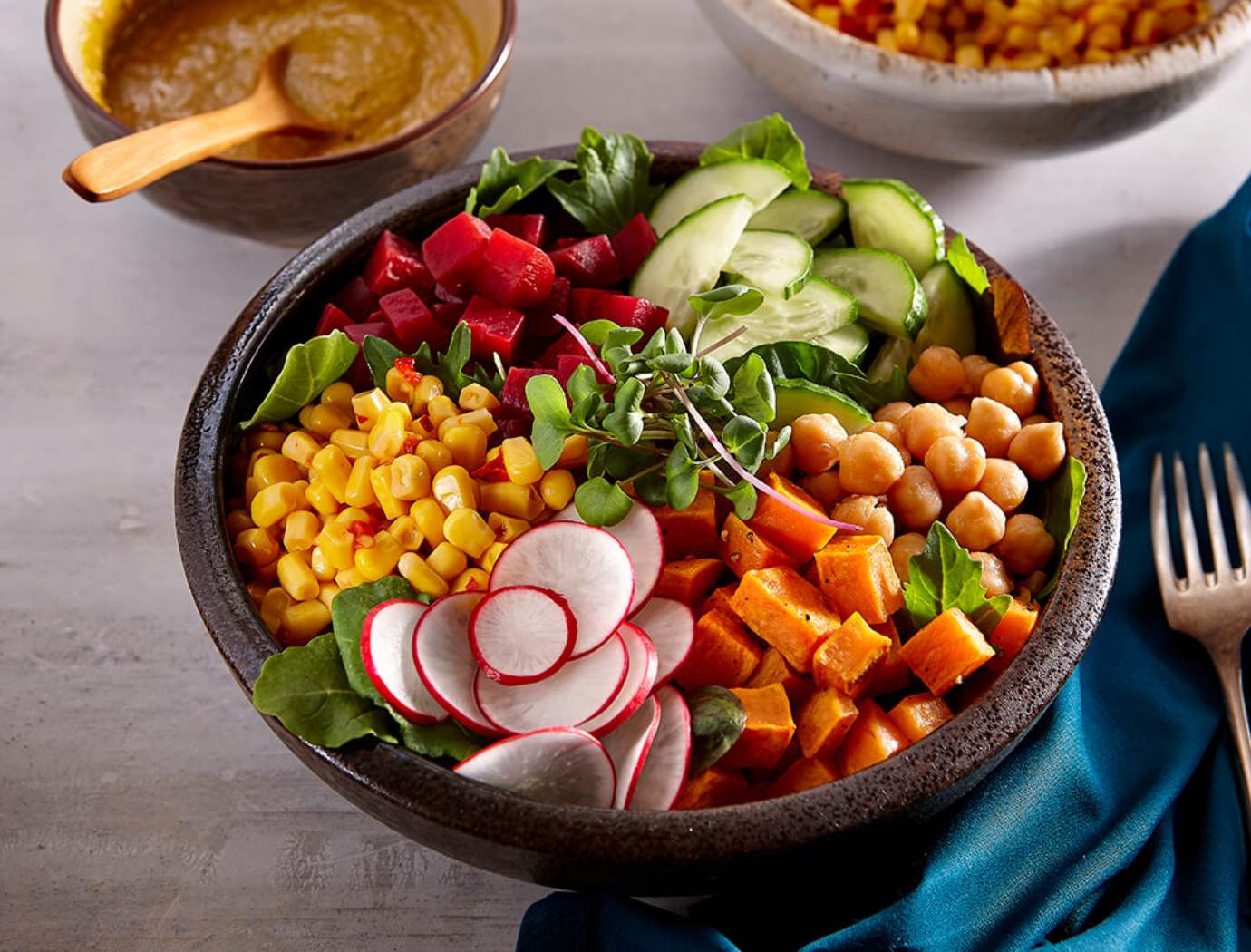 Sweet potato and corn bowl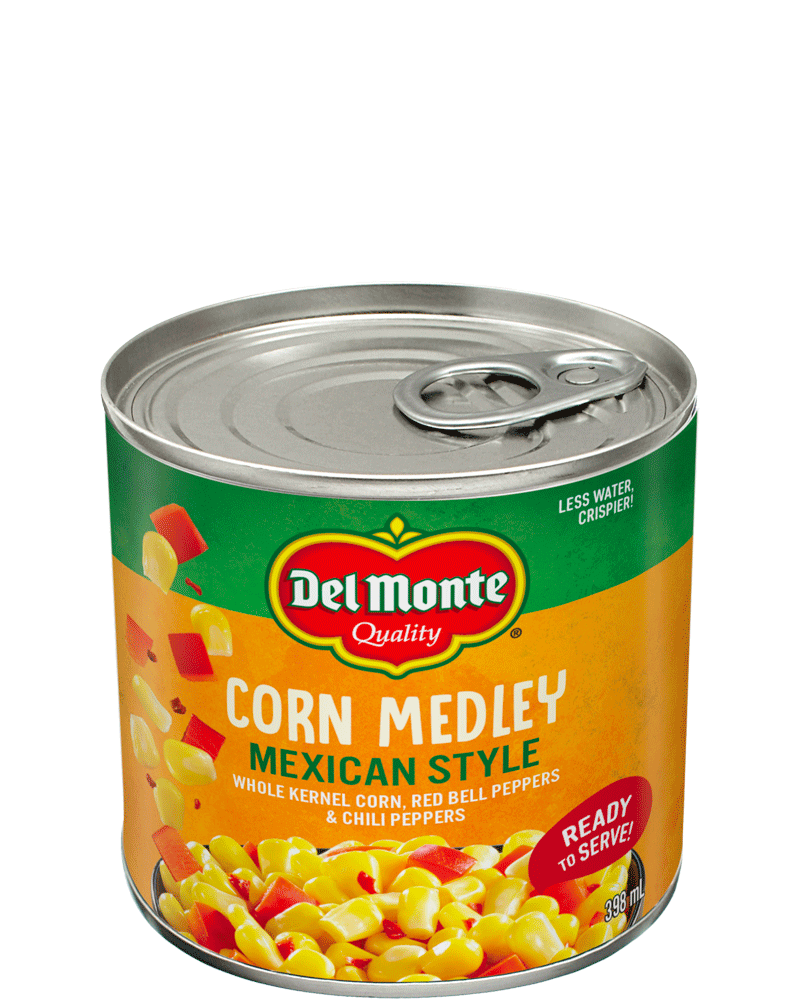 Ingredients
1 large sweet potato, diced
1 tbsp (15 ml) canola oil
Salt and freshly ground pepper
3 c (750 ml) mixed greens
1 can Del Monte Mexican style corn medley
1 can 14 oz (398 ml) Bonduelle chickpeas
1 can Del Monte diced beets
1 cucumber, sliced into semi-circles
1/2 c (125 ml) sliced radish
1 c (250 ml) shoots or alfalfa
Sesame dressing:
2 tbsp (30 ml) sesame seeds
1 clove garlic, minced
1/2 tsp (2 ml) ground turmeric
2 tbsp (30 ml) tahini (sesame paste)
2 tbsp (30 ml) lemon juice
1 tbsp (15 ml) soya sauce
1 tbsp (15 ml) canola oil
1 tsp (5 ml) toasted sesame oil
Salt and freshly ground pepper
Preparation
Preheat the oven to 450 oF (230 oC).
On a baking sheet lined with parchment paper, coat the sweet potato with oil and season. Bake for 15 minutes or until tender and golden.
In the meantime, in a small pan, toast the sesame seeds on medium heat, stirring frequently. Remove from heat and transfer to a bowl to stop cooking. Let cool and add dressing ingredients.
Separate the lettuce into the bowls. Add a quarter of the ingredients into each, alternating colours.
Add dressing and serve.