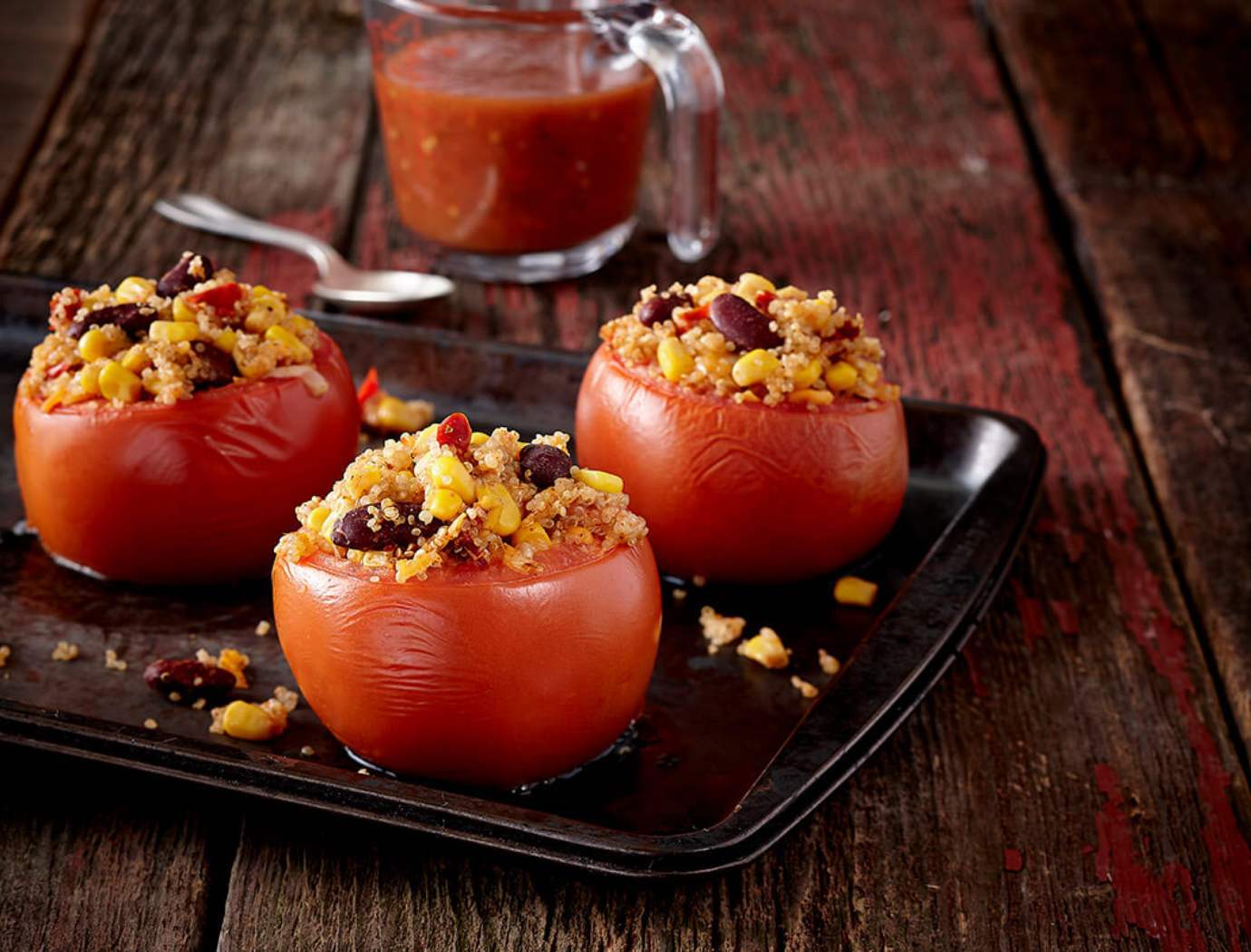 Stuffed tomatoes with corn and beans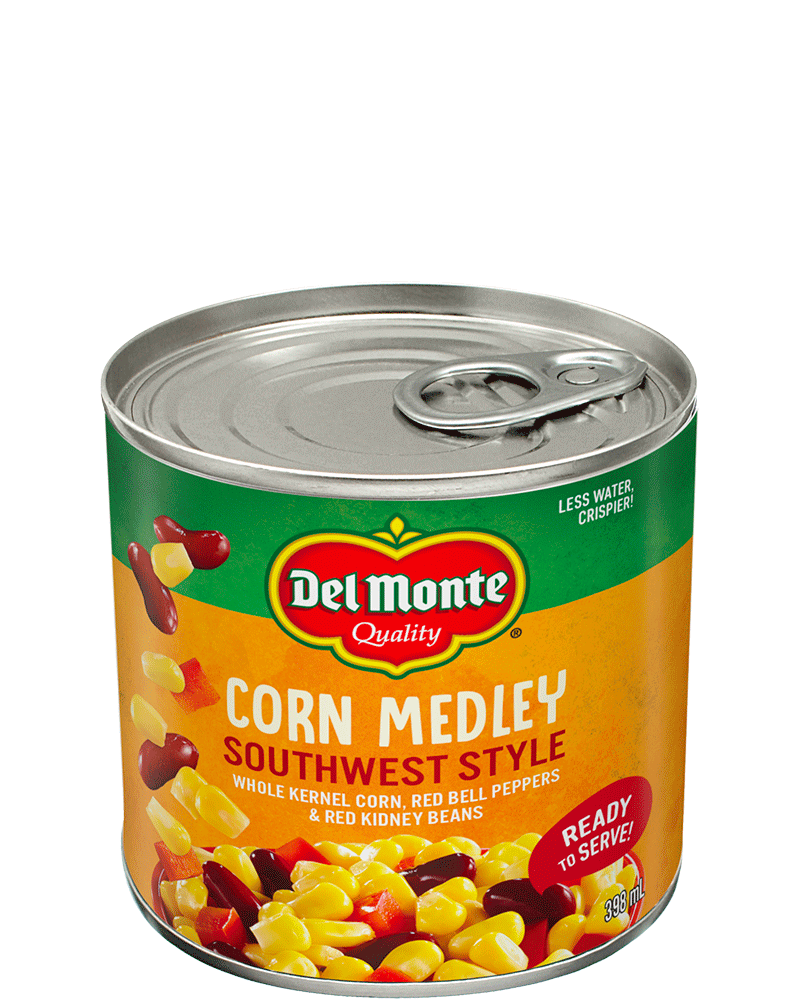 Ingredients
4 very large or 6 to 8 regular tomatoes
1/3 c (80 ml) salsa
2 tbsp (30 ml) cornstarch
1/4 c (60 ml) fresh basil
Salt and freshly ground pepper
1 1/2 c (375 ml) cooked quinoa
1 can Del Monte southwest style corn medley
1 can 14 oz (398 ml ) Bonduelle red kidney beans
1 c (250 ml) grated cheese, your choice
2 tsp (10 ml) Tex-Mex spices
Preparation
Preheat the oven to 425 oF (210 oC).
Cut the tops off the tomatoes, scoop out flesh with a spoon and keep in a bowl.
Place the emptied tomatoes onto an oven-safe dish.
Transfer the tomato flesh into a bowl. Add salsa, basil, 1 tbsp cornstarch, salt and pepper.
Pour into a pot and simmer on medium while tomatoes are cooking. Add another tablespoon (15 ml) of diluted cornstarch in cold water if the sauce isn't thick enough.
In a bowl, mix quinoa with corn, cheese, red kidneys beans and spices. Stuff the tomatoes with this mixture.
Bake for 20 minutes or until tomatoes are tender and the cheese golden.
Pour a ladle of sauce into each deep dish, then add 1 or 2 tomatoes. Pour the sauce onto the tomatoes, if desired. Serve with a green salad.