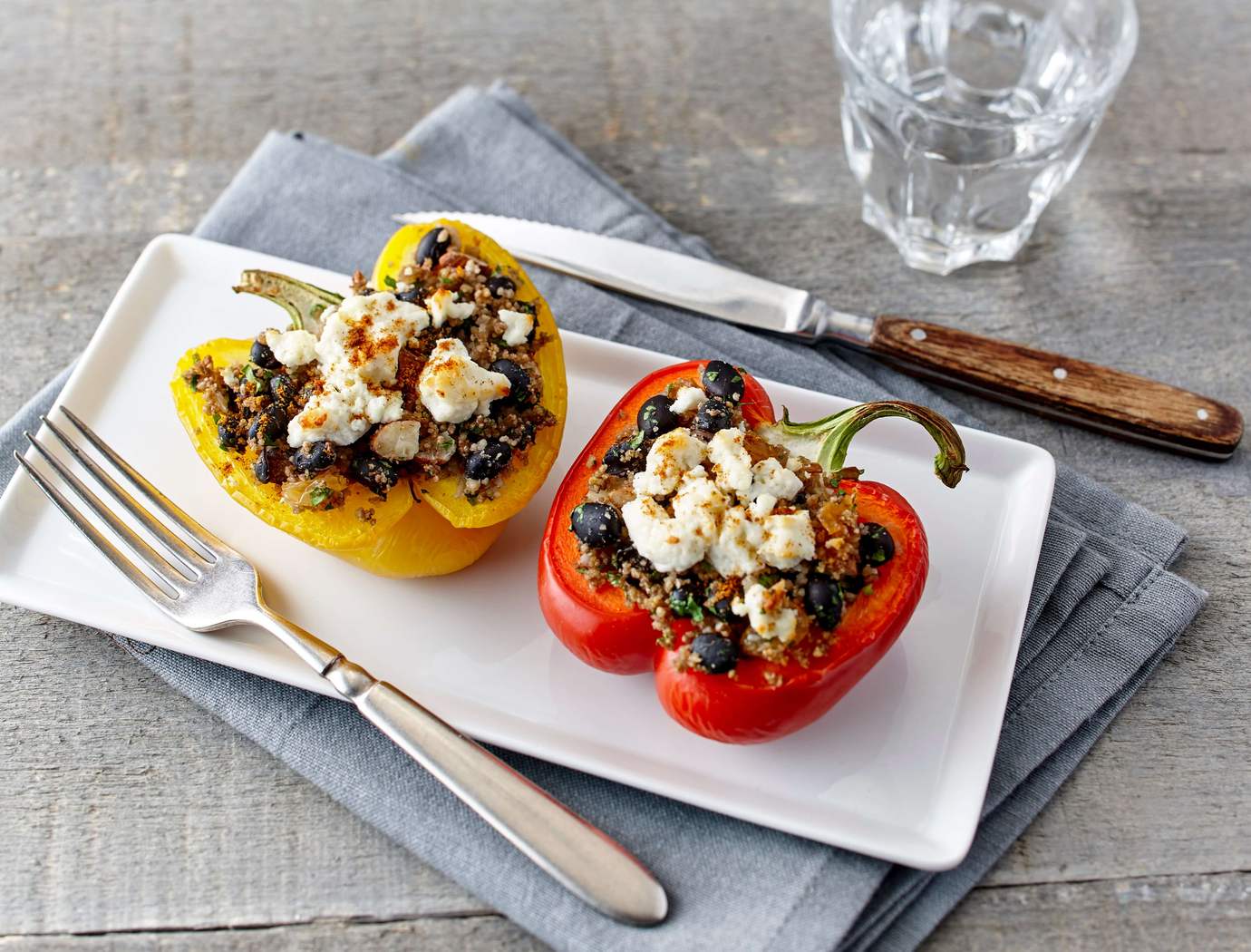 Stuffed peppers with couscous, dried fruit and almonds
Short of inspiration? Try our succulent stuffed peppers, an easy recipe to stock up on veggies during the week!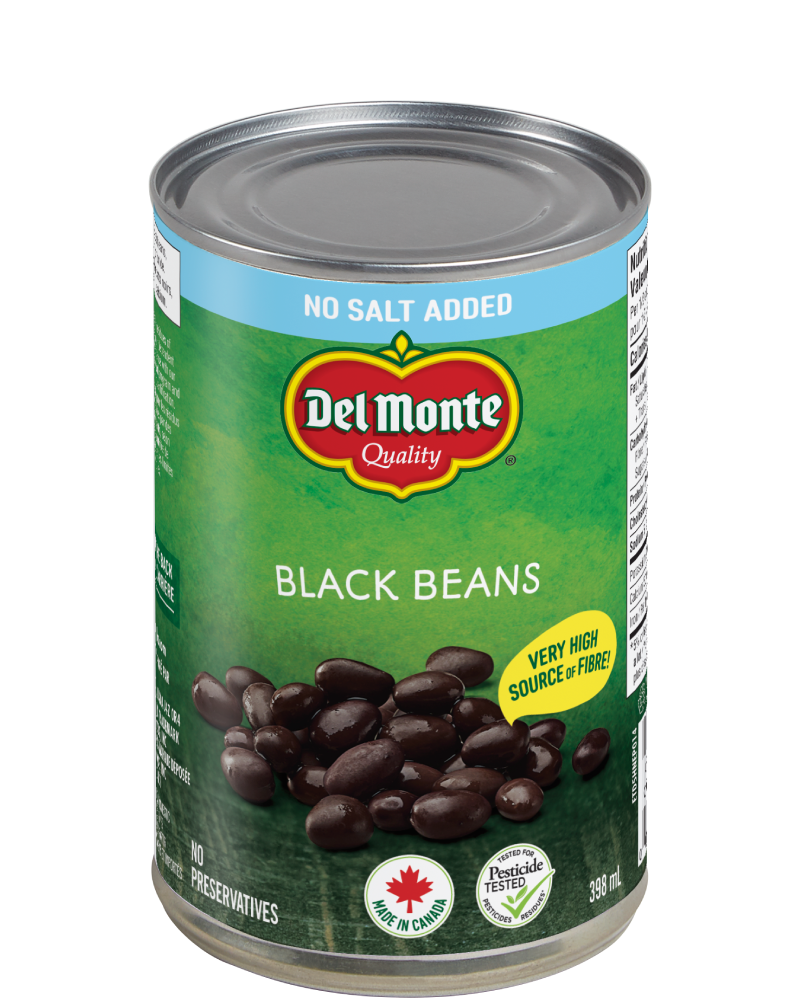 Ingredients
2-3 peppers, cut in halves
1/3 c (80 ml) golden dried raisins
2/3 c (160 ml) whole wheat couscous
4 large peppers of your choice
1 can 14 oz (398 ml) Del Monte black beans
2 green onions, chopped
1/3 c (80 ml) whole almonds, coarsely chopped
1/3 c (80 ml) freshly chopped parsley
Salt and freshly ground pepper
4 to 5 oz (4 to 5 oz) unripened goat cheese
1 tsp (5 ml) ras el hanout
Preparation
Preheat oven to 400 ºF (220 ºC).
In a saucepan, bring to a boil 1 c (250 ml) of salted water with raisins and dried apricots.
Remove from heat. Add the couscous, cover and let stand 5 minutes.
Cut the tops off the peppers and remove the seeds. Place in a baking dish.
In saucepan, stir the couscous with a fork. Add beans, green onions, almonds, parsley and season.
Stuff peppers halfway, add half of the goat cheese and half of the ras el hanout. Complete stuffing with couscous and finish with remaining cheese and spices.
Cover with tinfoil and bake in the oven for 40 minutes or until the peppers are tender. Remove tinfoil and continue cooking for another 10 minutes.