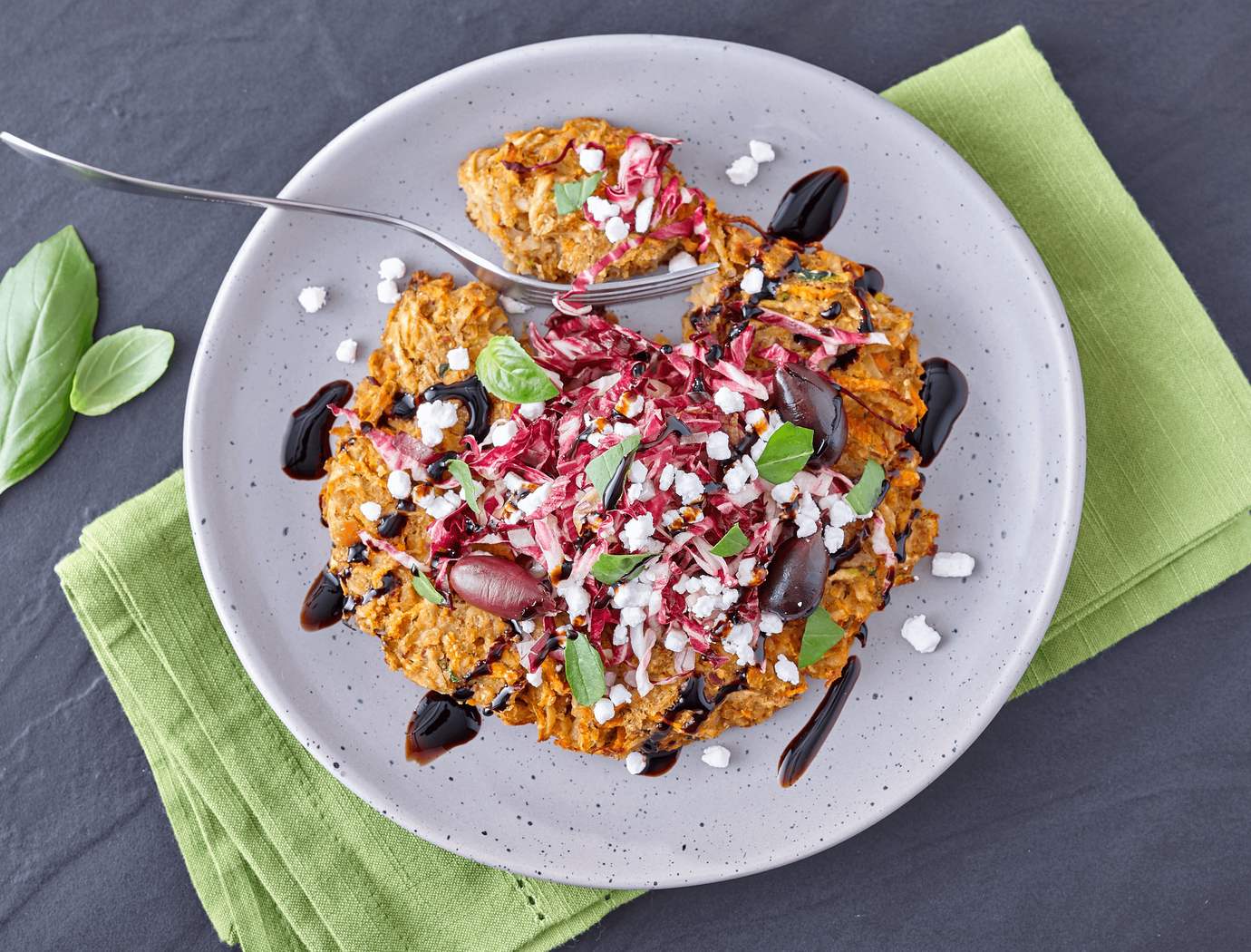 Bean and vegetable patty with roasted garlic
A light and colourful, elaborate and balanced lunch.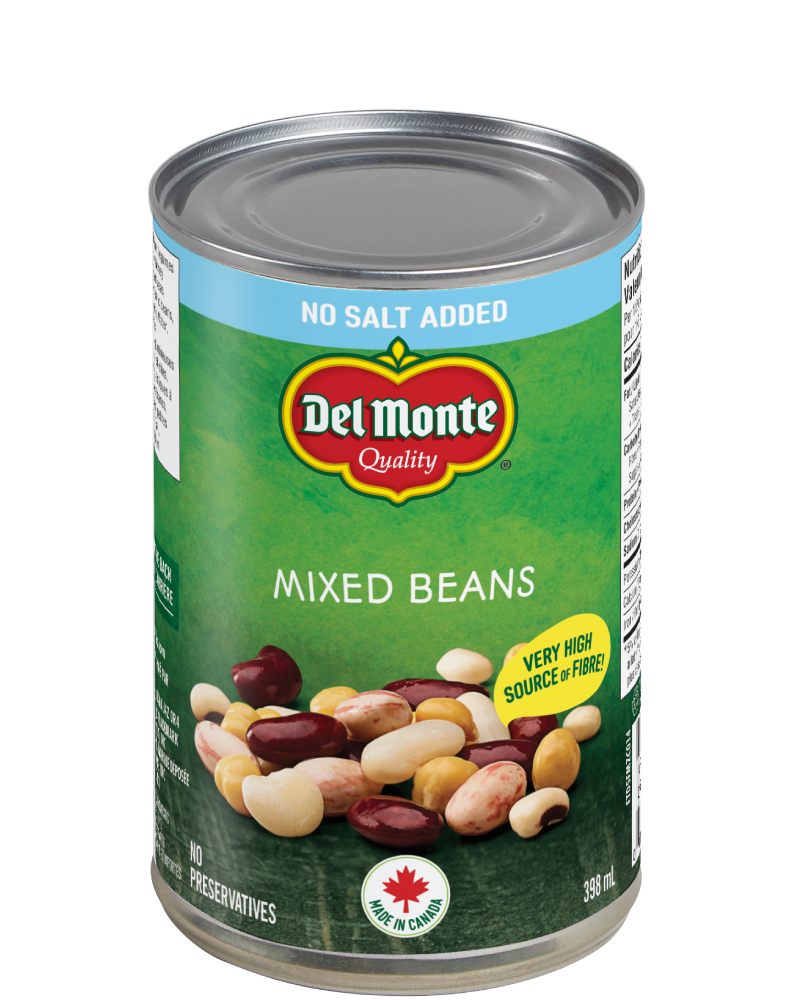 Ingredients
2 tbsp (30 ml) roasted garlic paste, homemade or store-bought
2 cans 12 oz (341 ml) Del Monte mixed beans
1 c (250 ml) grated potato
1 c (250 ml) grated carrot
1 c (250 ml) grated zucchini
1/2 c (125 ml) wholegrain flour
Salt and freshly ground pepper
1 ½ c (375 ml) radicchio, finely chopped
1/4 c (60 ml) red onion, chopped
1/3 c (80 ml) pitted kalamata olives
About 2 oz (60 g) unripened goat's cheese, crumbled
1 tbsp (15 ml) balsamic glaze
2 tbsp (30 ml) basil, freshly chopped
Preparation
Preheat oven to 425 °F (210 °C).
Remove garlic cloves from their skins.
Using a food processor, process a can of beans at a time with half the roasted garlic.
Transfer to a bowl and add the vegetables and flour. Season to taste.
Form 4 big patties and place them on a baking sheet lined with parchment paper.
Bake for 30 minutes.
Place a patty in the middle of each plate and spread equal amounts of radicchio, onions, olives and goat cheese.
Garnish with balsamic glaze and fresh basil.