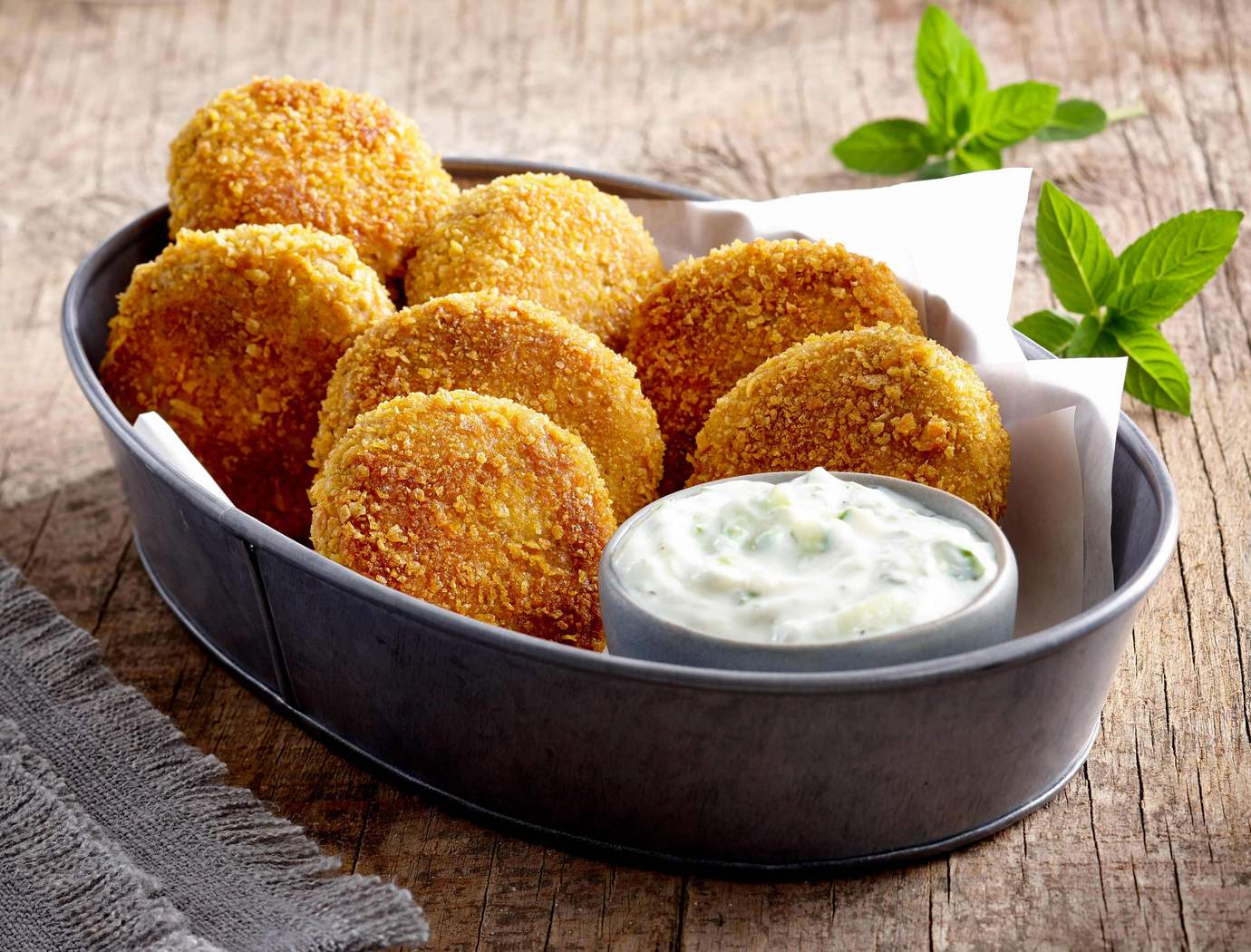 Honey mustard chickpea croquettes
Try our crispy chickpea croquettes, a simple week meal that will please the whole family!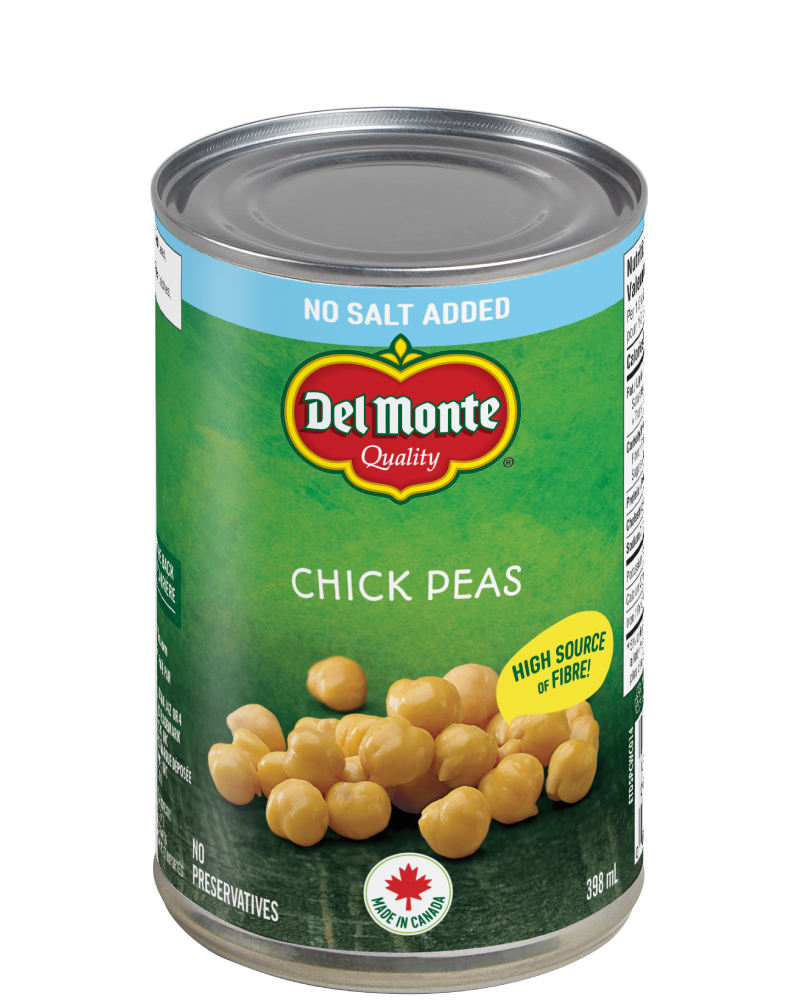 Ingredients
2 c (500 ml) of corn flakes cereal
2 cans 14 oz (398 ml) Del Monte chick peas
2 tbsp (22 ml) butter
1 tbsp (15 ml) Dijon
1 tbsp (15 ml) canola oil
1 tsp (5 ml) chopped dehydrated onions
1/2 tsp (2 ml) garlic powder
1 tbsp (15 ml) dried parsley
1 tbsp (15 ml) dried chives
Salt and freshly ground pepper
1/2 c (125 ml) chick pea or wheat flour
2 eggs
Homemade tzatziki
250 ml (1 cup) plain Greek yogurt
½ English cucumber, seeded and grated
1 garlic clove, chopped
5 ml (1 tsp.) fresh mint, chopped
Salt and ground pepper
Preparation
In a bowl, mix all tzatziki ingredients and set aside in the refrigerator.
Preheat oven to 450oF (230oC).
In a blender, break down the cereal into crumbs and transfer to a plate.
Pour the first tin of chick peas into the blender and chop coarsely. Transfer mix into a bowl.
Pour the second tin of chick peas into the blender and finely puree, blending in honey and mustards. Transfer mix into the bowl containing the coarsely chopped chick peas.
Thoroughly mix and stir in seasonings. Salt and pepper generously.
On a plate, mix the flour with a little salt and pepper.
In a soup plate, beat the eggs in 30 ml (2 tbsp.) of water.
From left to right, place before you the chick pea mixture, flour, beaten eggs, crumbs and a baking tray covered with parchment paper.
Use about 30 ml (2 tbsp.) of the chick pea mixture to shape each small croquette. Coat with flour, dip in beaten egg mixture, coat with crumbs and place on the baking tray.
Brush the croquettes generously with oil, bake for 10 minutes, turn over and bake an additional 10 minutes, or until croquettes are golden and crispy.
Serve with tzatziki.