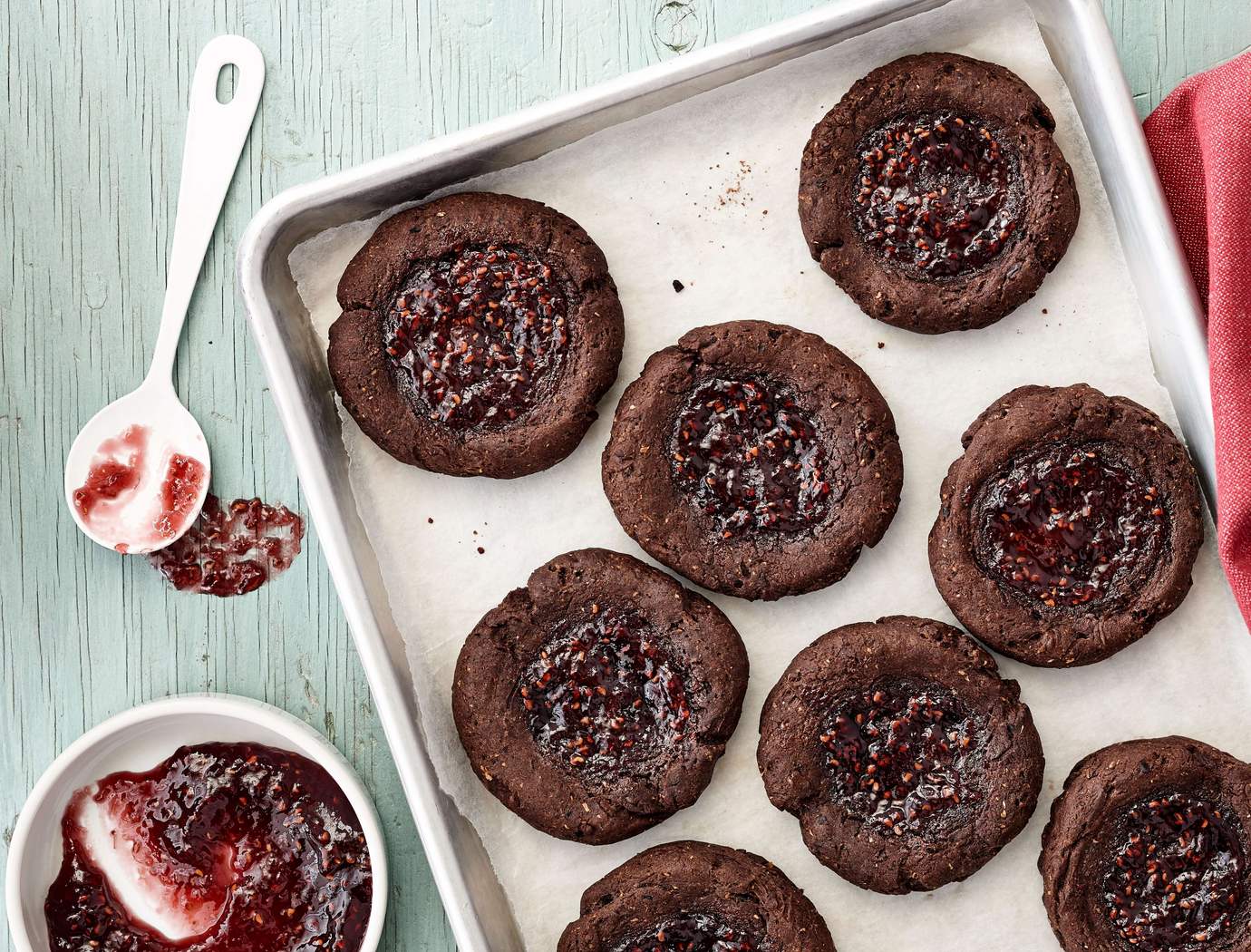 Chocolate and raspberry jam cookies
Ideal for coffee break or a late-night treat, our chocolate cookie recipe with raspberry jam will appeal to any public. You will love them!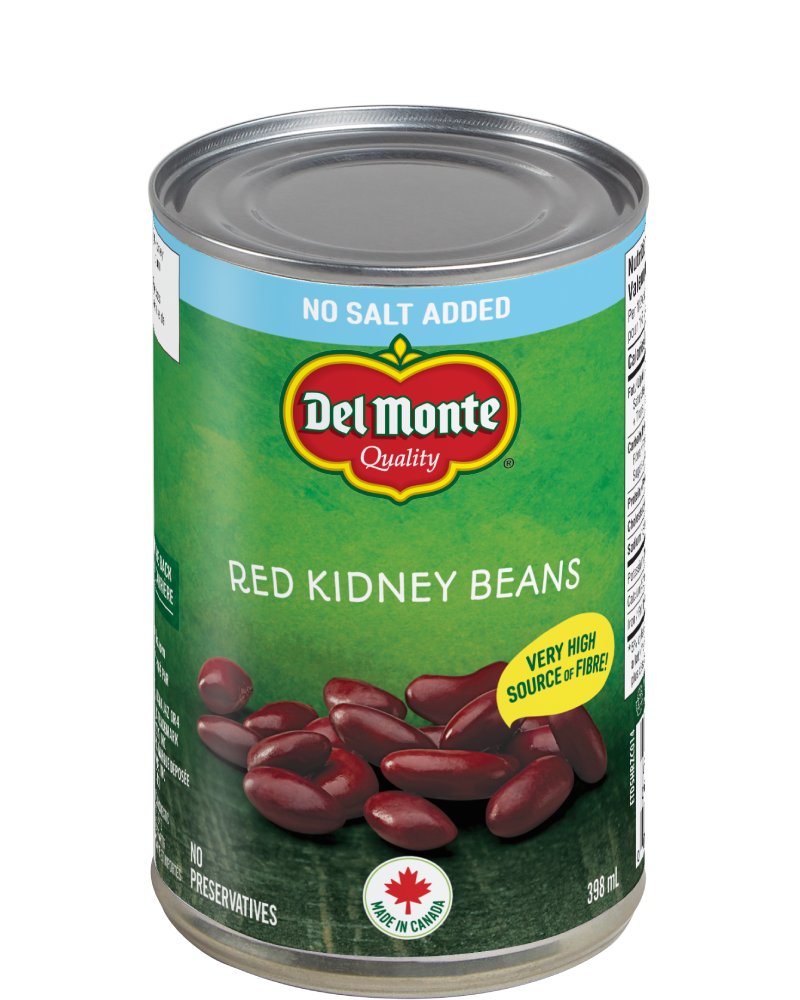 Ingredients
1 cup (250 ml) Del Monte red kidney beans
1/3 c (80 ml) canola oil
1/2 c (125 ml) coconut sugar
1 egg
3/4 c (180 ml) all-purpose unbleached flour
1/2 c (125 ml) whole wheat flour
3 tbsp (45 ml) cocoa
1 tsp (5 ml) baking soda
1 pinch of salt
1/4 c (60 ml) raspberry jam
Preparation
Preheat oven to 375 ºF (190 ºC).
In a food processor, process the red kidney beans and gradually add oil, sugar and egg.
Scrape the edges of the container and add the flour, cocoa, baking soda and salt.
Process until dough is smooth. Do not overmix.
Form 12 balls of dough about the size of a golf ball and put on a baking sheet lined parchment paper leaving 2" (5 cm) between each.
Flatten the balls with the back of a wet tablespoon (pass under cold water) and press the centre to create a depression.
Top each cookie with 1 tsp (5 ml) of jam.
Bake for 12 minutes. Let cool before enjoying.