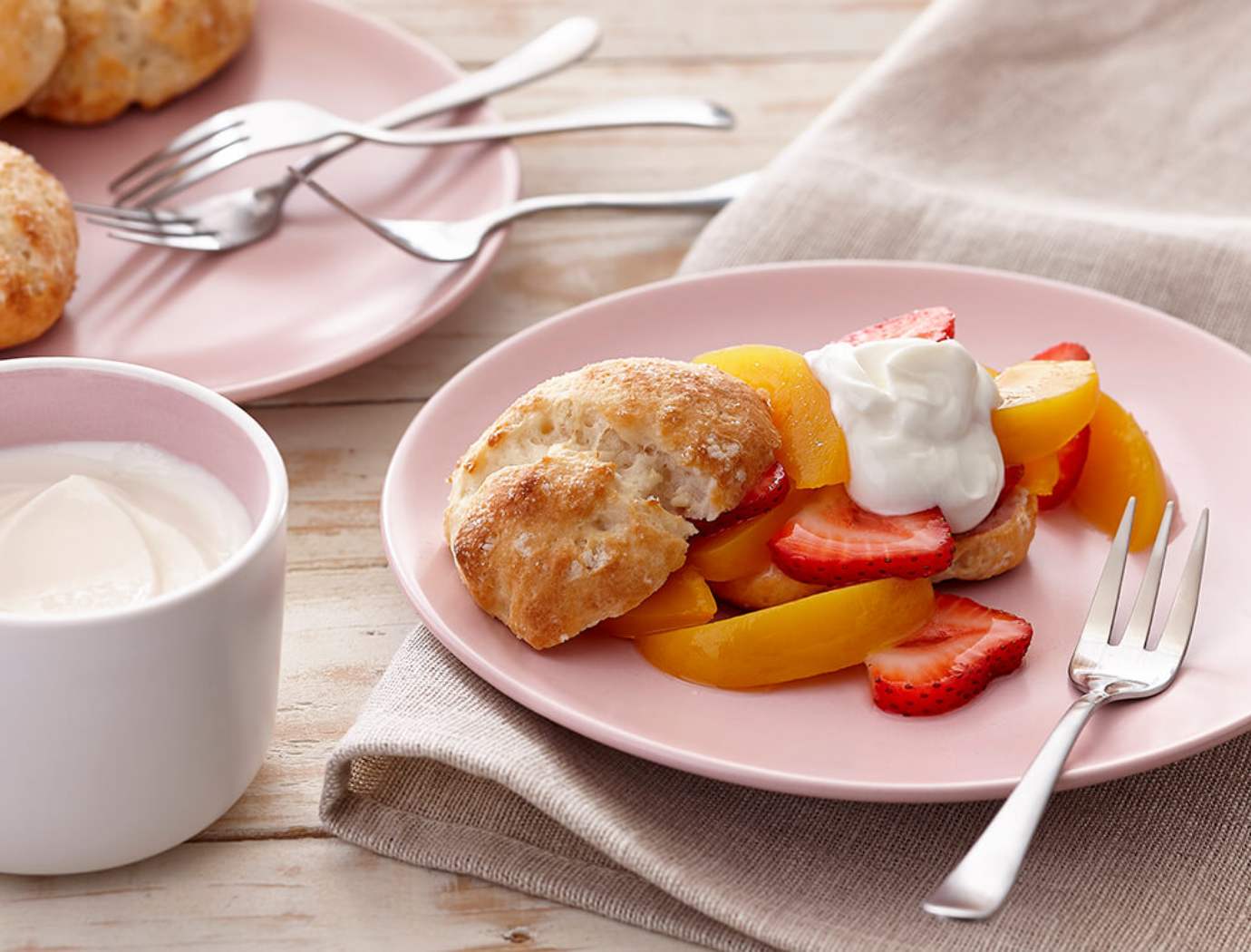 Strawberry Peach Shortcake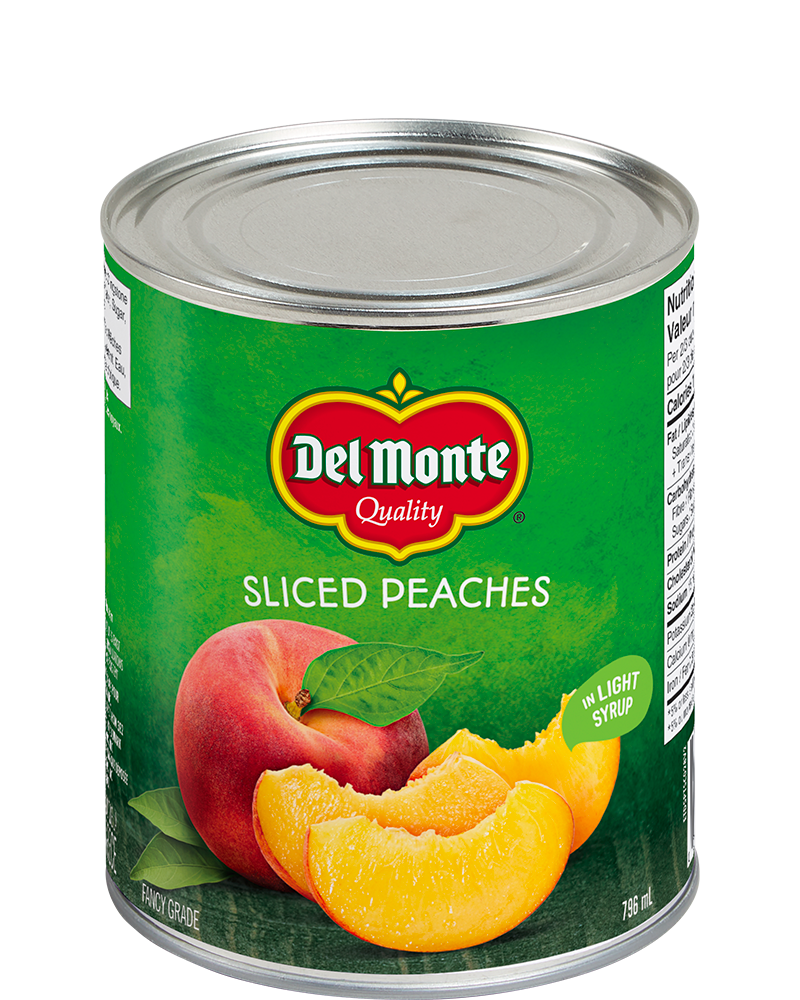 Ingredients
1 can (14 oz.) Del Monte Sliced Peaches in light Syrup, not drained (fr 398ml)
1 cup sliced fresh strawberries
2 Tbsp. orange liqueur, such as Grand Marnier, optional
1 cup all-purpose flour
2 tsp. sugar, divided
1/2 tsp. baking powder
1/4 tsp. salt
2 Tbsp. butter, melted
2/3 cup low fat vanilla Greek yogurt
Additional vanilla yogurt for topping, optional
Preparation
Combine peaches with syrup and strawberries in a medium bowl. Add Grand Marnier, if desired. Let stand at room temperature while preparing shortcakes, stirring occasionally.
Preheat oven to 425°F. Lightly grease or line a baking sheet with parchment paper. Combine flour, 1 tsp. sugar, baking powder and salt in a medium bowl. Stir in butter with a fork until combined evenly with flour mixture. Stir in yogurt to make a soft dough. (Mixture will look dry at first).
Scoop 6 equal portions of dough onto prepared baking sheet. Sprinkle tops evenly with remaining 1 tsp. sugar. Bake 12 to 14 minutes or until golden brown. To serve, split shortcakes in half horizontally. Divide fruit and syrup evenly over bottom shortcake halves. Place shortcake tops over fruit and dollop with vanilla yogurt, if desired.