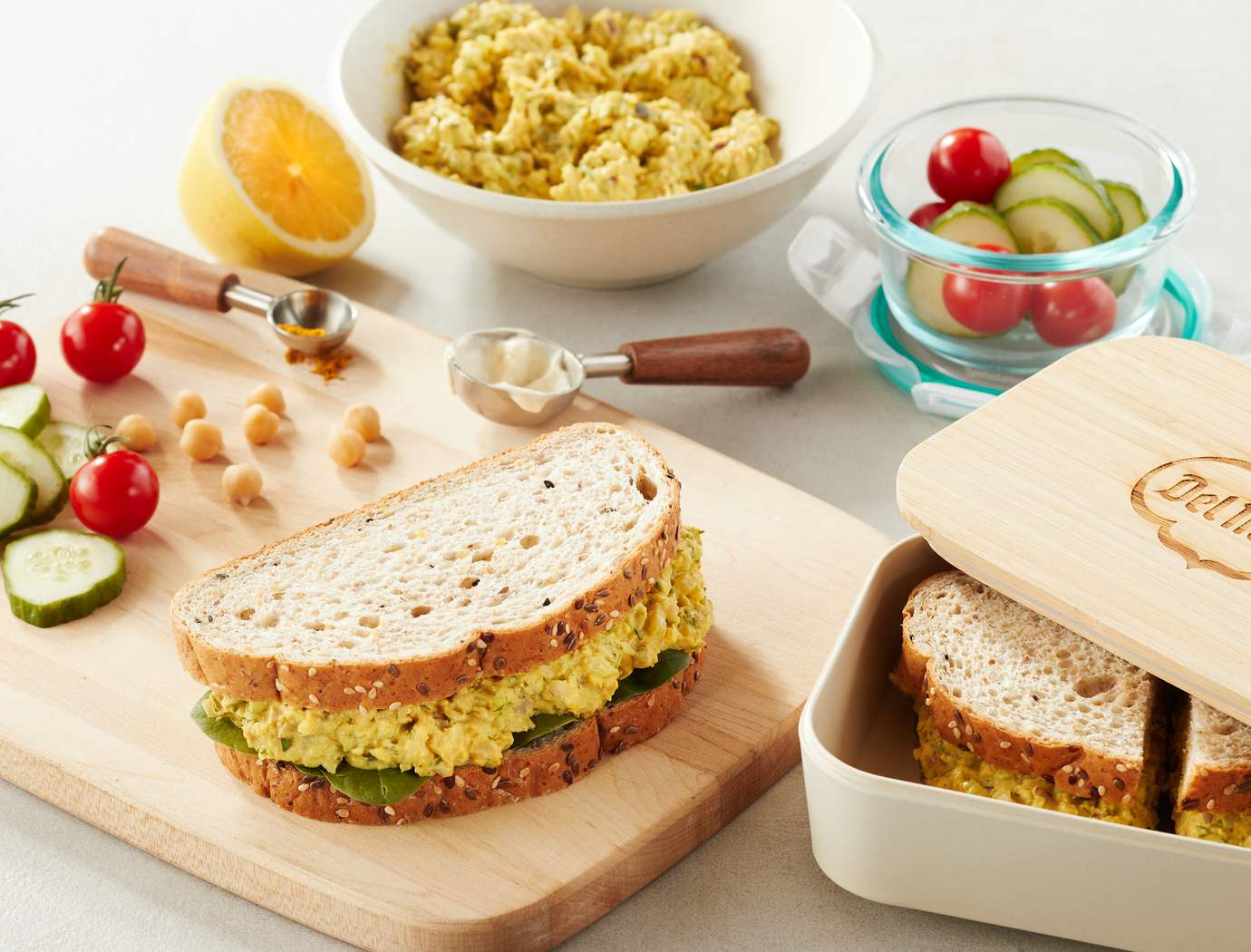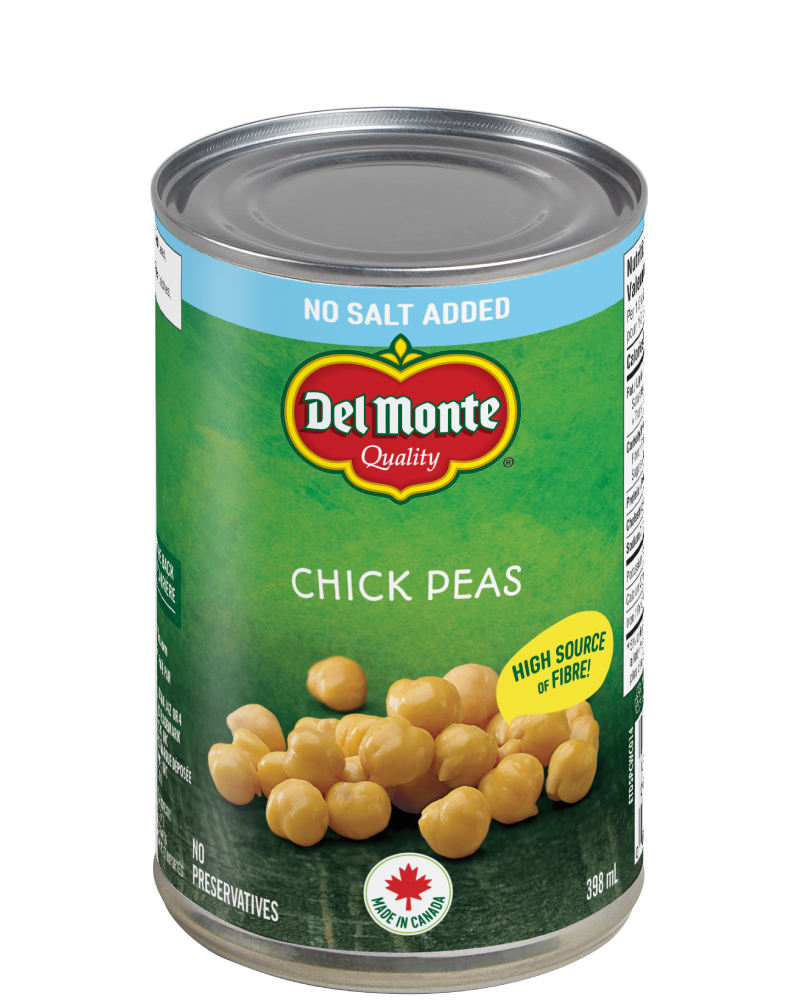 Ingredients
1 can (19 oz) Del Monte Chickpeas , rinsed and drained
1-2 stalks celery, finely diced
3 medium dill pickles (¼ to ½ cup depending on your taste), diced
3 tbsp (60 ml) finely chopped red onions
3 tbsp (45 ml) finely chopped dill
1 tbsp (15 ml) finely chopped parsley
Seasoned mayonnaise
1 clove garlic
3 tbsp (45 ml) mayonnaise
2 tbsp (30 ml) yellow mustard
1 lemon: juice of ½ lemon, and lemon zest
2-3 tsp (15 ml) curry powder
Salt and pepper to taste
Preparation
In a large bowl, mash chickpeas with a fork until flaky or until desired consistency.
Stir in celery, red onions, pickles and herbs (dill and parsley). Mix well. Set aside.
In another bowl, combine all ingredients for the seasoned mayonnaise.
Add mayonnaise to chickpea and vegetable mixture, mix well. Adjust seasoning as needed.
Serve with toast, on crackers, in a tortilla or on a lettuce salad. Even better prepared the day before!