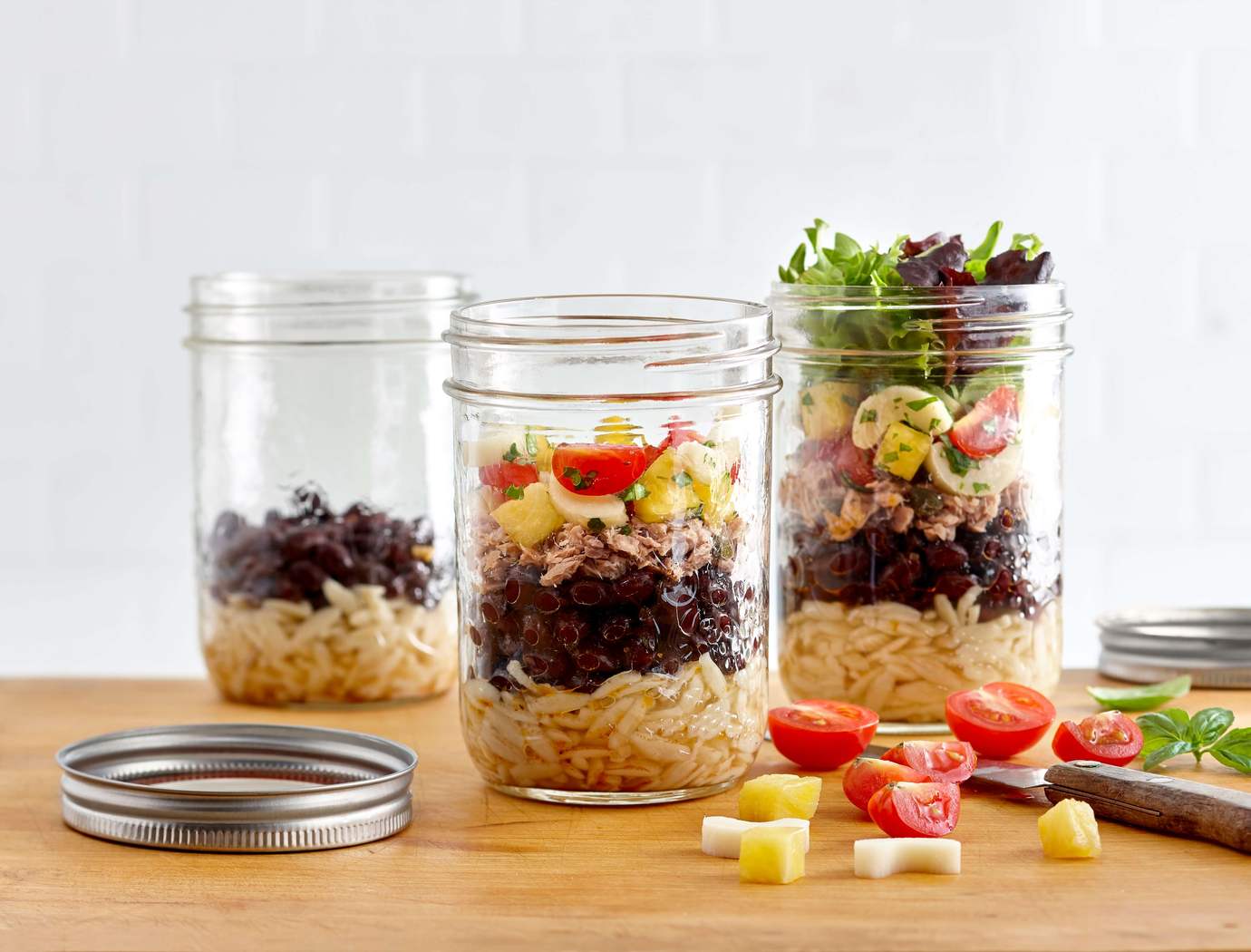 Orzo salad with black beans, tuna, capers, tomatoes and basil marinated legumes
Here is a colorful recipe to eat with the eyes! Ideal to take on the go or to serve as an side dish.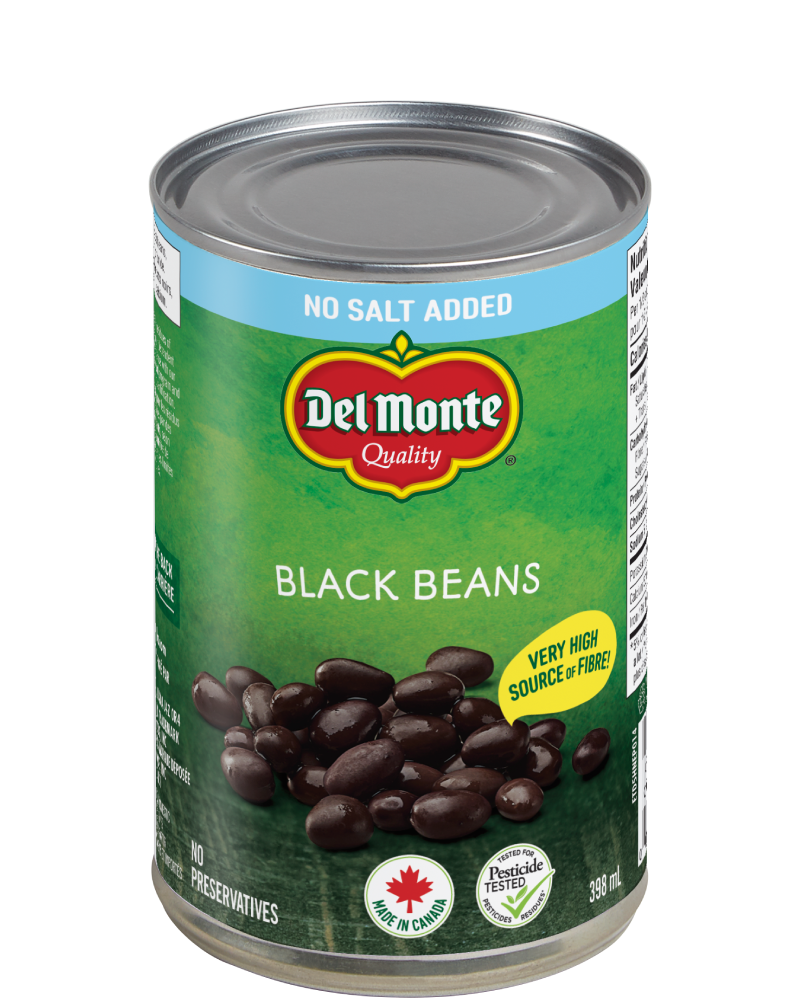 Ingredients
2/3 c (160 ml) orzo
1 can 14 oz (398 ml) Del Monte black beans
1/4 c (60ml)  pineapple juice
2 tbsp (30ml) canola oil
1 tbsp (15ml) white wine vinegar
1/2 tsp (2ml) Cajun spices
1 can 6 oz (184 ml) tuna, drained
1 tbsp (15 ml) capers
Freshly ground pepper
1 c (250 ml) cherry tomatoes, quartered
1 c (250 ml) hearts of palm, sliced in rounds
2 tbsp (30 ml) fresh basil, chopped
1 to 2 c (250 to 500 ml) mixed lettuce (mesclun)
Preparation
Cook orzo according to package directions, drain and cool under cold water.
In a bowl, combine the black beans with pineapple juice, vinegar and spices.
In another bowl, mix the tuna with capers and season with pepper to taste.
In another bowl, toss tomatoes with hearts of palm and basil.
In 4 big mason jars, divide the orzo, followed by the beans, tuna, tomato mixture and finish with the lettuce.
Keep in the fridge for lunches.
Enjoy in the jar or upside down on a plate.