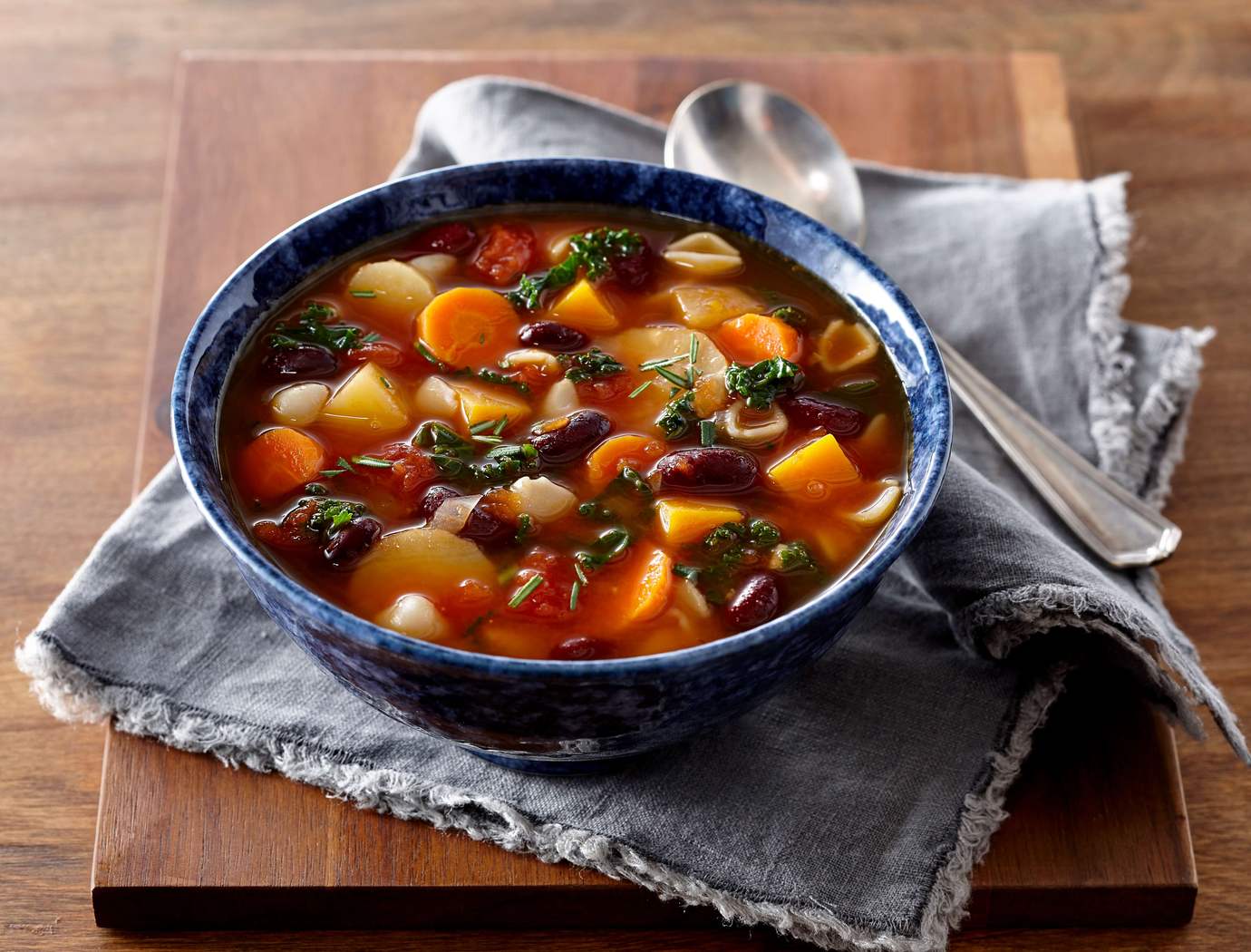 Minestrone revisited
Urgent need for comfort food? Our minestrone soup, ready in 45 minutes, will keep you warm and will satisfy your appetite.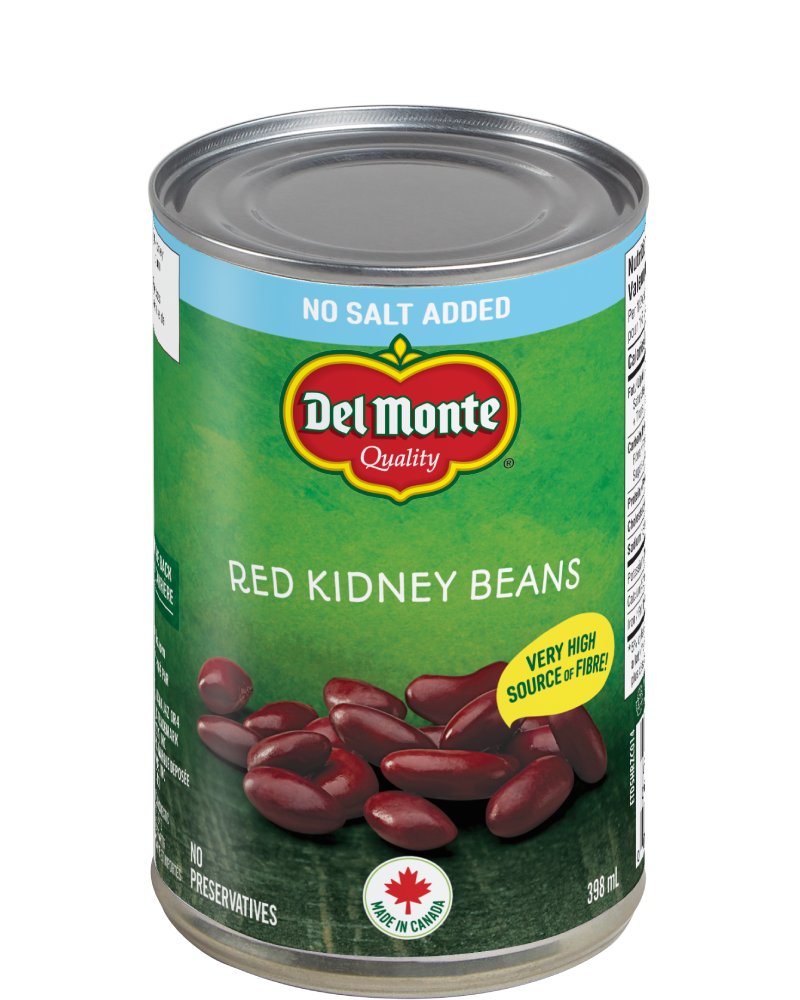 Ingredients
1 tbsp (15 ml) olive oil
1 onion, chopped
2 cloves garlic, chopped
2 carrots, sliced in rounds
1 c (250 ml) turnip, chopped
1 c (250 ml) celeriac, chopped
1 can 28 oz (796 ml) diced tomatoes
1 can 14 oz (398 ml) Del Monte red kidney beans
6 c chicken or vegetable stock
1/2 c (125 ml) mini shells or other small pasta
2 c (500 ml) Brussels sprouts, sliced
1 green zucchini, sliced in quarters
2 tbsp (30 ml) tomato paste
1 tbsp (15 ml) herbs of Provence
Preparation
In a large saucepan, heat oil to medium-high and sauté onions, garlic, carrots, turnip and celeriac for 5 minutes.
Add beans, tomatoes and stock.
Bring to a boil and simmer half-covered for 10 minutes.
Meanwhile, in another saucepan, cook the pasta according to the package directions. Drain, rinse under cold water and set aside.
Add Brussel sprouts and zucchini to the soup. Simmer for 5 to 10 minutes or until vegetables are tender.
Stir in the tomato paste and herbs of Provence. Season to taste and serve.