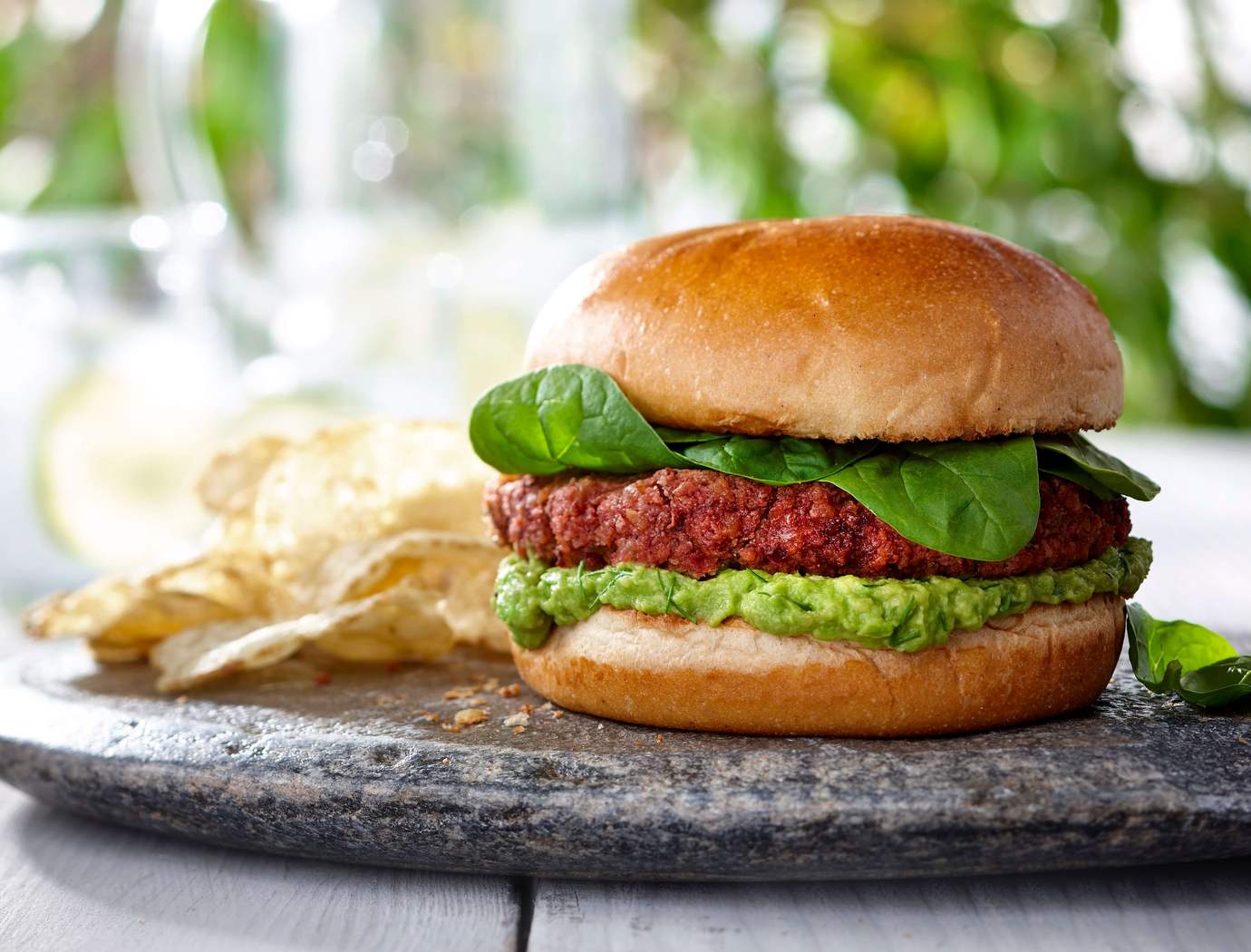 Veggie beet burger
Indulge yourself guilt-free with this beet and bean burger. You'll turn red with pleasure.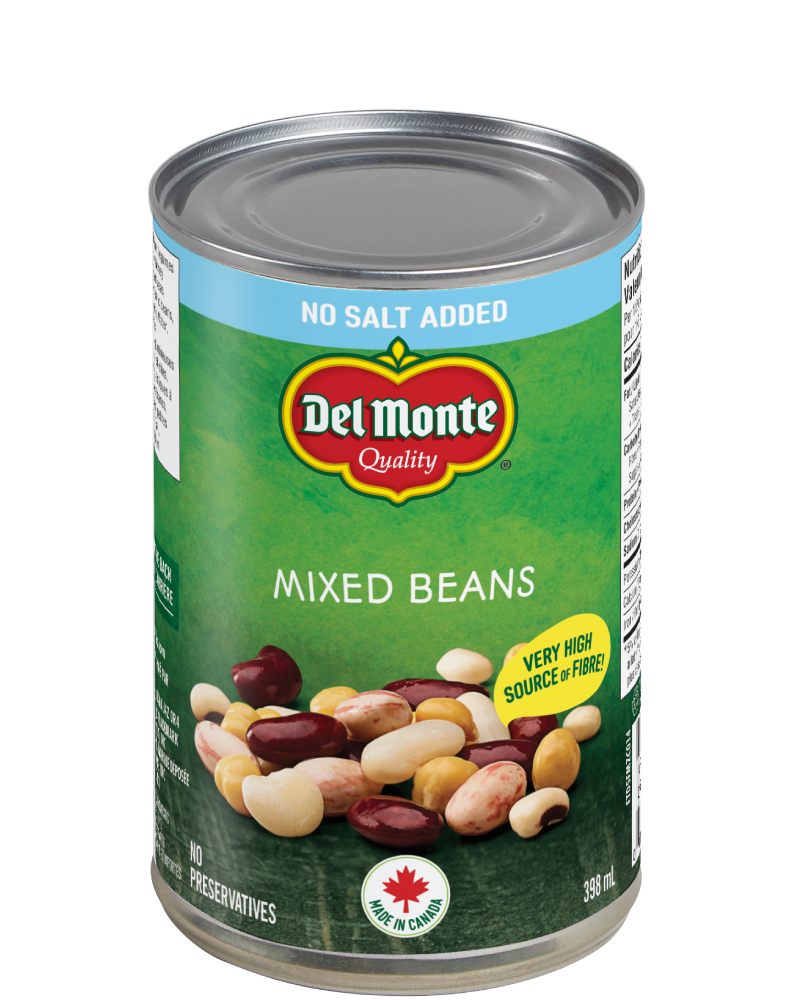 Ingredients
2 cans 14 oz (398 ml) Del Monte mixed beans
1 c (250 ml) cooked beets
½ c (125 ml) seasoned Italian breadcrumbs
Salt and freshly ground pepper
2 tsp (10 ml) olive oil
2 avocados
3 tbsp (45 ml) freshly chopped dill
1/3 c (80 ml) lime juice
6 hamburger buns
1 ½ c (375 ml) baby spinach
Preparation
Preheat the oven to 425 °F (210 °C).
With a food processor, process the beans and beets.
Transfer to a bowl and add breadcrumbs. Season to taste.
Form 6 patties whatever size you want and put them on a baking sheet lined with parchment paper.
Baste with oil and bake in the oven for 10 minutes. Turn and bake another 10 minutes.
In a bowl, mash the avocado with a fork and add the dill and lime juice. Season to taste.
Reheat the buns in the oven and top each one with mashed avocado, a burger and spinach.