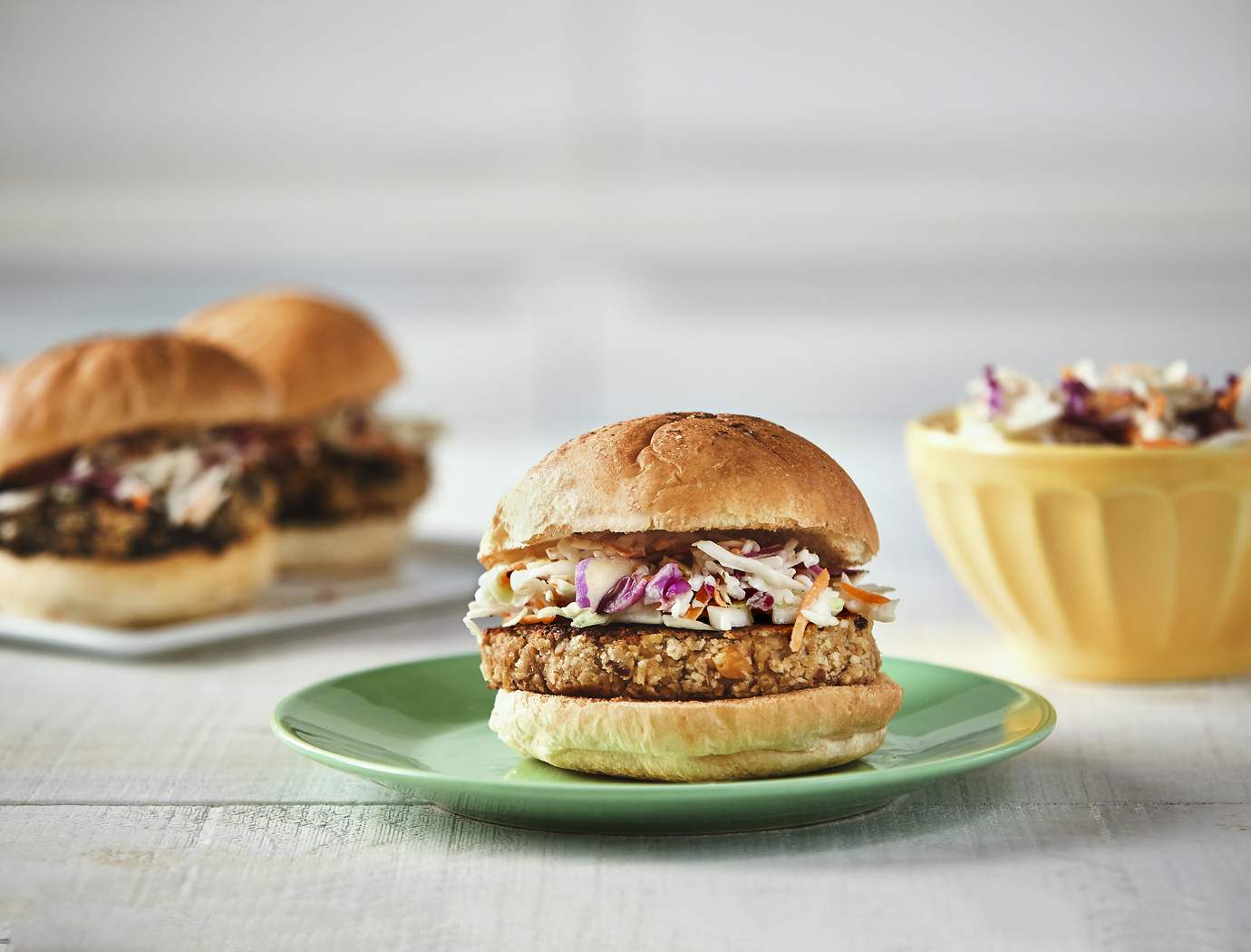 Crispy teriyaki veggie burger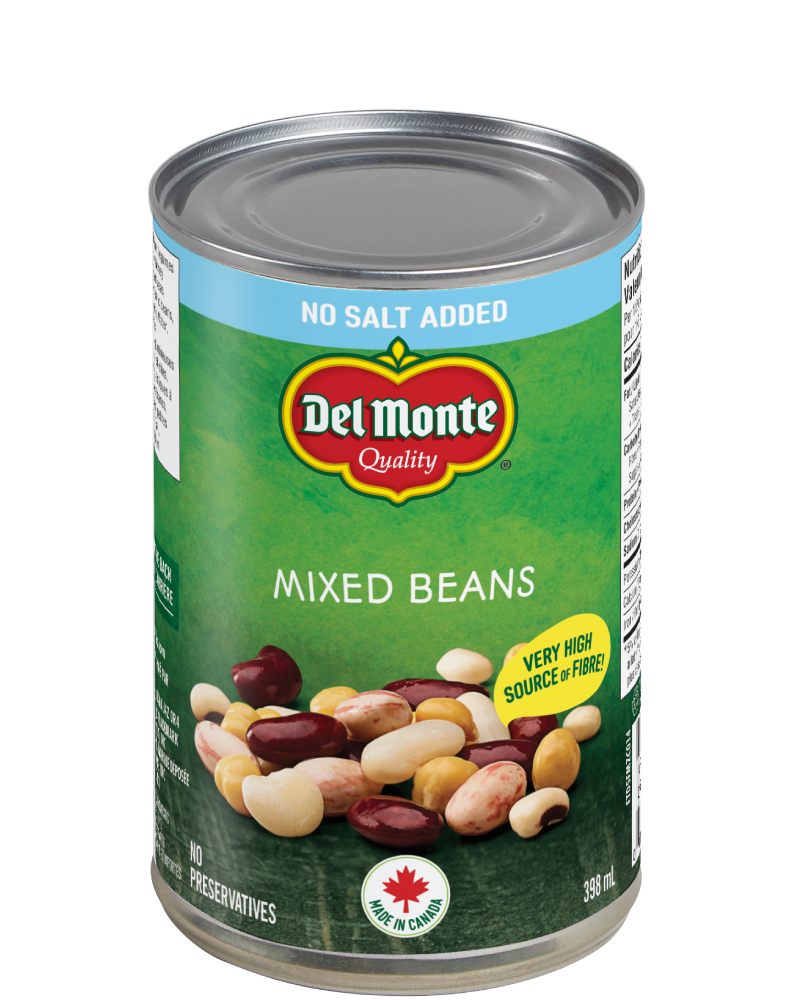 Ingredients
10 ml (2 tsp) toasted sesame oil
2 garlic cloves, chopped
10 ml (2 tsp) chopped fresh ginger
1 onion, chopped
2 cans of 398 ml (14 oz) Del Monte mixed beans
1 ½ cups (375 ml) panko breadcrumbs
canola oil for cooking
6 burger buns
Lemon coleslaw:
30 ml (2 tbsp) lemon juice
30 ml (2 tbsp.) Mayonnaise
2 cups (500 ml) minced green cabbage
Salt and pepper
Sauce :
10 ml (2 tsp) sugar or brown sugar
1/4 cup (60 ml) soy sauce
60 ml (1/4 cup) mirin
Preparation
In a bowl, combine the coleslaw ingredients and let stand.
In a small saucepan, combine dressing ingredients. Bring to a boil and boil for 3-4 minutes or until sauce foams and has the consistency of syrup. Remove from heat and set aside.
In a large skillet over medium heat, heat oil and cook garlic, ginger and onion for 3-4 minutes. Remove from heat and let cool.
In a food processor, grind the legumes and transfer to a bowl.
Add the cooked onion mixture and panko bread crumbs. Season and form 6 patties.
In the large skillet used to cook the onions, heat oil over medium-high heat and cook the patties 2-3 minutes per side.
In the meantime, reheat the breads in the oven.
Form the burgers by filling the hot buns with a crispy patty, sauce and coleslaw.