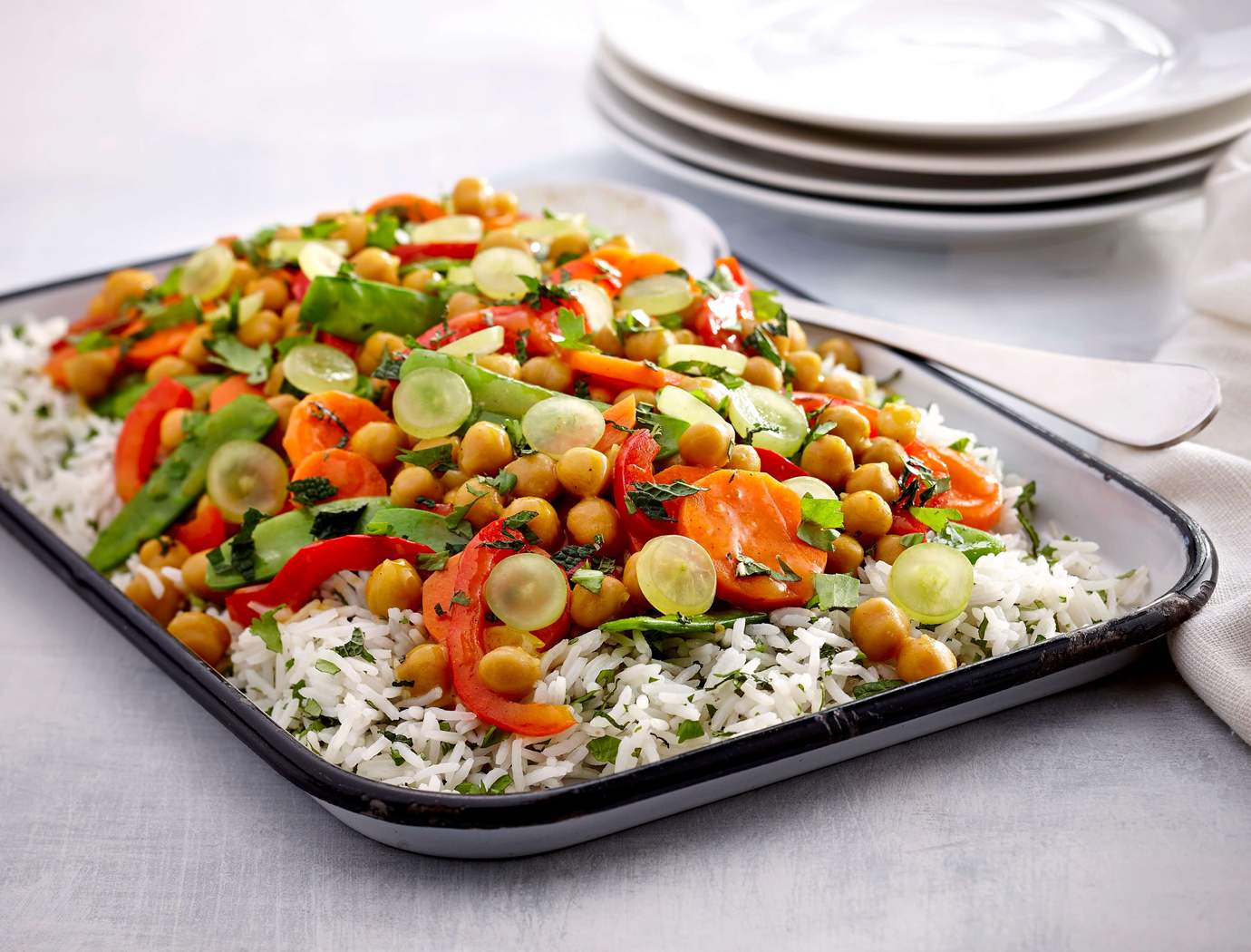 Basmati rice with honey and curry chickpeas
For an explosion of flavors that is easy and quick to prepare, this is the recipe you have been looking for!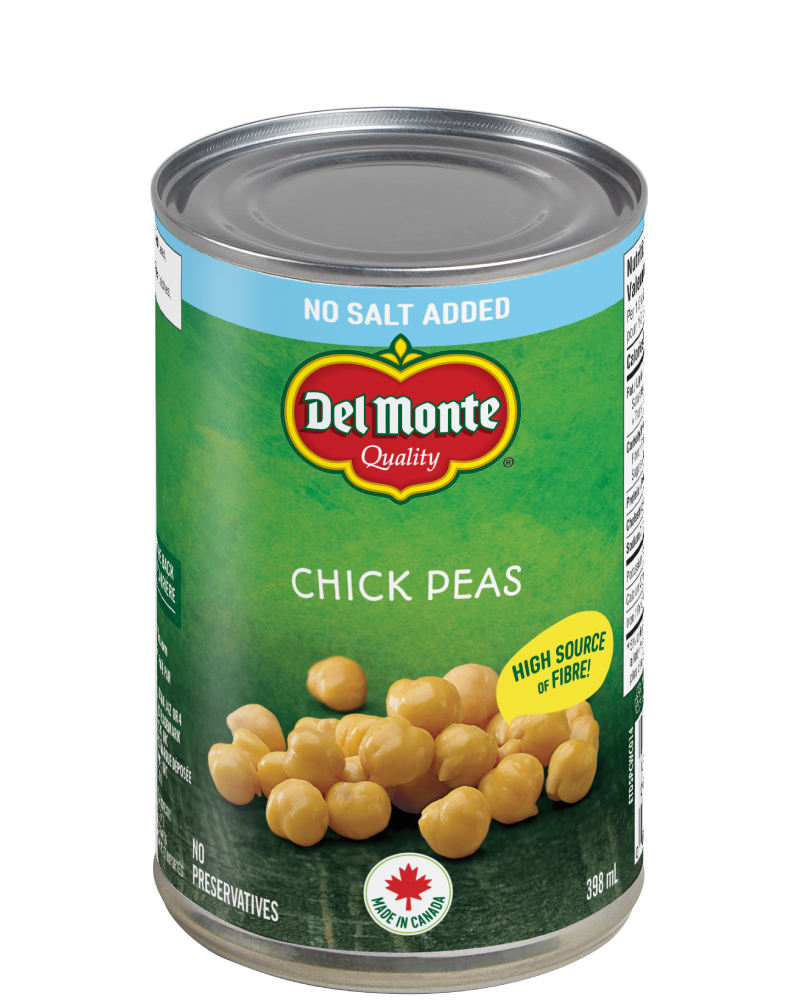 Ingredients
1/2 (250 ml) basmati rice
2 tbsp (30 ml) olive oil
2 cardamom pods, cracked
1 red pepper, julienned
2 carrots, peeled and sliced
2 c (500 ml) snow peas cut in half
2 cans 14 oz (398 ml) Del Monte chick peas
1 1/2 tsp (7 ml) Indian curry powder or paste
1 c (250 ml) vegetable or chicken stock
1/2 c (125 ml) orange juice
1 tbsp (15 ml) honey
1 1/2 tbsp (22 ml) corn starch
Salt and freshly ground pepper
1/4 c (60 ml) freshly chopped cilantro
2 tbsp (30 ml) freshly chopped cilantro
1/2 c (125 ml) green grapes, sliced
Preparation
Rinse the rice under cold water.
In a saucepan, heat half of the oil and add the rice. Stir to coat it well. 1 ½ c (375 ml) of water, salt and cardamom pods.
Bring to a boil, lower heat and cook for about 15 minutes or until rice is tender and has absorbed all the water.
Meanwhile, in a saucepan, heat remaining oil over medium-high heat and cook the peppers and carrots 3-4 minutes.
Add the snow peas, chickpeas and curry powder and cook for 2 minutes.
In a measuring cup, mix the broth with the orange juice and honey, then stir in the corn starch.
Pour into the pan and thicken. Season to taste.
Add half of the herbs into the rice and divide among the plates.
Garnish with chickpeas nad honey curry vegetables, as well as the remaining herbs and raisins.
Note: Vegetables can be replaced with a frozen mix.