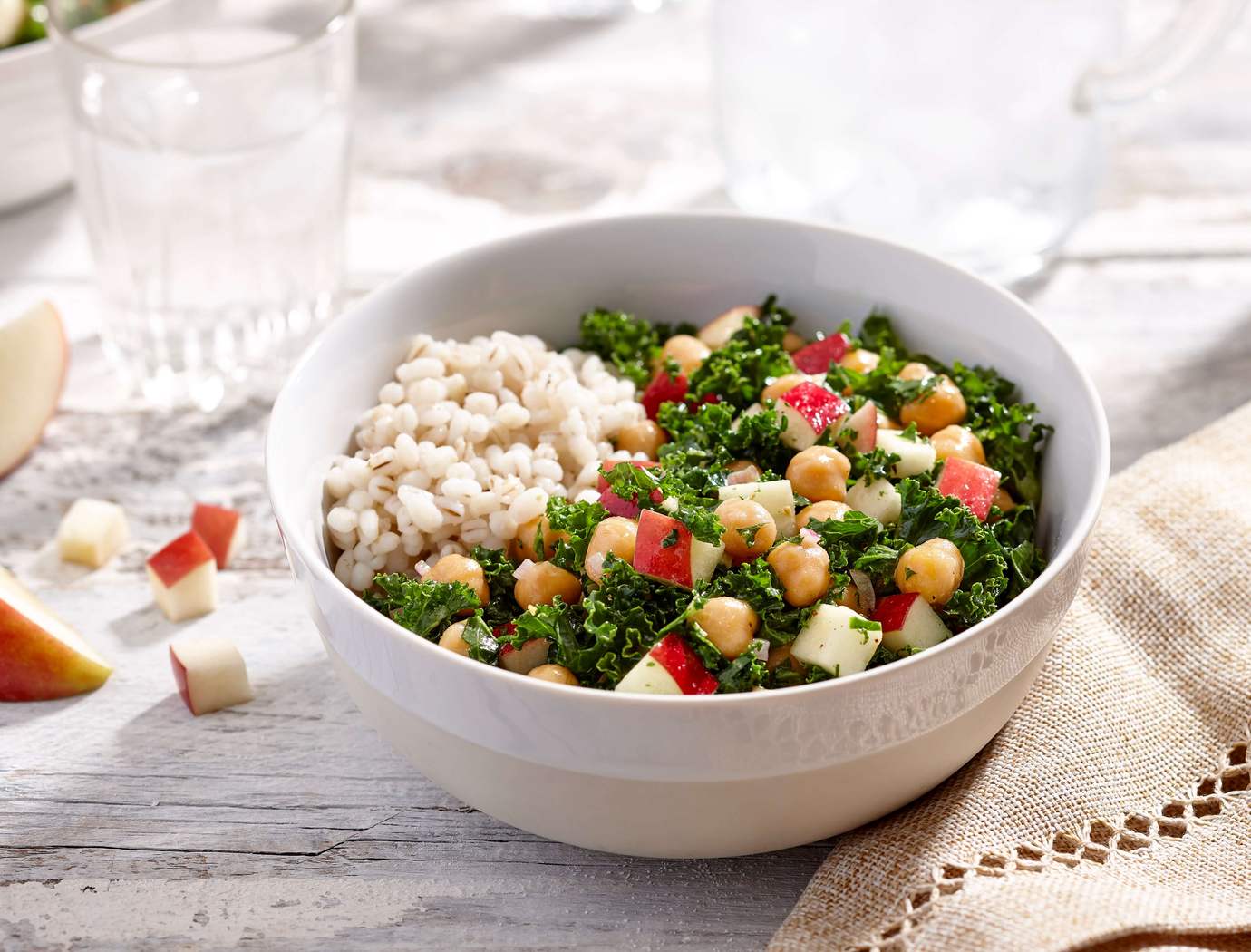 Barley and chickpea bowl with apples and maple
Immerse yourself in the fascinating world of meal bowls with our colorful barley bowl, ideal for lunch.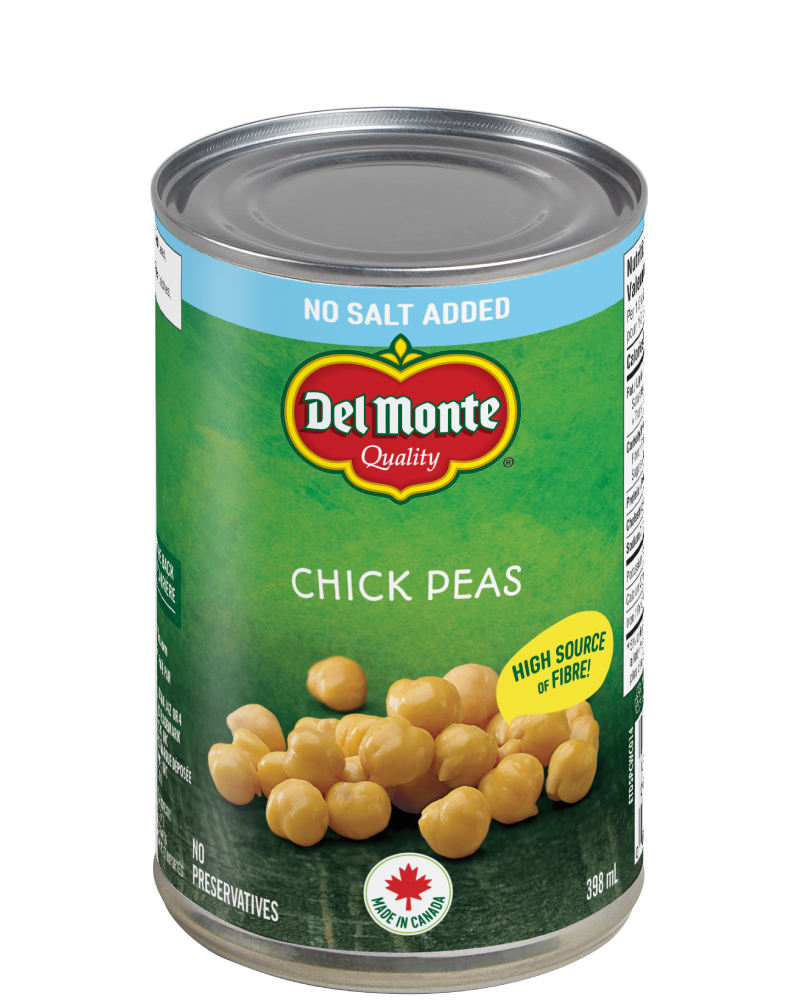 Ingredients
1 c (250 ml) pearl barley
2 tbsp (30 ml) olive oil
2 tbsp (30 ml) cider vinegar
1 tbsp (15 ml) maple syrup
2 tbsp (2 ml) dry mustard
1 tbsp (15 ml) French shallots, chopped
Salt and freshly ground pepper
1 apple, chopped
4 c (1 litre) kale, chopped
2 cans 14 oz (398 ml) Del Monte chick peas
Preparation
Cook barley in boiling salted water for 20 minutes.
Meanwhile, in large bowl, whisk oil, vinegar, syrup and mustard.
Add shallots, chopped apple, kale and chickpeas.
Drain the barley. To serve hot, don't rinse, otherwise, rinse with cold water and drain again.
Divide the barley into 4 bowls and garnish with the kale, apple and chickpea salad. Enjoy.