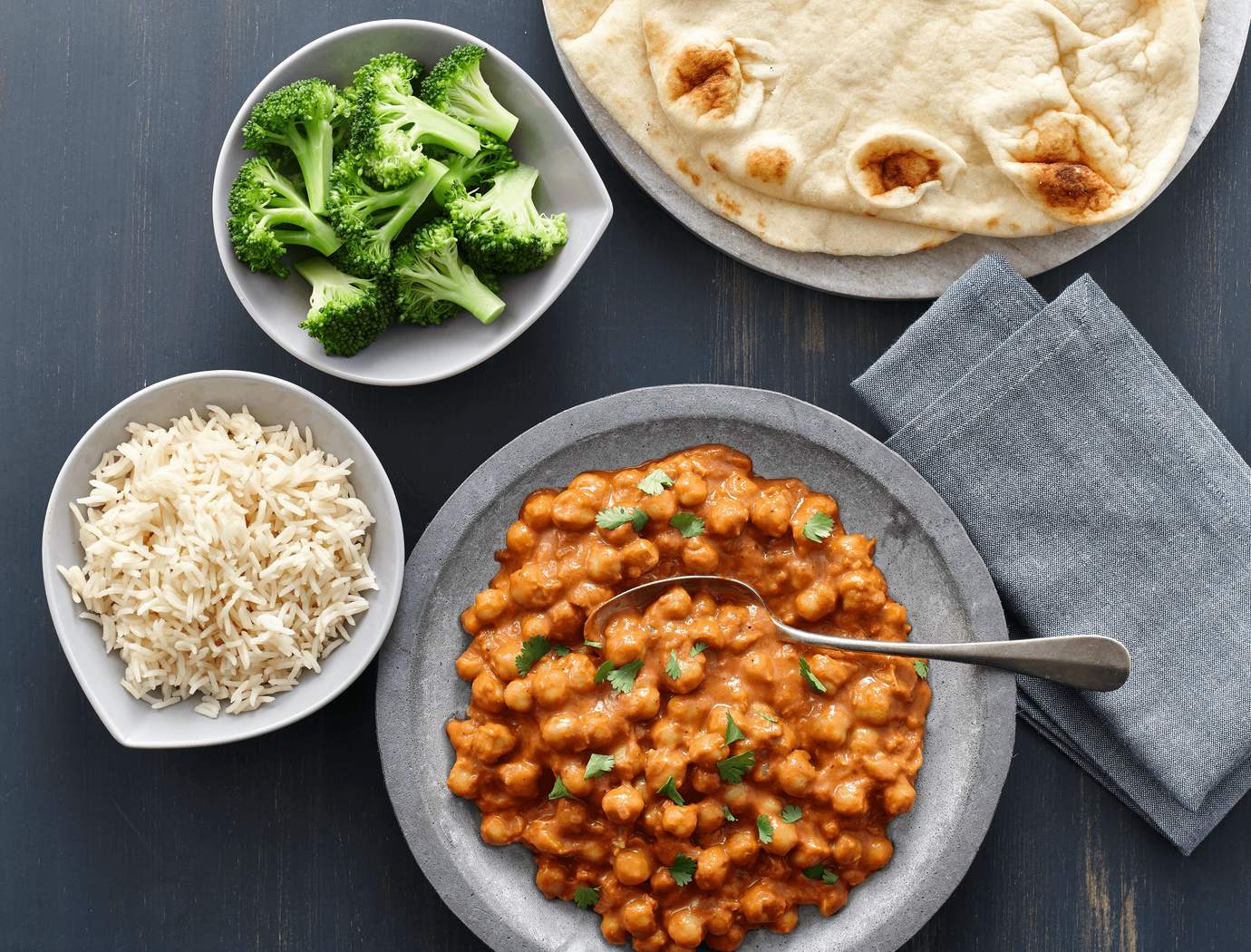 Chickpea stew with Indian butter sauce
Travel to India with this delicious stew recipe. A dish to do again and again for unique flavors.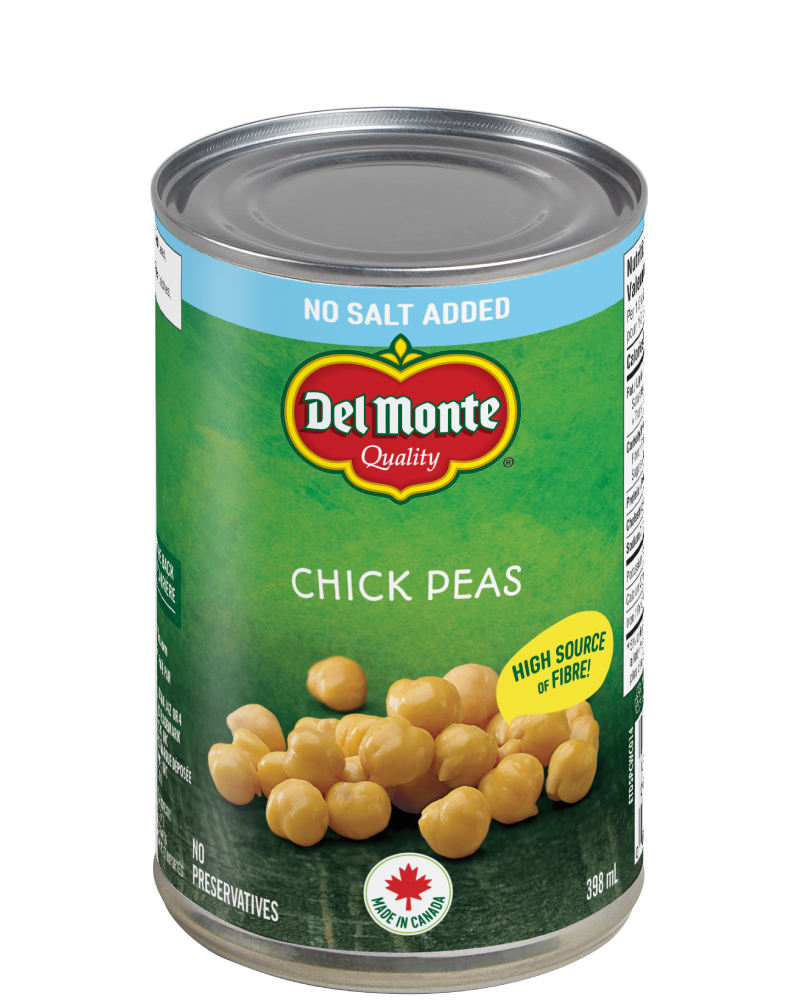 Ingredients
2 tbsp (30ml) butter
3 cloves garlic, chopped
1 small onion, chopped
2 tsp (10 ml) fresh ginger, finely chopped
2 cans 14 oz (398 ml) Del Monte chick peas
1 tbsp (15 ml) garam masala
1 tsp (5 ml) curry
Salt and freshly ground pepper
2 c (500 ml) tomato sauce
1/2 c (125 ml) 15% cooking cream
1 to 2 tsp (5 to 10 ml) sugar
Freshly chopped cilantro
Preparation
In a saucepan, melt half of the butter over medium heat and sauté garlic, onion and ginger for 5 minutes.
Add chickpeas, spices and seasoning. Cook 2 minutes while stirring.
Pour the tomato sauce and cream into the saucepan. Add sugar.
Bring to a boil and simmer for 10 minutes.
Just before serving, add the remaining butter and let it melt into the sauce.
Garnish with cilantro and serve with Arctic Gardens broccoli florets, basmati rice and naan.
Note: This recipe can be made without dairy products. Replace the cream with coconut milk and the butter with oil (only half, oil is not added to the sauce at the end).