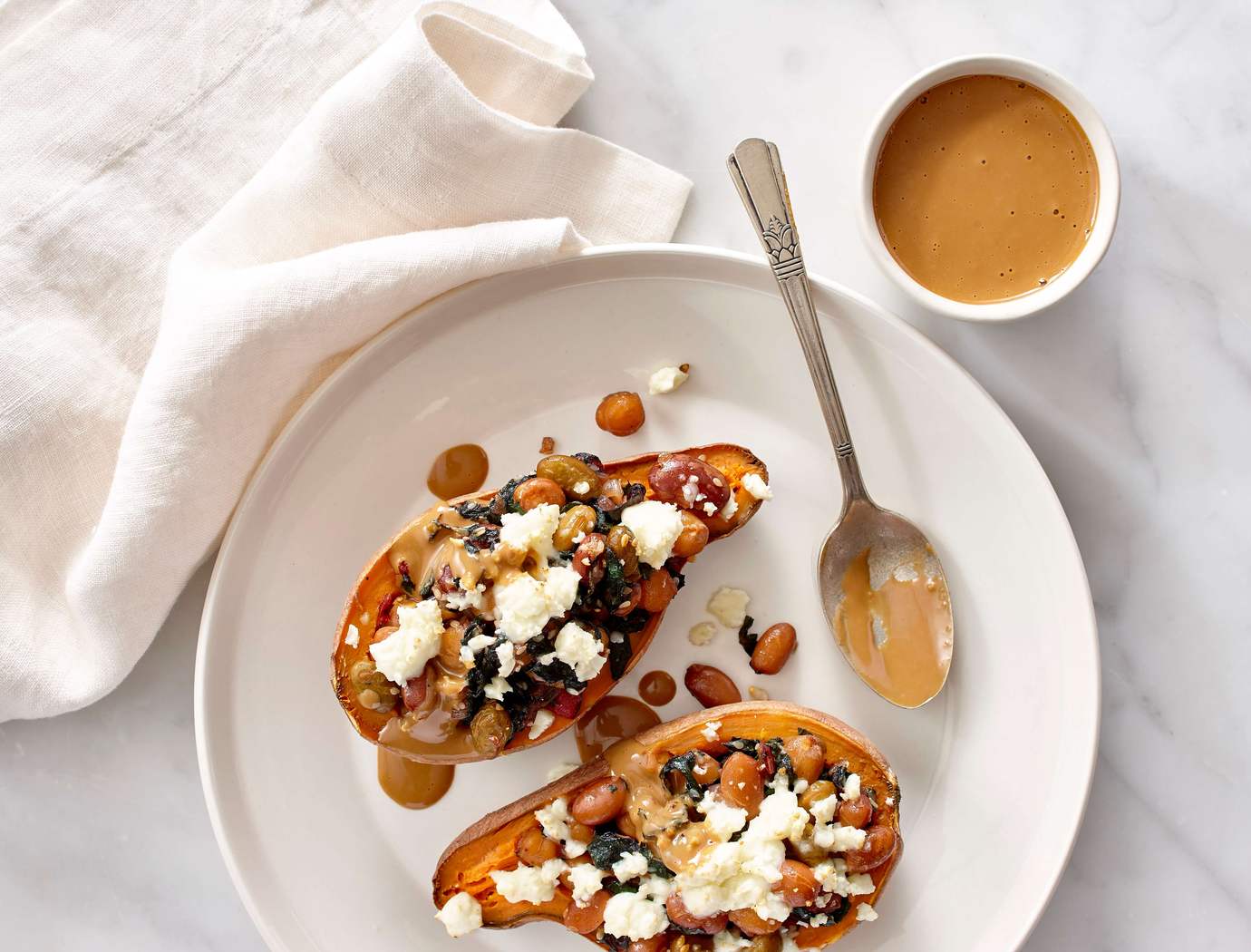 Oven-baked sweet potatoes
Discover sweet potatoes with this gourmet recipe that's full of fibre.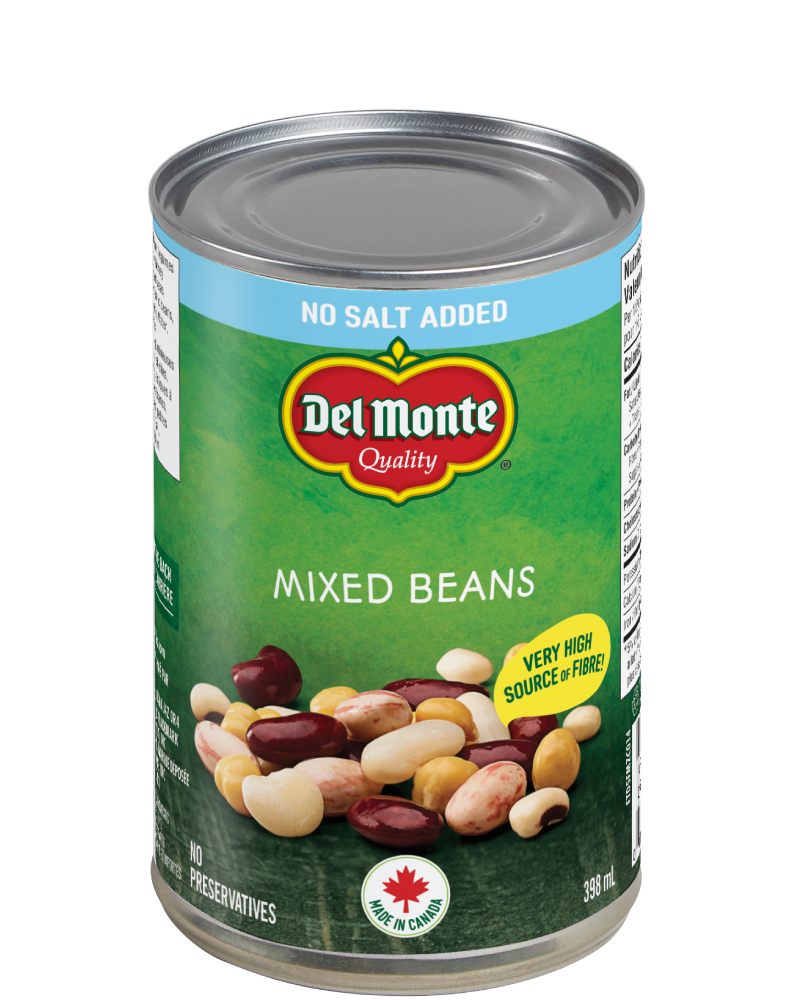 Ingredients
1 tbsp (15 ml) canola oil
1 French shallot, chopped
4 c (1 l) Swiss chard, chopped
1 can 14 oz (398 ml) Del Monte mixed beans
1 tbsp (15 ml) sesame seeds
½ c (125 ml) feta, crumbled
Tahini sauce
¼ c (60 ml) tahini (sesame paste)
3 tbsp (45 ml) rice or cider vinegar
1 tbsp (15 ml) maple syrup or honey
2 tbsp (30 ml) tamari
2 tbsp (30 ml) water
Salt and freshly ground pepper to taste
Preparation
Preheat the oven to 375 °F (190 °C).
Stake the sweet potatoes, place in a baking dish and bake for 45 minutes or in the microwave for 5 to 10 minutes depending on the oven power. The potatoes must be tender.
In a bowl, mix together the tahini sauce ingredients. Adjust the amount of water depending on the desired consistency. Season to taste.
In a pan, heat oil to medium-high and sauté shallots for 2 minutes.
Add Swiss chard and cook for about 3 minutes or until tender.
Add beans and sesame seeds. Season and cook 5 minutes.
Cut sweet potatoes in half and scoop out the flesh.
Stuff with bean mixture and top with feta.
Return to the oven and broil for 2 to 3 minutes.
Serve with tahini sauce.