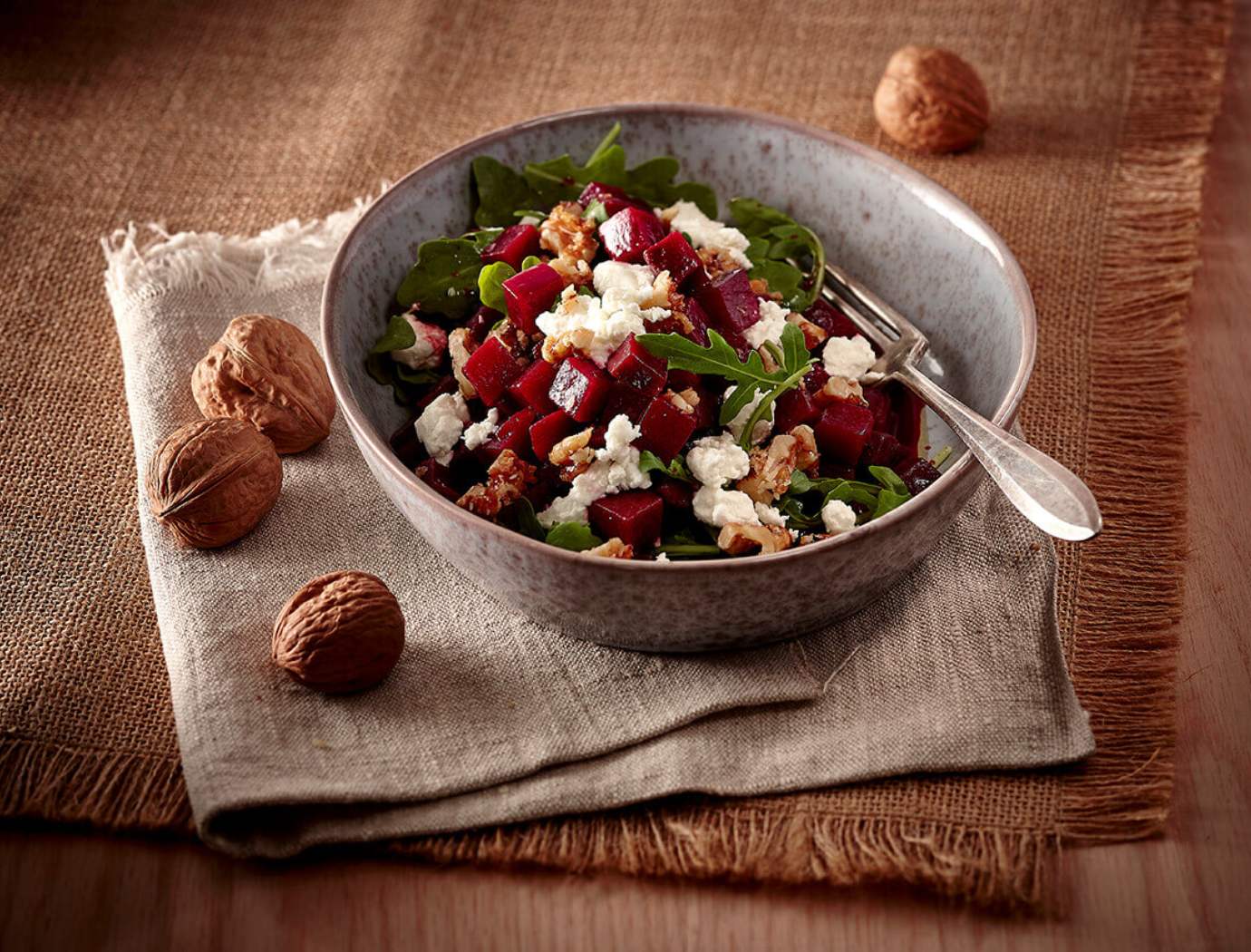 Beet and goat cheese salad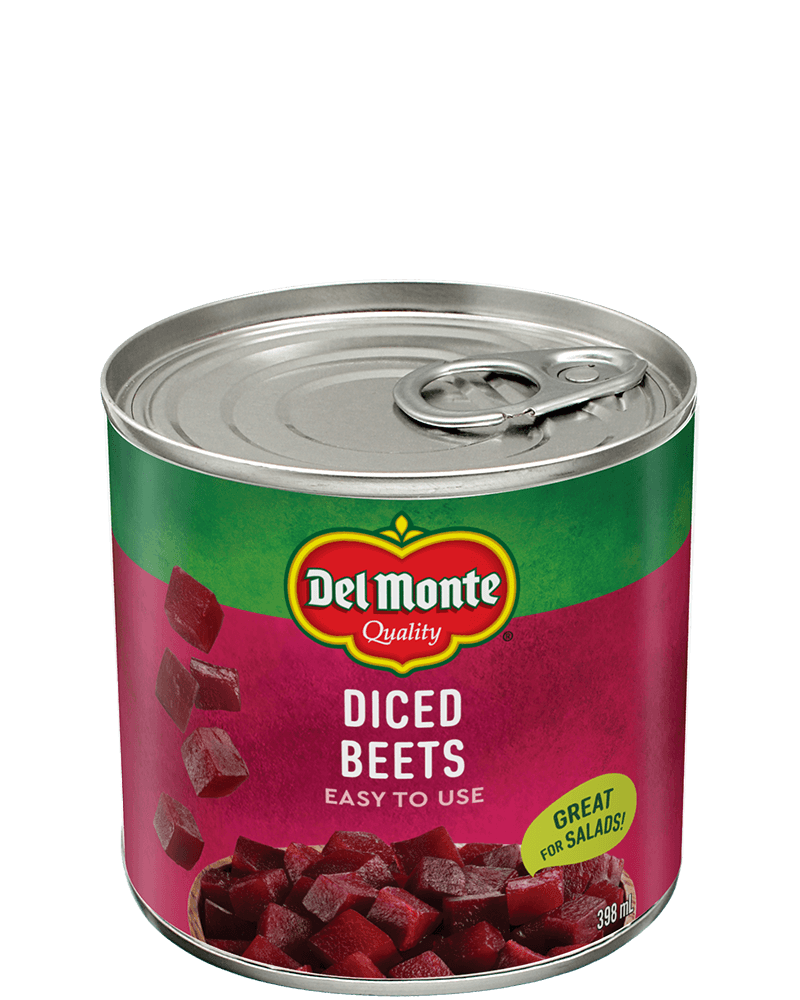 Ingredients
2 cans Del Monte diced beets
2/3 c (160 ml) walnuts
2 tbsp (30 ml) maple syrup
A pinch of fleur de sel
4 c (1 l) baby arugula
about 4 oz (120 g) unripen goat cheese or feta, crumbled
Balsamic dressing:
1 tsp (5 ml) Dijon mustard
1/4 c (60 ml) olive oil
3 tbsp (45 ml) balsamic vinegar
2 tsp (10 ml) maple syrup
Salt and freshly ground pepper
Preparation
In a large bowl, whisk dressing ingredients to emulsify.
Add beets, then let marinate.
In the meantime, in a pan on medium heat, toast nuts for 3 to 5 minutes.
Add maple syrup and continue cooking until the liquids clings to the nuts to caramelize.
Remove from heat and transfer to a plate lined with parchment paper to stop cooking.
Season with fleur de sel. Let cool and coarsely chop.
Add arugula to the bowl with the beets and toss. Correct seasoning and dress in bowls or plates.
Garnish with caramelized nuts and cheese before serving.