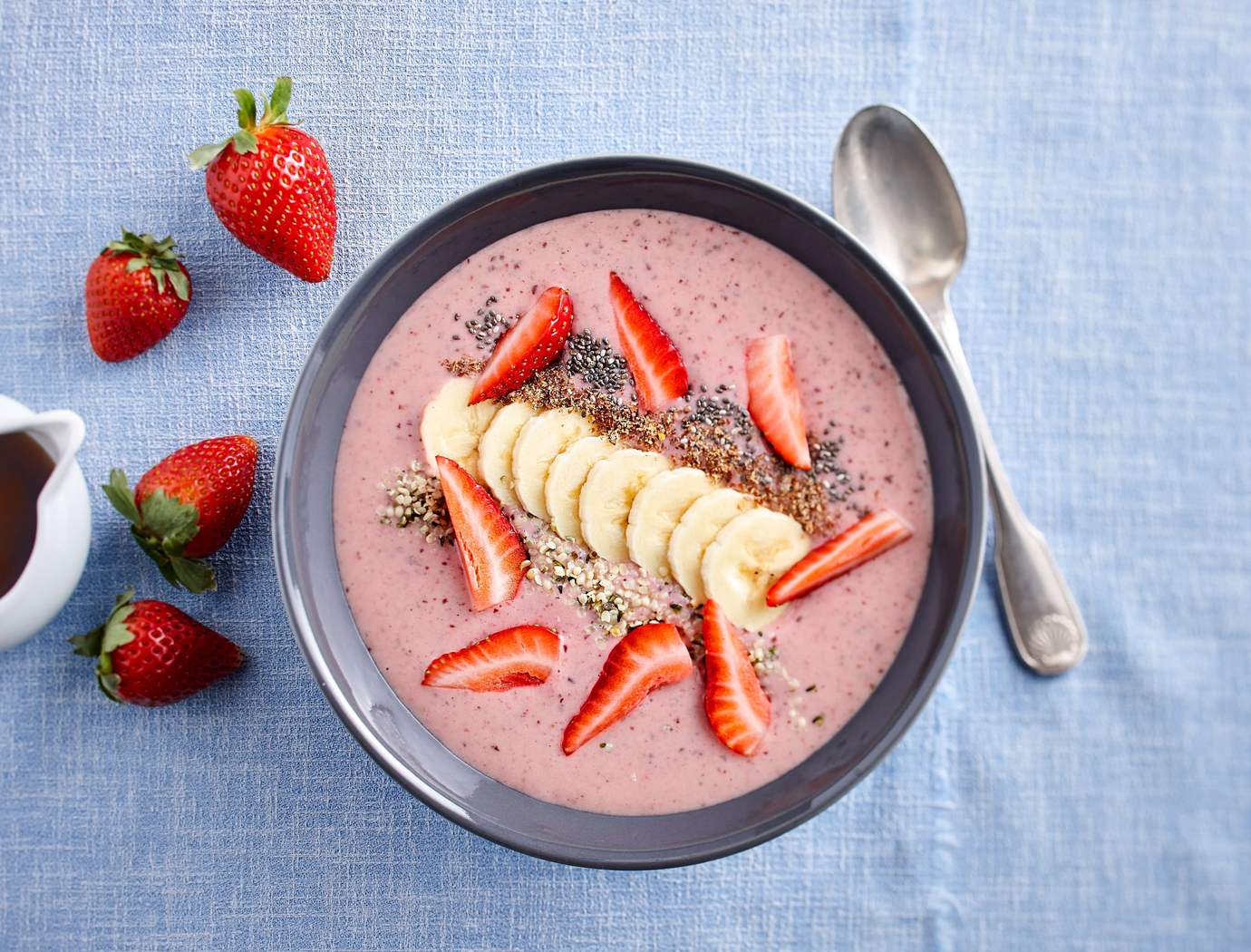 Strawberry, banana and red kidney bean smoothie bowl
An appetizing and nourishing smoothie? It exists! Our version with red beans will amaze you and will become an integral part of your morning routine.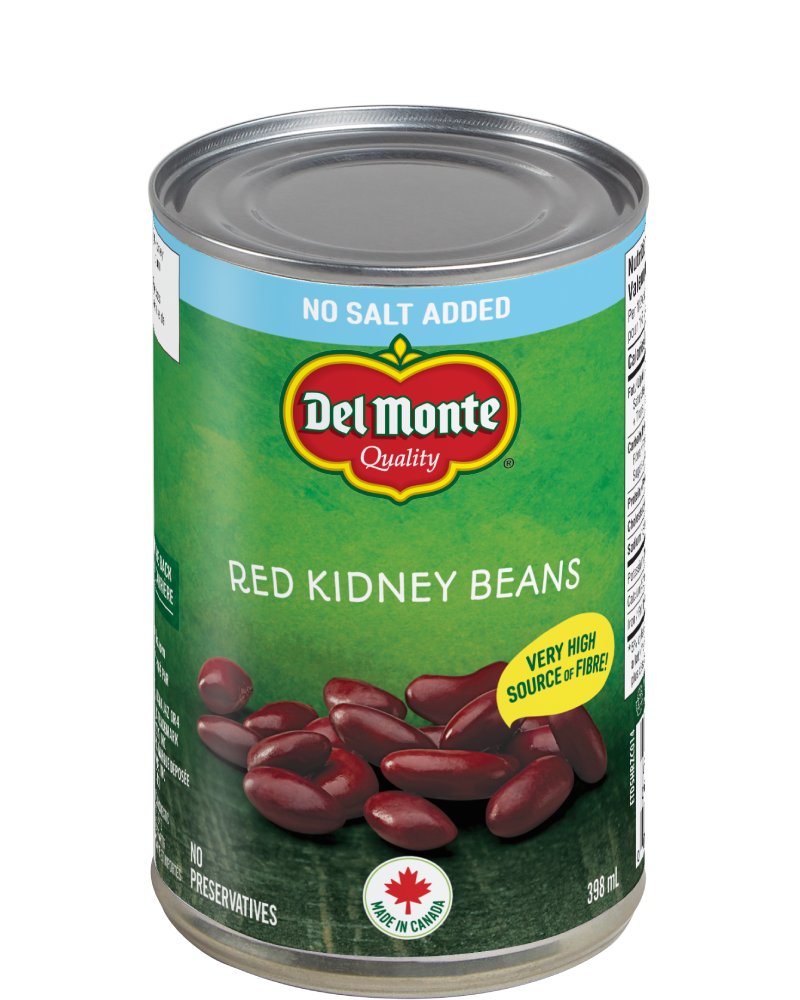 Ingredients
2 c (500 ml) frozen strawberries
3/4 c (180 ml) Del Monte red kidney beans
1/2 c (125 ml) orange juice
3/4 c (180 ml) plain Greek yoghurt OR vegetable yoghurt
2 tbsp (30 ml) maple syrup
2 bananas, peeled
4 fresh strawberries, quartered - optional
1/2 tsp (2 ml) flax seeds
1 tsp (5 ml) chia seeds
2 tsp (10 ml) hemp seeds
Preparation
In a blender, blend strawberries with red beans, orange juice, yoghurt, maple syrup and one banana.
Pour into 2 bowls, garnish with thesecond banana cut into slices, strawberries and seeds. Enjoy!