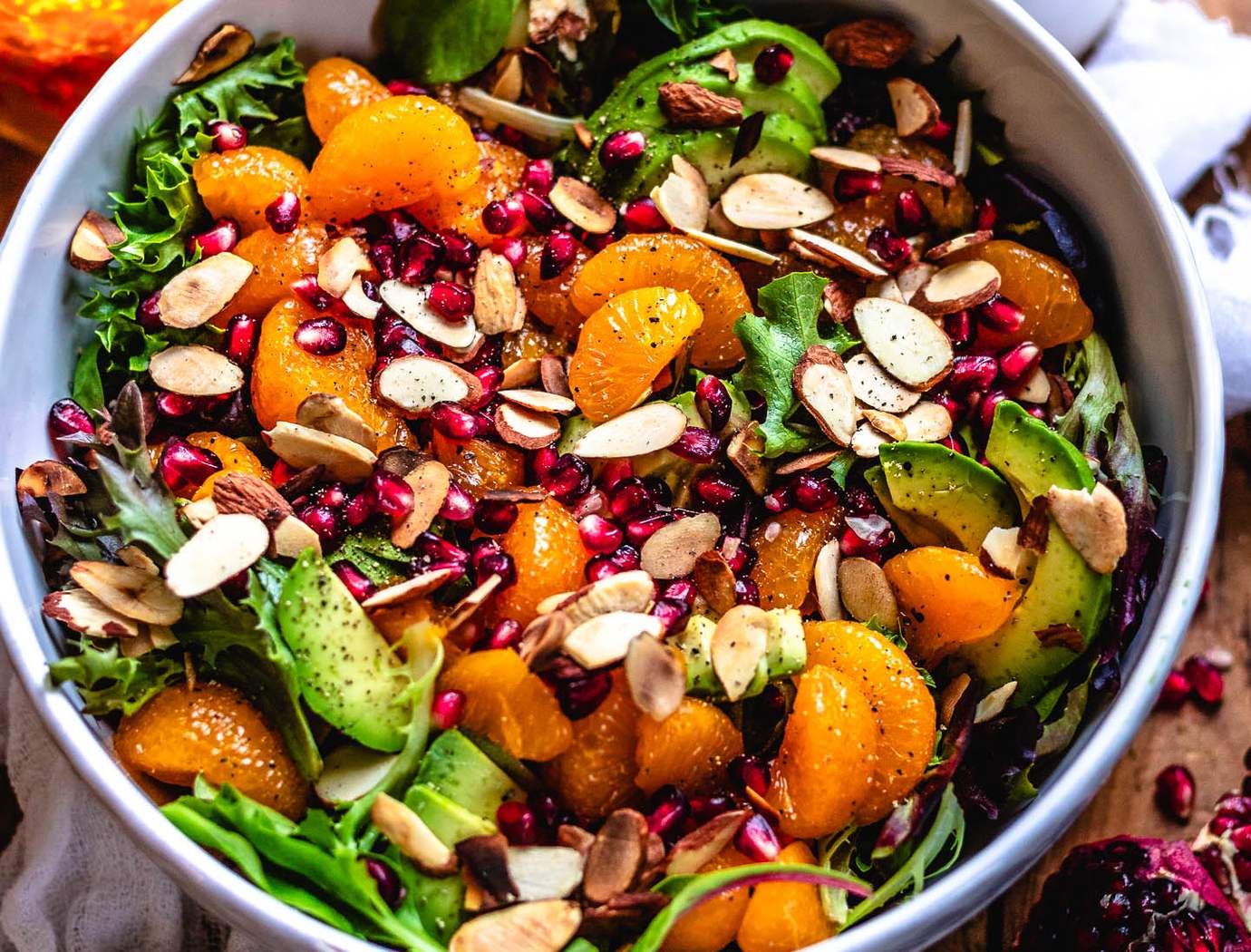 Ingredients
Orange Dressing:
½ cup orange juice, freshly squeezed
¼ cup green onions or shallots, thinly sliced/chopped
¼ cup olive oil
¼ cup apple cider vinegar
2 tablespoons red wine vinegar, or more apple cider vinegar
1 tablespoon Dijon mustard
1 tablespoon agave
Pinch sea salt
Pinch pepper
Salad:
1/3 cup sliced almonds
5 oz mixed salad greens
1 avocado, thinly sliced
1 container (540 ml) @delmontecanada mandarines, strained
½ cup pomegranate seeds
Pinch pepper
Preparation
In a small bowl add the orange juice, green onions, olive oil, apple cider vinegar, red wine vinegar, Dijon mustard, agave, salt and pepper. Whisk together to combine.
Bring a small skillet to medium high heat and toast the sliced almonds until lightly brown and fragrant, about 7 minutes. Transfer to a plate to cool.
In a large serving bowl add the salad greens. Top with avocado, clementine, pomegranate seeds and sprinkle with pepper.
Serve salad with the orange dressing on the side for drizzling.