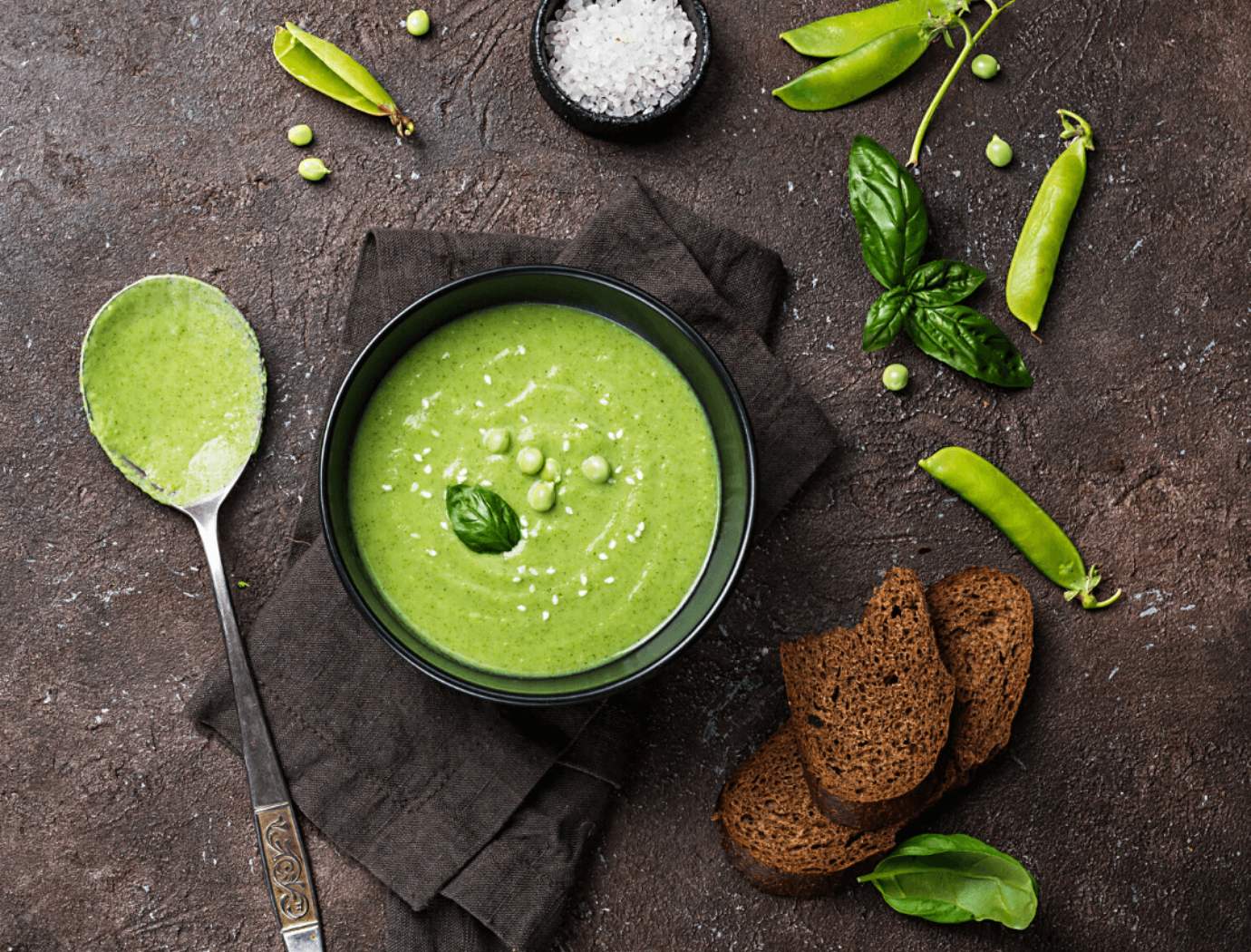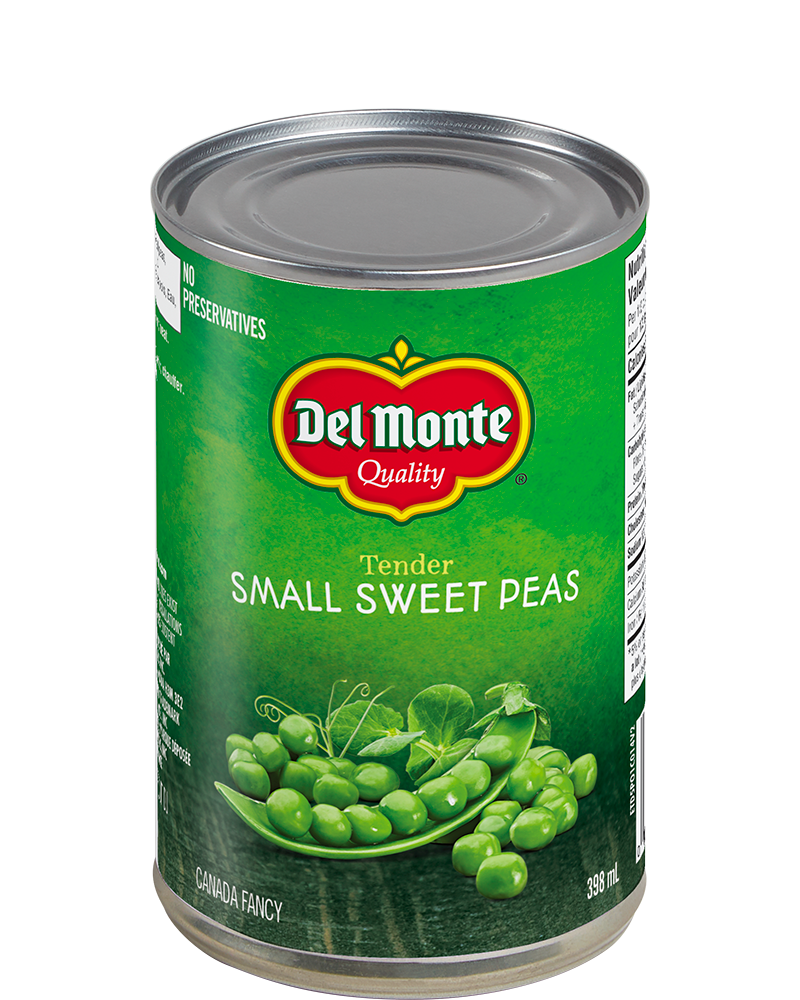 Ingredients
2 Tbsps. butter or vegetable oil
1 cup chopped onion
2 can (14 oz. each) Del Monte Tender Small Sweet Peas, drained
2 cups fresh baby spinach
4 tsps. fresh lemon juice
4 tsps. fresh thyme or 1 tsp. dried thyme
3½ cups chicken broth
Optional:
¼ cup heavy cream or sour cream or plain Greek yogurt
prepared garlic croutons
Preparation
Melt butter in a medium saucepan over medium-low heat. Cook onion about 10 minutes or until lightly browned and soft, stirring frequently.
Blend onion, peas, spinach, lemon juice, thyme and 2 cups chicken broth in a blender or food processor until very smooth. Return to same saucepan. Stir in remaining broth. Gently heat about 5 minutes, stirring occasionally. Stir in cream, if desired. Heat over low heat about 1 minute. DO NOT BOIL.
Garnish with garlic croutons, if desired.
VARIATIONS: For Minted Sweet Pea Soup, use 1/2 cup fresh mint leaves instead of thyme in Step 2.
For Tuscan Pea Soup, add 1/2 cup fresh basil instead of thyme in Step 2. Garnish with Parmesan cheese with garlic croutons in Step 3.