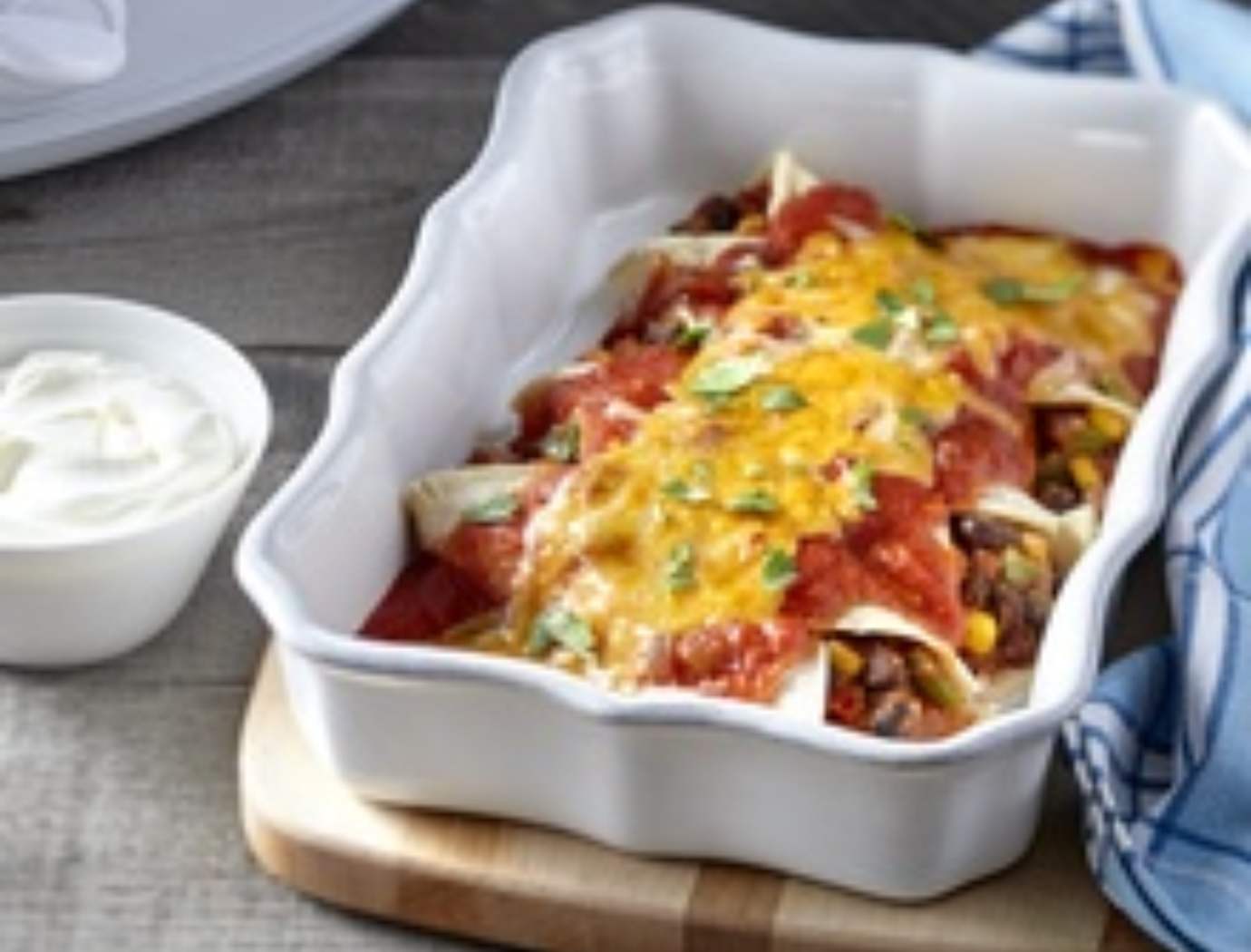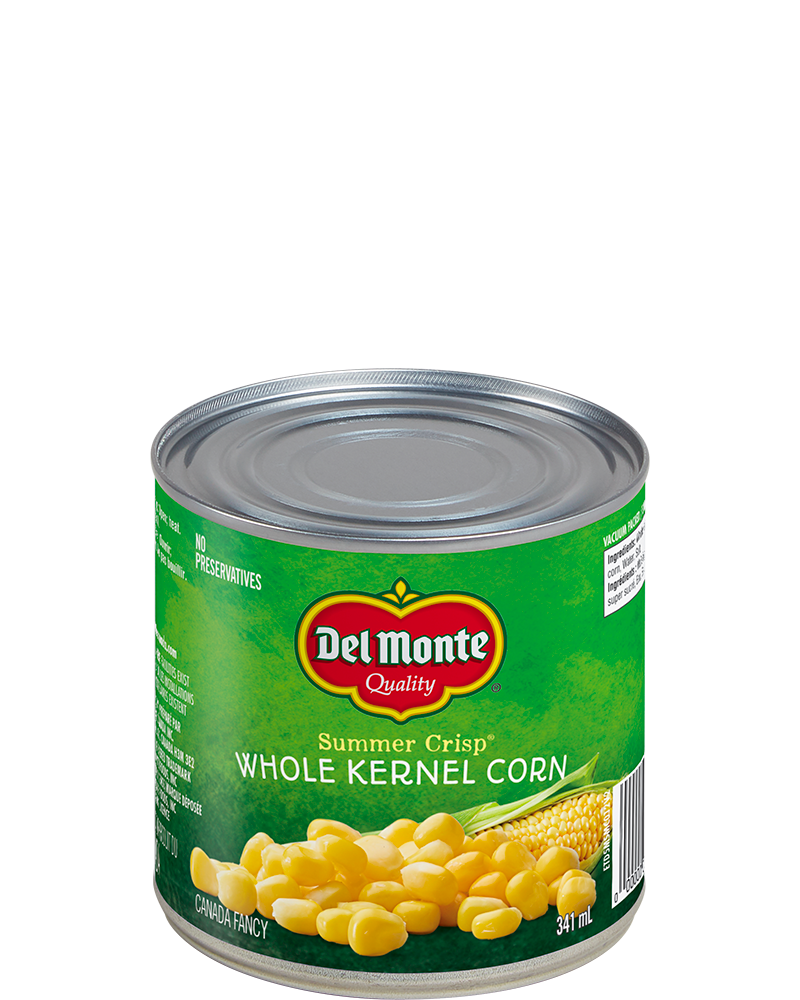 Ingredients
½ can (14 oz.) cut diced tomatoes
1 can (14 oz.) Bonduelle black beans, rinsed
1 can (12oz.) Del Monte® Whole Kernel Corn, rinsed and drained
½ cup diced green bell pepper
½ cup chopped onion
1 Tbsp. chili powder
2 tsps. cumin
⅓ cup reduced-fat cream cheese, softened
8 corn tortillas
½ cup shredded low fat sharp Cheddar cheese
⅓ cup chopped fresh cilantro
Preparation
Preheat oven to 350°F. Lightly coat a 13x9-inch baking dish with non-stick cooking spray.
Combine tomatoes, beans, corn, bell pepper, onion, chili powder and cumin in a large skillet. Bring to a boil over medium-high heat. Reduce to medium, cover and cook 8 to 10 minutes and slightly thickened. Remove from heat.
Stir cream cheese into tomato mixture until well blended. Place a tortilla in the baking dish and lightly coat both sides with cooking spray. Spoon 1/4 cup of bean mixture down center of tortilla. Roll up and place, seam side down in pan. Continue with remaining tortillas. Spoon remaining tomato mixture over enchiladas.
Spray foil with cooking spray and cover dish. Bake 15 minutes or until hot. Remove foil; sprinkle with cheese and bake, uncovered, 5 minutes or until melted. Sprinkle with cilantro before serving.
VARIATION: To make Chicken Enchiladas, prepare recipe as directed, except use 1 1/2 cups chopped cooked chicken or leftover turkey instead of beans in Step 2.