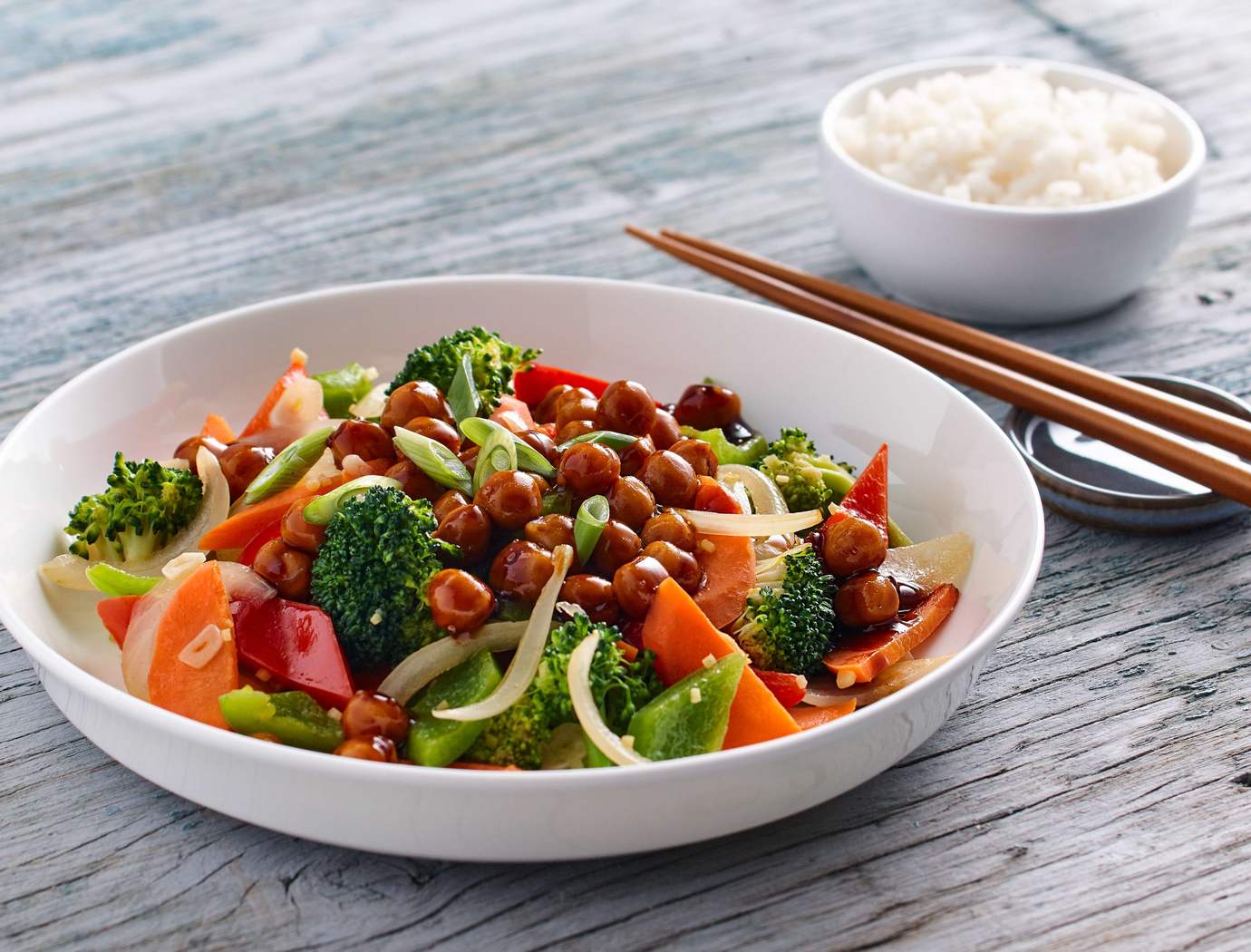 Chickpea and vegetable stir-fry with General Tao honey sauce
Savor the flavors of Asia with the classic General Tao revisited in the Bonduelle way. You will see chickpeas in a new light!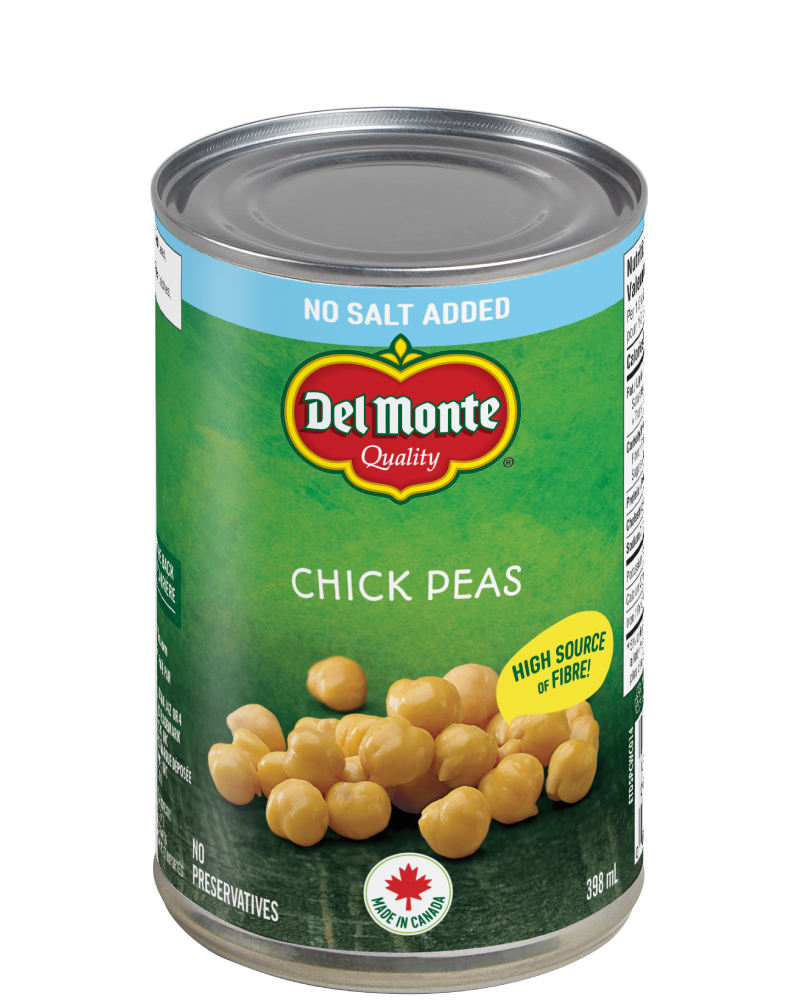 Ingredients
1 tbsp (15 ml) canola oil
2 cloves garlic, chopped
1 tbsp (15 ml) fresh ginger, finely chopped
4 c (1 l) mixed vegetables of your choice (peppers, onions, broccoli, carrots, etc.)
OR 1 bag of vegetables Arctic Gardens for Asian style stir-fry
1/4 c (60 ml) soya sauce
1/4 c (60 ml) rice vinegar
1/4 c (60 ml) honey
1 to 2 tsp (5 to 10 ml) sambal oelek
10 ml (2 tsp) corn starch
1 can 14 oz (398 ml) Del Monte chick peas
2 green onions, chopped
Preparation
In a wok or a large frying pan, heat oil over medium-high heat and sauté garlic and ginger for 2 minutes.
Increase the heat to high, add vegetables and stir-fry for 5 minutes. Transfer to a large bowl.
Return wok to medium-high heat and add soy sauce, vinegar, honey and sambal oelek. Bring to a boil.
Mix the cornstarch in 30 ml (2 tbsp) of water and pour into the boiling liquid. Stir to thicken.
Add the chickpeas to the sauce and simmer for 2 minutes.
Return the stir-fried vegetables to the wok and stir to coat with sauce.
Garnish green onions and serve with sticky rice.