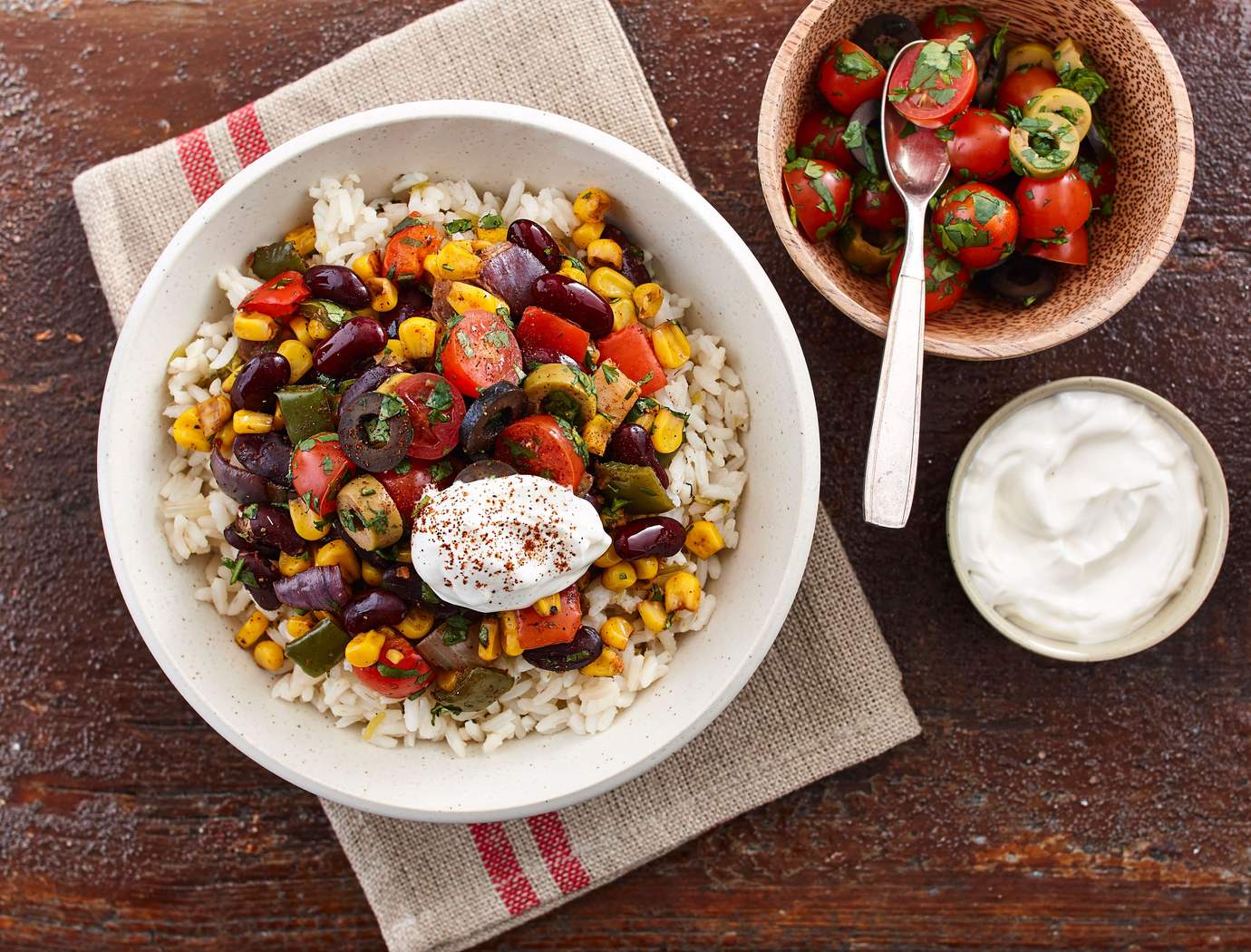 Tex mex veggie rice bowl
Bring the flavors of Mexico into your home with this delicious bowl of tex mex rice. There is something to make people jealous at the office!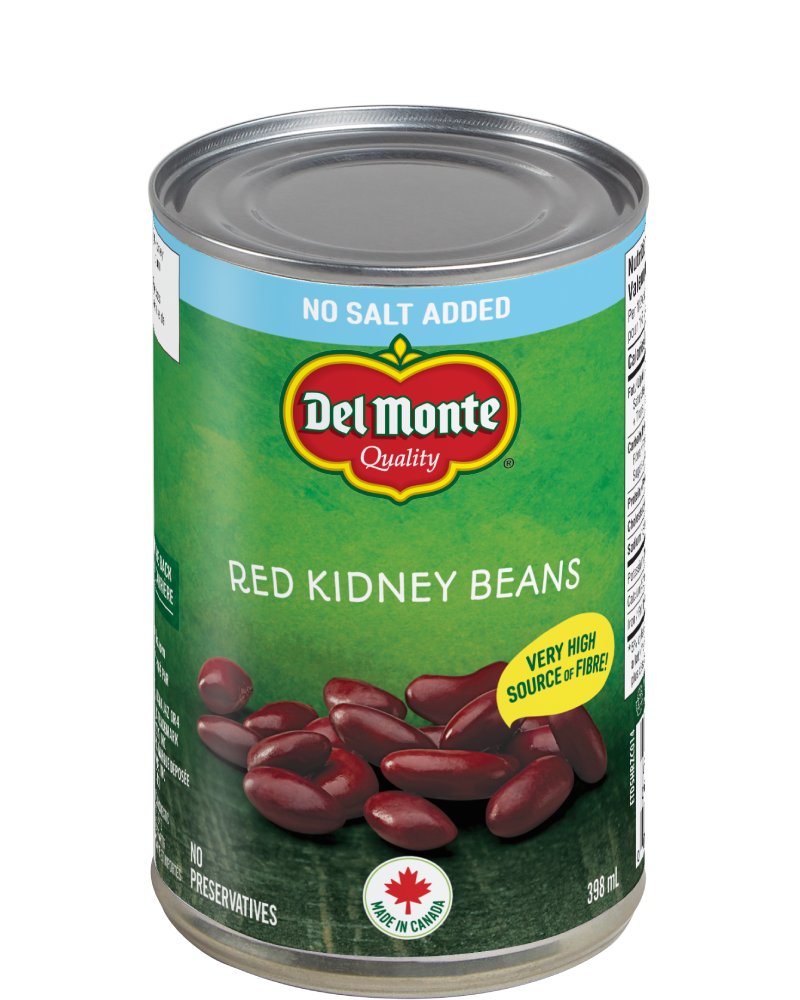 Ingredients
1/3 bunch fresh cilantro
1 c (50 ml) long grain rice
1 can 12 oz (398 ml) Del Monte red kidney beans
2 c (500 ml) frozen sweet corn
1/2 green pepper, chopped
1/2 red pepper, chopped
1 small red onion, chopped
2 tsp (10 ml) tex mex spice mix
Salt and freshly ground pepper
3/4 c (180 ml) grape tomatoes (or cherry tomatoes) cut into half
1/3 c (80 ml) green and/or black olives, pitted and sliced
1/4 to 1/2 tsp (1 to 2 ml) ground chipotle pepper
Preparation
Chop cilantro stems and leaves.
Cook the rice according to package directions and add chopped cilantro stems.
Preheat oven to 450 ºF (230 ºC).
On a baking sheet lined with parchment paper, mix together red kidney beans, corn and vegetables. Sprinkle with spices, salt and pepper.
Bake for 15 minutes. Remove from oven, add half of the cilantro and mix.
In a bowl, combine the tomatoes with olives and remaining cilantro leaves.
Divide the rice into 4 bowls. Add a quarter of the beans and vegetable mixture to each bowl and garnish with tomato mixture.
Add sour cream and sprinkle with chipotle pepper.