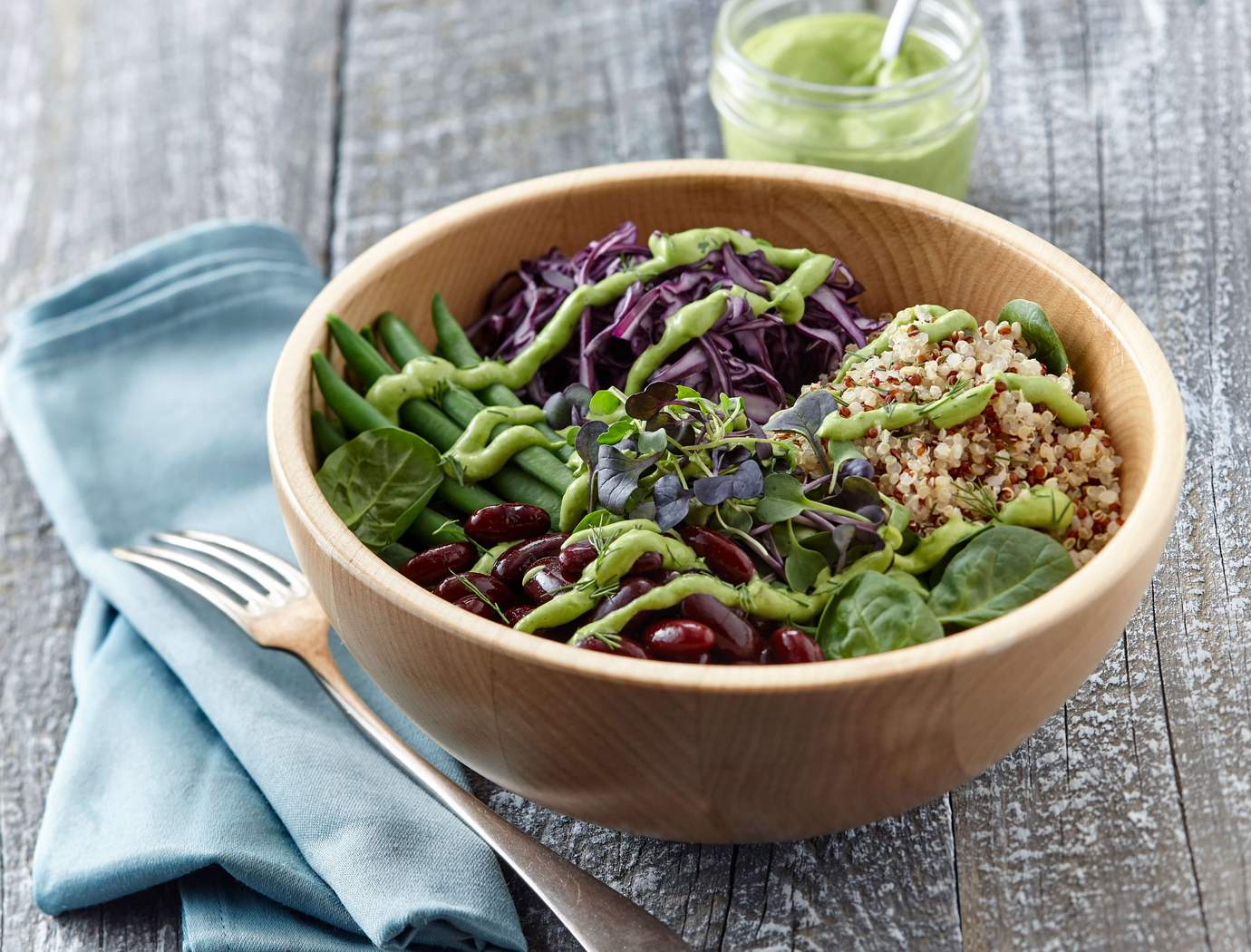 Buddha bowl with quinoa, red beans and vegetables
Along its refreshing green sauce, this buddha bowl will surprise you with its unique and nourishing flavors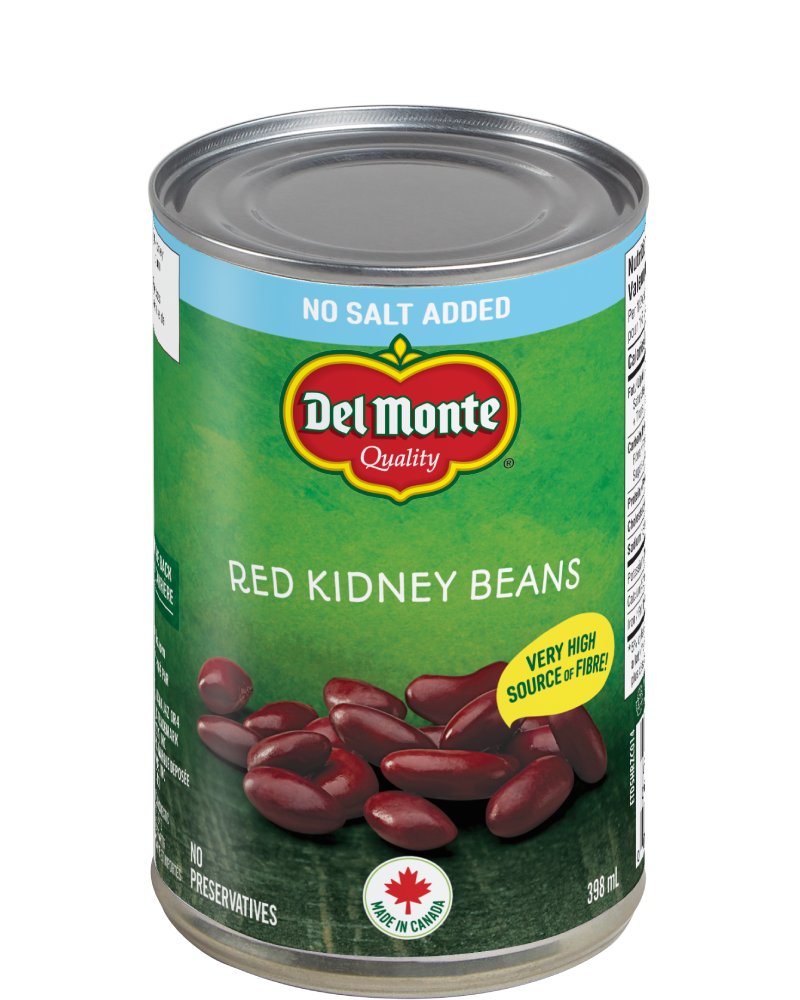 Ingredients
2 c (500 ml) Arctic Gardens green beans
3 c (750 ml) baby spinach
1 can 14 oz (398 ml) Del Monte red kidney beans
2 c (500 ml) cooked quinoa
1 c (250 ml) finely shredded red cabbage
2 tbsp (30 ml) fresh dill, chopped
1/2 c (125 ml) sprouts
Green sauce:
1 avocado
3 tbsp (45 ml) mayonnaise or vegannaise
1 tbsp (15 ml) lemon or lime juice
1 c (250 ml) baby spinach
2 green onions, cut into pieces
Salt and freshly ground pepper
Preparation
In the blender, process all the sauce ingredients with 1/3 c (80 ml) cold water to obtain a smooth mixture. Set aside.
In a saucepan, bring salted water to a boil and cook the green beans for 5 minutes. Drain. Cool quickly in bowl of cold water and drain again.
In 4 bowls, divide the spinach, then garnish with green beans, red kidney beans, quinoa and red cabbage placing them side-by-side.
Garnish with dill and sprouts and enjoy with the green sauce.