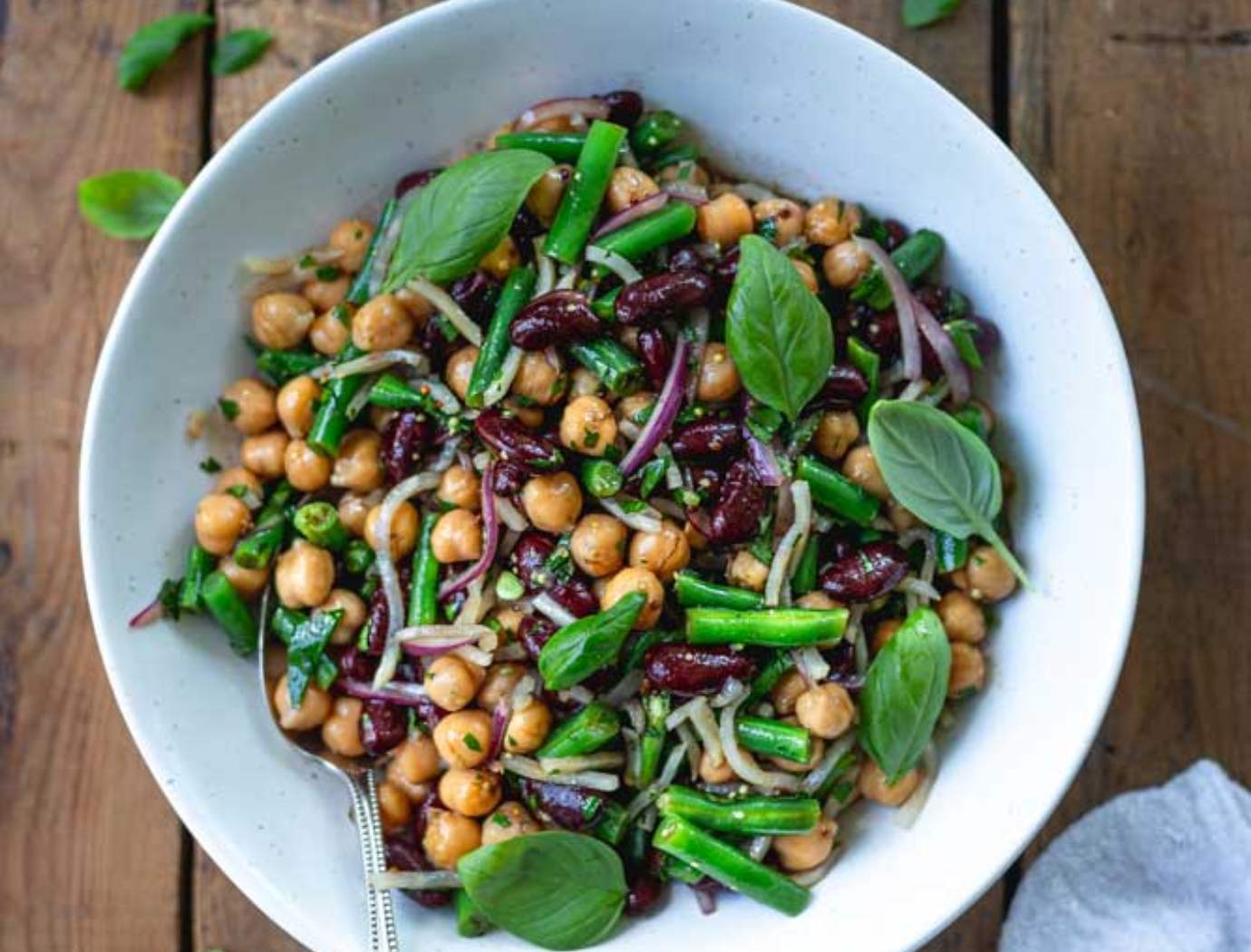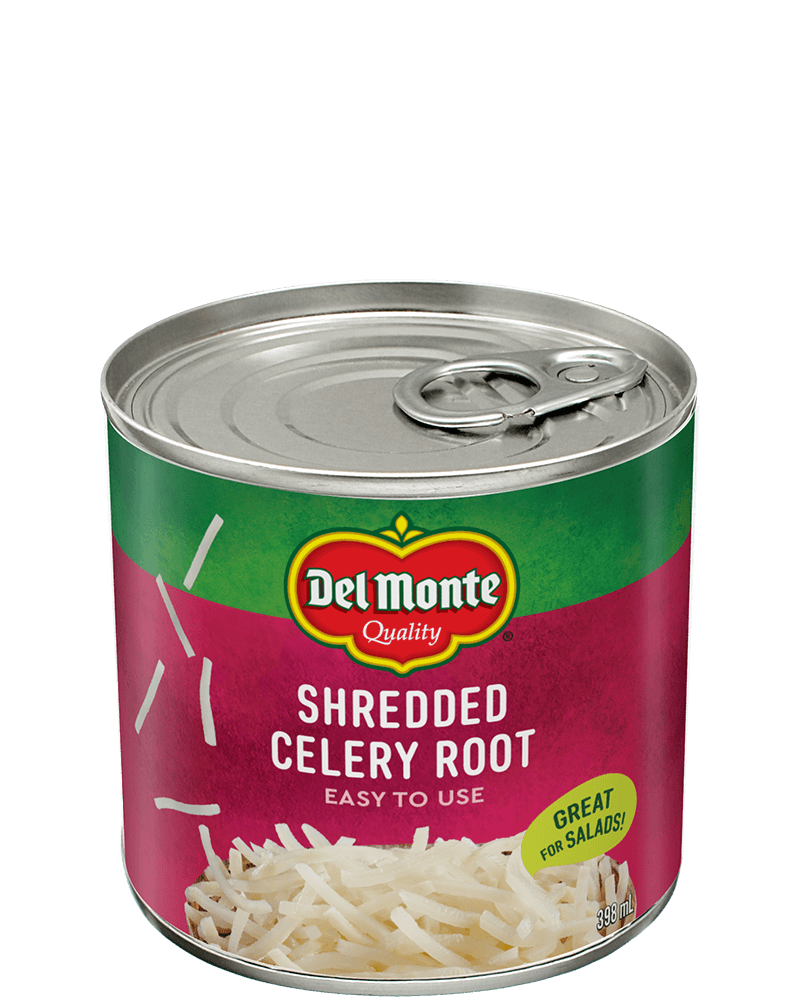 Ingredients
200 g fresh green beans (tips removed)
1 can Del Monte red kidney beans (14 oz/400mL)
1 can Del Monte  chickpeas (14 oz/400mL)
1/2 can Del Monte shredded celery root (200mL)
1/3 cup thinly sliced red onion
1/4 cup fresh parsley tightly packed, chopped
1 handful fresh basil leaves (optional)
DRESSING:
1/4 cup apple cider vinegar
1/4 cup balsamic vinegar
1/4 cup avocado oil
1 tbsp Dijon mustard
2 tbsp agave
1/2 tsp fine sea salt
Preparation
1. Add 4 cups of water to a medium pot and bring to a boil. Meanwhile, fill another bowl with icy water. Add the green beans to the pot and boil for 3 minutes, or until just tender. Then scoop out the green beans and submerge immediately into the icy water to cool. Drain and pat dry.
2. Chop the green beans into bite[-sized pieces and add to a large mixing bowl. Strain and rise the canned kidney beans and chickpeas and add to the bowl, along with the celery root, red onion and fresh parsley.
3. Prepare the dressing: In a small bowl combine the apple cider vinegar, balsamic vinegar, avocado oil, Dijon mustard, agave and sea salt. Pour the dressing over the bean salad and toss to combine. Chill in the fridge for 1 to 2 hours. Transfer to a serving bowl, optional to sprinkle with a handful of fresh basil leaves before serving.