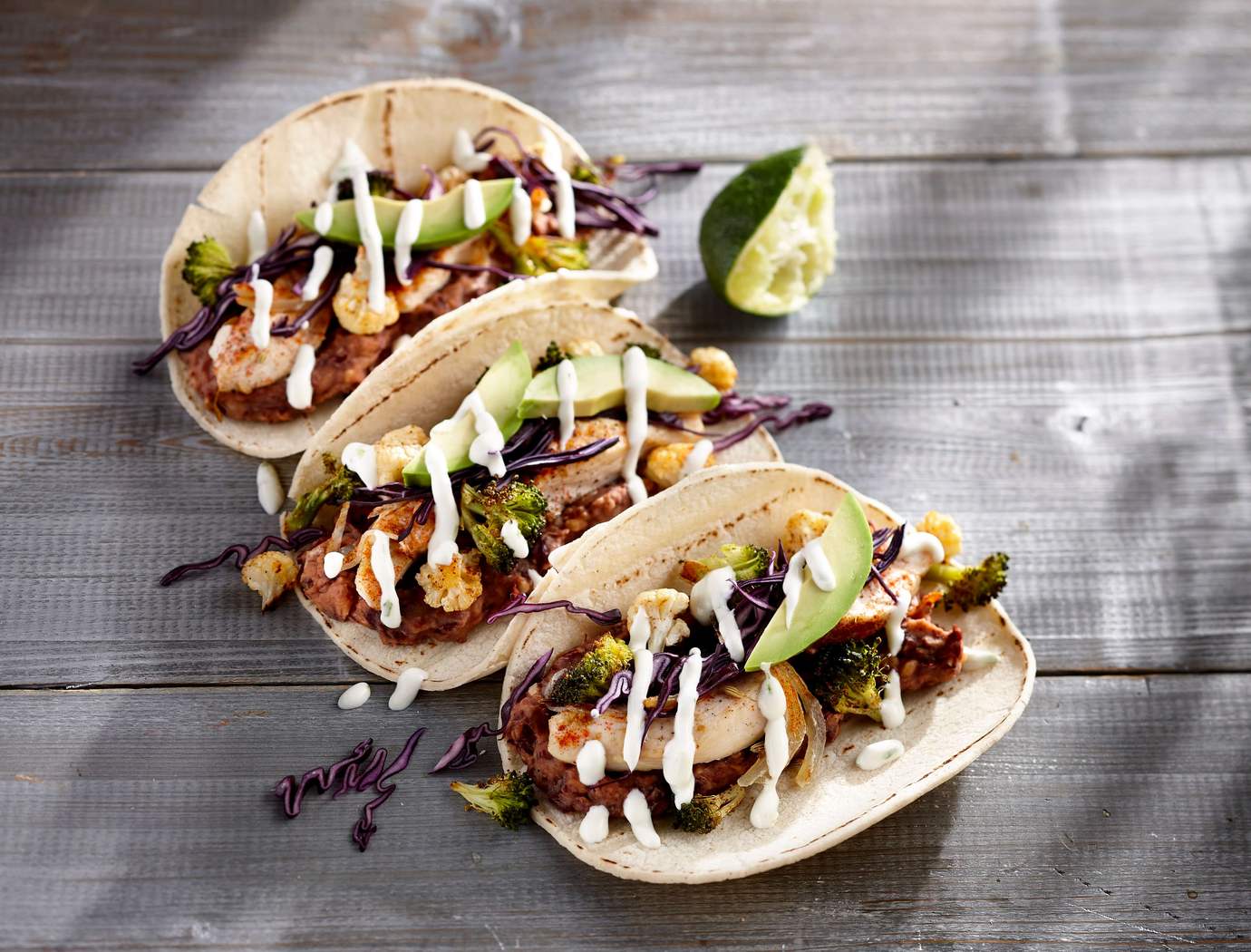 Chicken tacos with mashed red kidney beans
With avocado, lime, red kidney beans and red cabbage it's hard to resist these tasty tacos.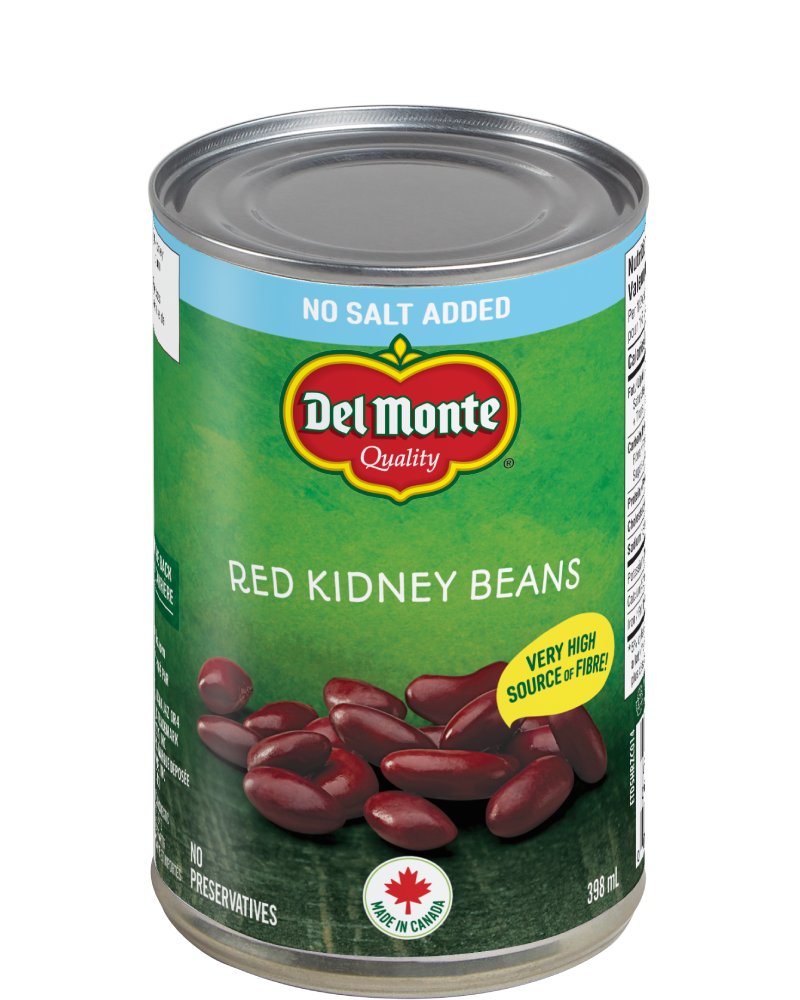 Ingredients
1/3 c (80 ml) sour cream
1 tsp (5 ml) lime zest
1 tbsp (15 ml) lime juice
Salt and freshly ground pepper
2 tbsp (30 ml) olive oil
2 chicken breasts, cut into strips
½ onion, chopped
1 c (250 ml) fresh or frozen broccoli florets
1 c (250 ml) fresh or frozen cauliflower florets
1/4 tsp (1 ml) crushed flax seeds
1/4 tsp (1 ml) ground cumin
1/4 tsp (1 ml) paprika
1 can 14 oz (398 ml) Del Monte red kidney beans
2 cloves garlic, chopped
1/2 tbsp (7 ml) chili powder
2 tsp (10 ml) lime juice
12 small corn tortillas or 8 small wheat tortillas
1 c (375 ml) finely shredded red cabbage
1 avocado, sliced
Preparation
In a bowl, mix together sour cream with lime zest and juice. Season to taste and refrigerate.
Preheat oven to 450 ºF (230 ºC).
On a baking sheet lined with parchment paper, place chicken strips and onion on one half and the broccoli and cauliflower on the other half.
Coat with 1 tbsp (15 ml) of olive oil, sprinkle with fennel, cumin, salt and pepper.
Bake for 15 to 20 minutes.
In the meantime, in a frying pan, heat remaining oil over medium-high heat and cook red kidney beans with garlic chili powder for 5 minutes.
Remove from heat. Using a pestle, mash while adding 3 tbsp (45 ml) of water, 2 tsp (10 ml) of lime juice and season to taste.
Heat tortillas in the oven for a few minutes.
Garnish with mashed red kidney beans, chicken and cooked vegetables. Add red cabbage, avocado slices and lime cream sure.
Enjoy.