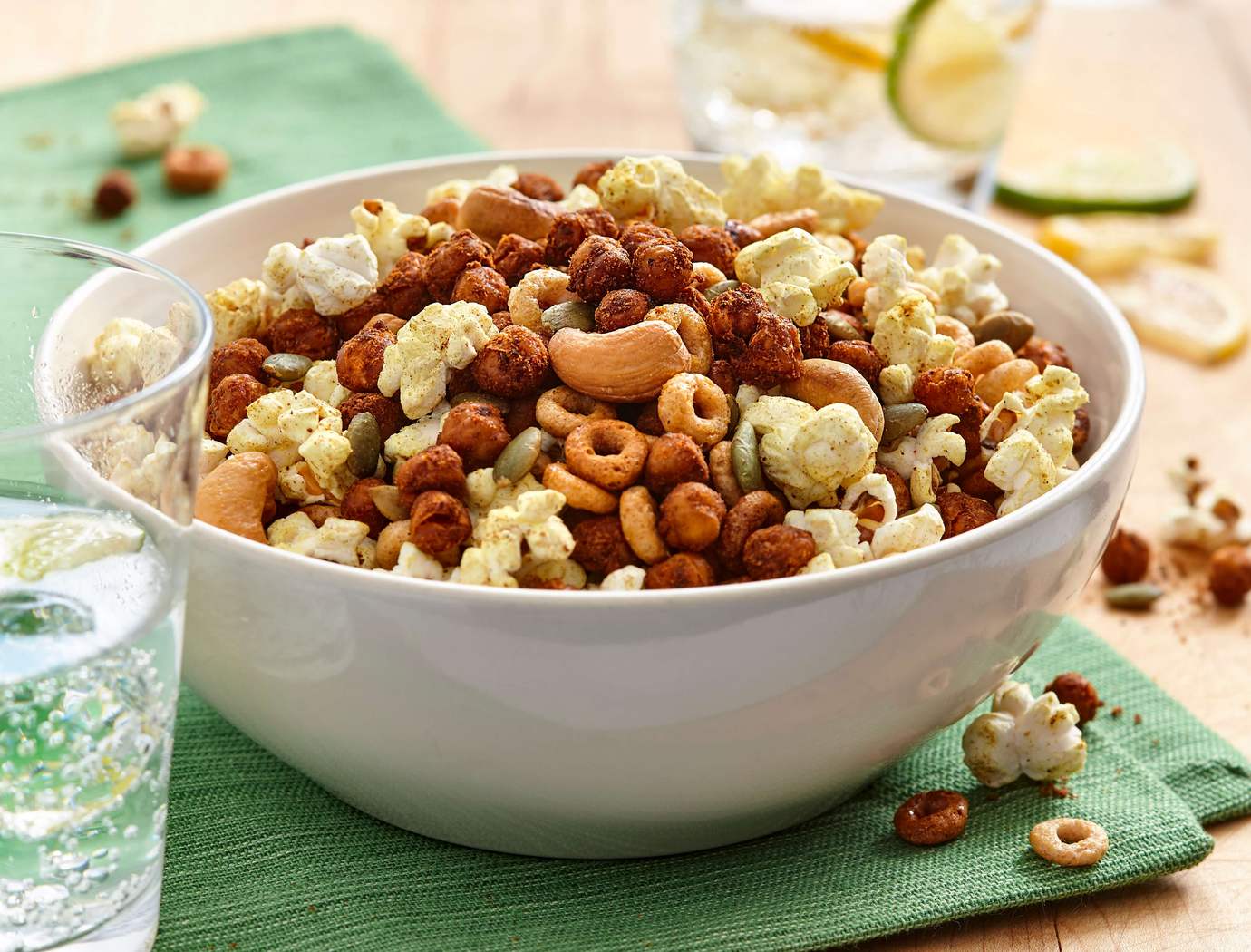 Tandoori mix appetizer
Short of ideas for late night snack food? You will not be able to resist our cari-tandoori party mix with an incomparable taste.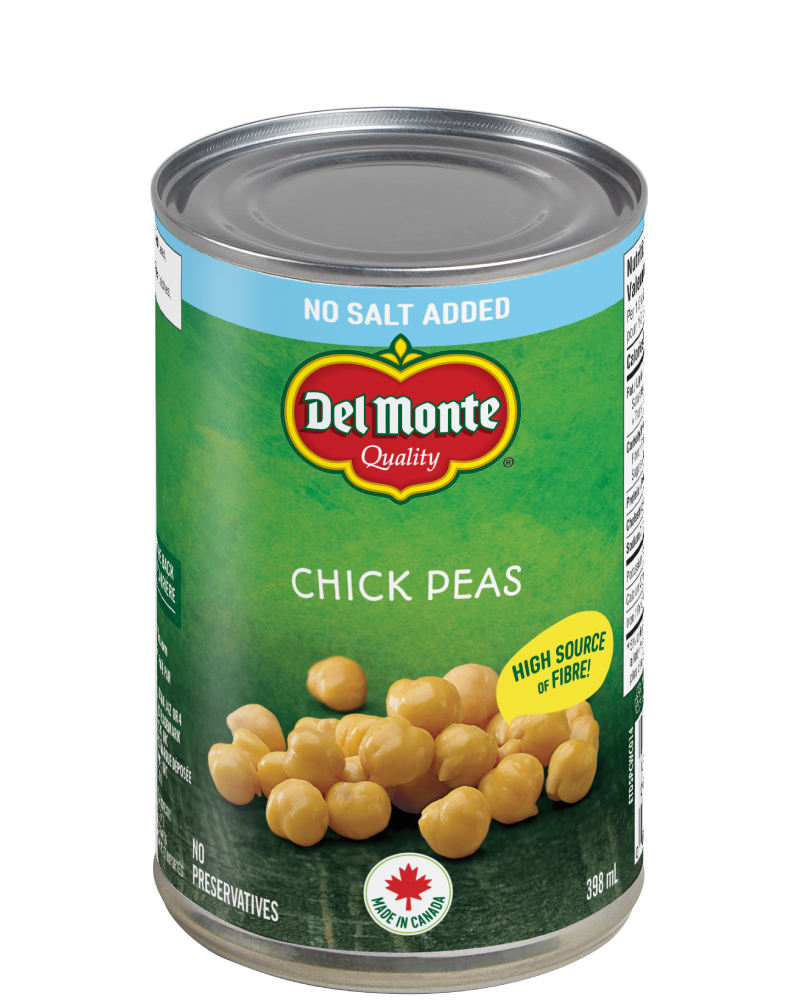 Ingredients
2 tbsp (30 ml) canola or sunflower oil
1 tbsp (15 ml) ground tandoori spices
1/4 tsp (1 ml) sea salt
1 can 14 oz (398 ml) Del Monte chick peas
1/2 c (125 ml) cashews
1 1/2 c (375 ml) multigrain ring cereal
2 c (500 ml) plain popcorn
1/3 c (80 ml) pumpkin seeds
Preparation
Preheat oven to 375 ºF (190 ºC).
In a large bowl, mix the oil with the spices and salt.
Dry chickpeas on paper towels.
In bowl, add chickpeas and stir to coat well with spices.
Remove from the bowl without oil and spread onto a baking sheet lined with parchment paper.
Bake for 30 minutes. Stir every 10 minutes.
To the bowl, add cashews, cereal, popcorn and pumpkin seeds. Stir to coat them well to spices.
Spread on the baking sheet and continue baking in the oven for 10 minutes.
Let cool completely before enjoying.