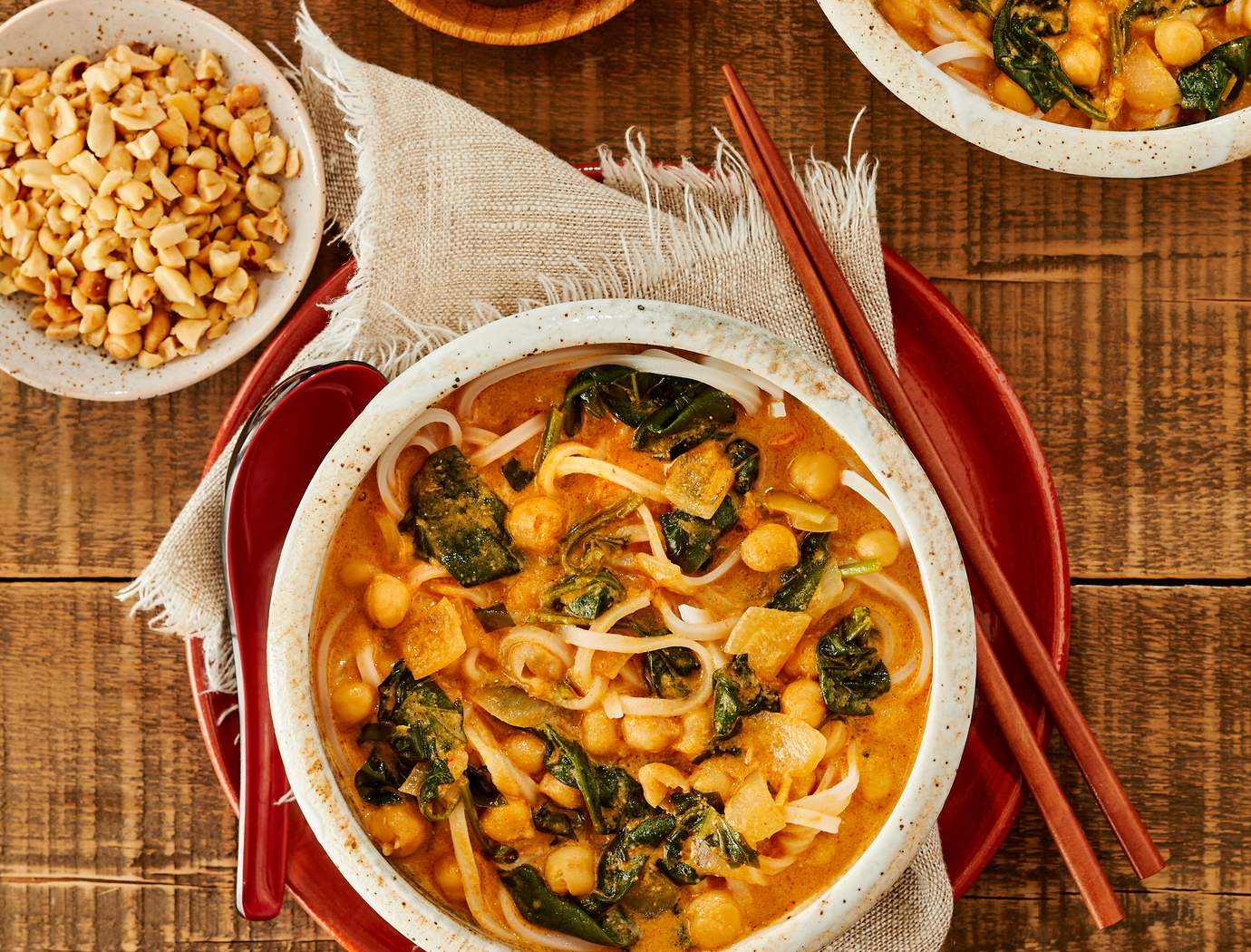 Chickpea coconut curry noodle soup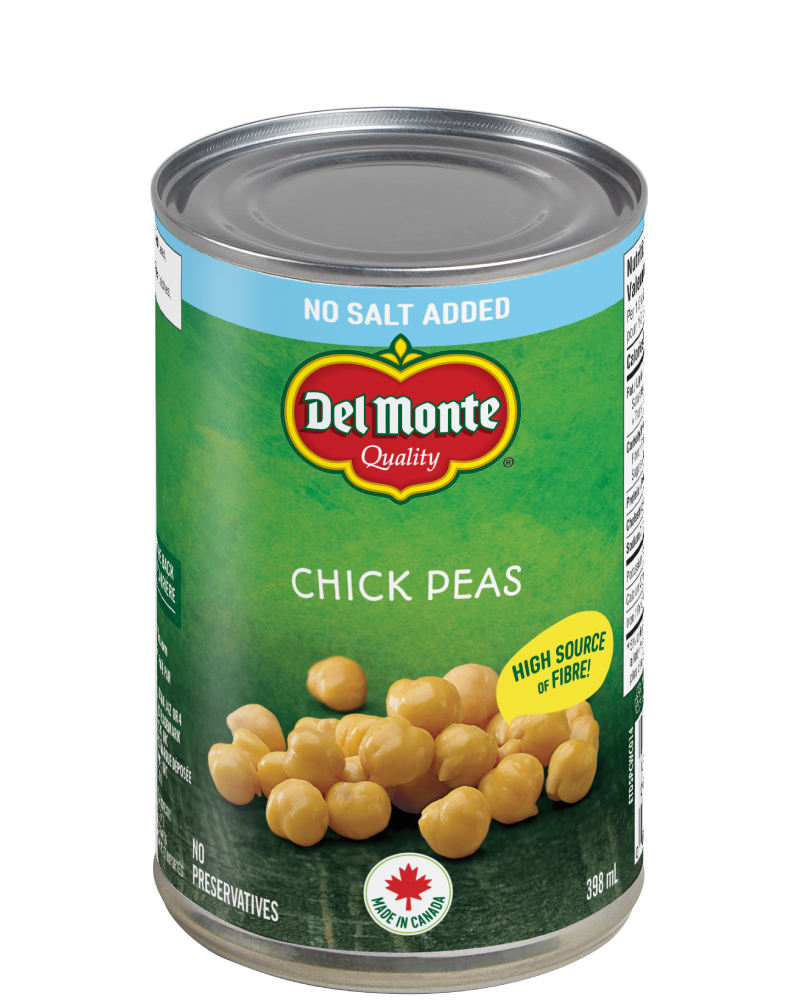 Ingredients
2 tbsp (30 ml) olive oil
1 onion, diced
1 tbsp (15 ml) grated fresh ginger
1⁄4 cup (60 ml) Thai Kitchen red curry paste or other
2 cans (12 x 400 ml) coconut milk
2-3 cups  (250-750 ml) sodium-reduced chicken (or vegetable) broth
2-3 tbsp (30-45 ml) peanut butter
1 can (540 ml) Del Monte chickpea , rinsed and drained
2 cups (500 ml) of baby spinach
8 ounces (240 g) of Pad Thai style rice noodles
1⁄4 cup (60 ml) Thai Basil or fresh basil chopped
Lime juice
Crushed roasted peanuts
Preparation
In a large saucepan over medium heat, cook olive oil with diced onion, ginger and red curry paste. Cook for about 2 minutes.
Stir in coconut milk, broth, peanut butter and chickpeas, mix well and simmer over medium heat for 5 to 8 minutes.
Stir in spinach and basil.
Meanwhile, cook noodles according to package directions.
Divide noodles* among bowls and ladle soup
*In order to help the distribution of the noodles we advise you to cut them slightly.
Squeeze the equivalent of a lime wedge into each bowl and garnish with crushed peanuts.