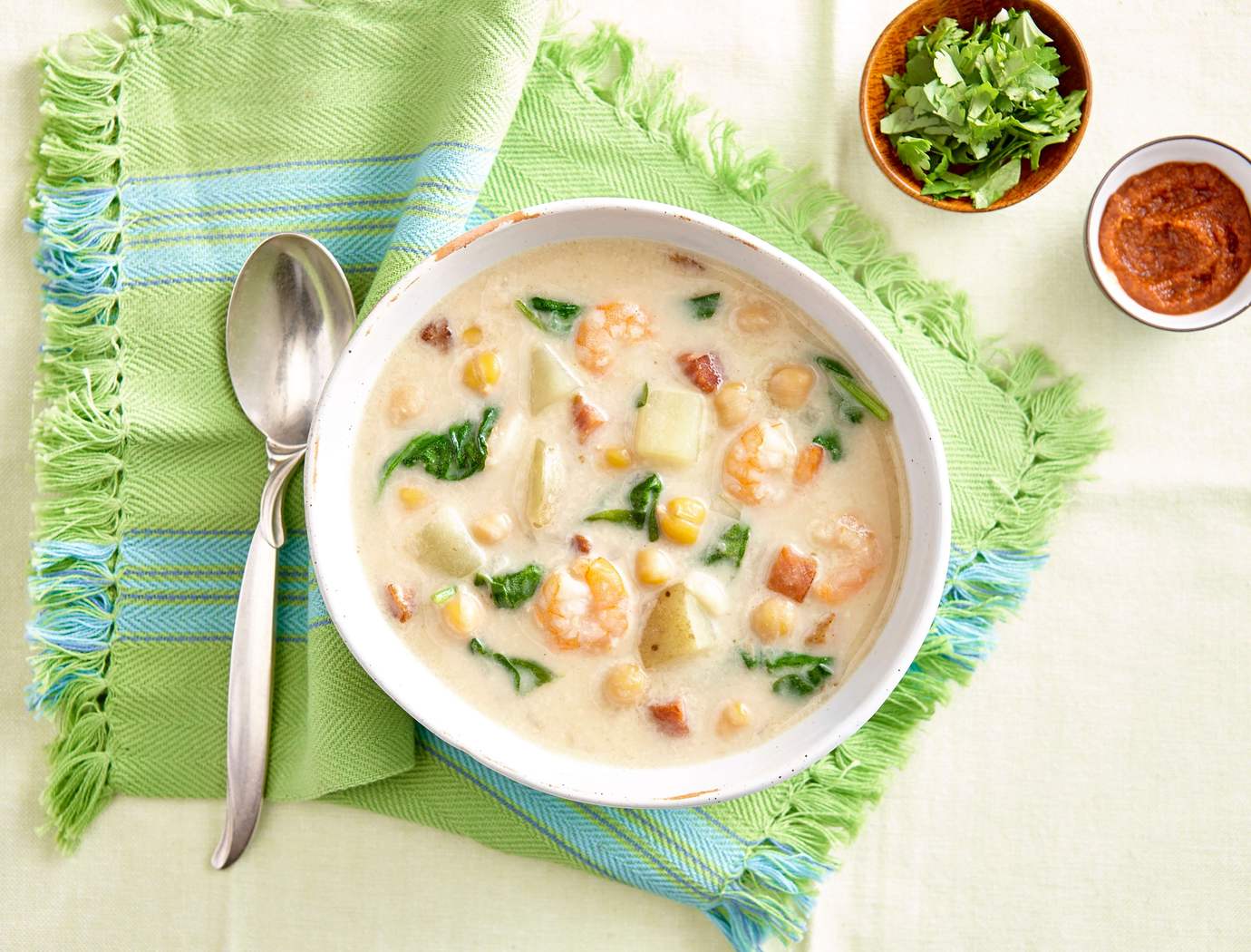 Chickpea chowder with shrimp and chorizo
This is the perfect soup for those days when we need comfort. You will fall under its charm!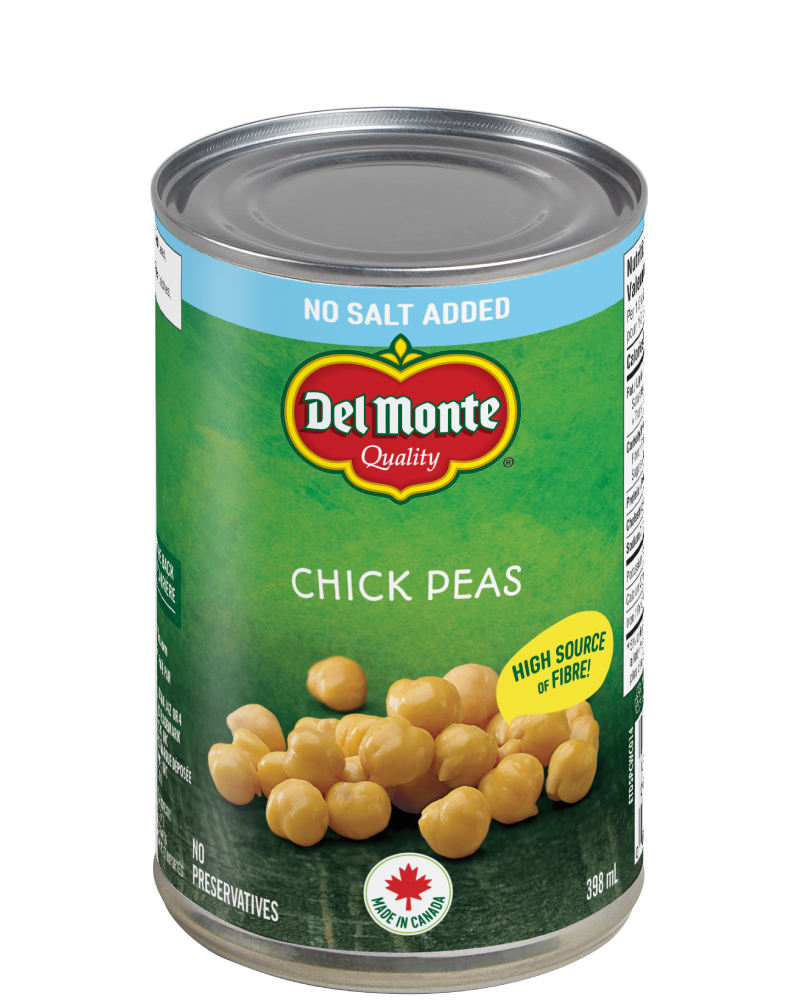 Ingredients
3/4 c (180 ml) pancetta, chopped
1 onion, chopped
2 cloves garlic, chopped
2 c (1.5 l) potatoes, peeled and chopped
4 c (250 ml) vegetable, seafood or chicken stock
1 can 14 oz (398 ml) Del Monte chick peas
1 tsp (5 ml) ground cinnamon
2/3 lb (300 g) small shrimp, peeled
4 c (1 litre) fresh or frozen spinach
2 tbsp (30 ml) sour cream
1 tbsp (15 ml) harissa
2 tbsp (30 ml) freshly chopped cilantro
Preparation
In a saucepan over medium heat, cook the chopped pancetta for 5 minutes.
Add onion and garlic and cook 2 more minutes.
Add the chopped potato, stock, chickpeas and cumin.
Simmer covered for 15 minutes.
Add shrimp and spinach and continue cooking for about 3 minutes.
Adjust seasoning, if necessary.
Serve soup as a meal garnished with sour cream, harissa and cilantro.