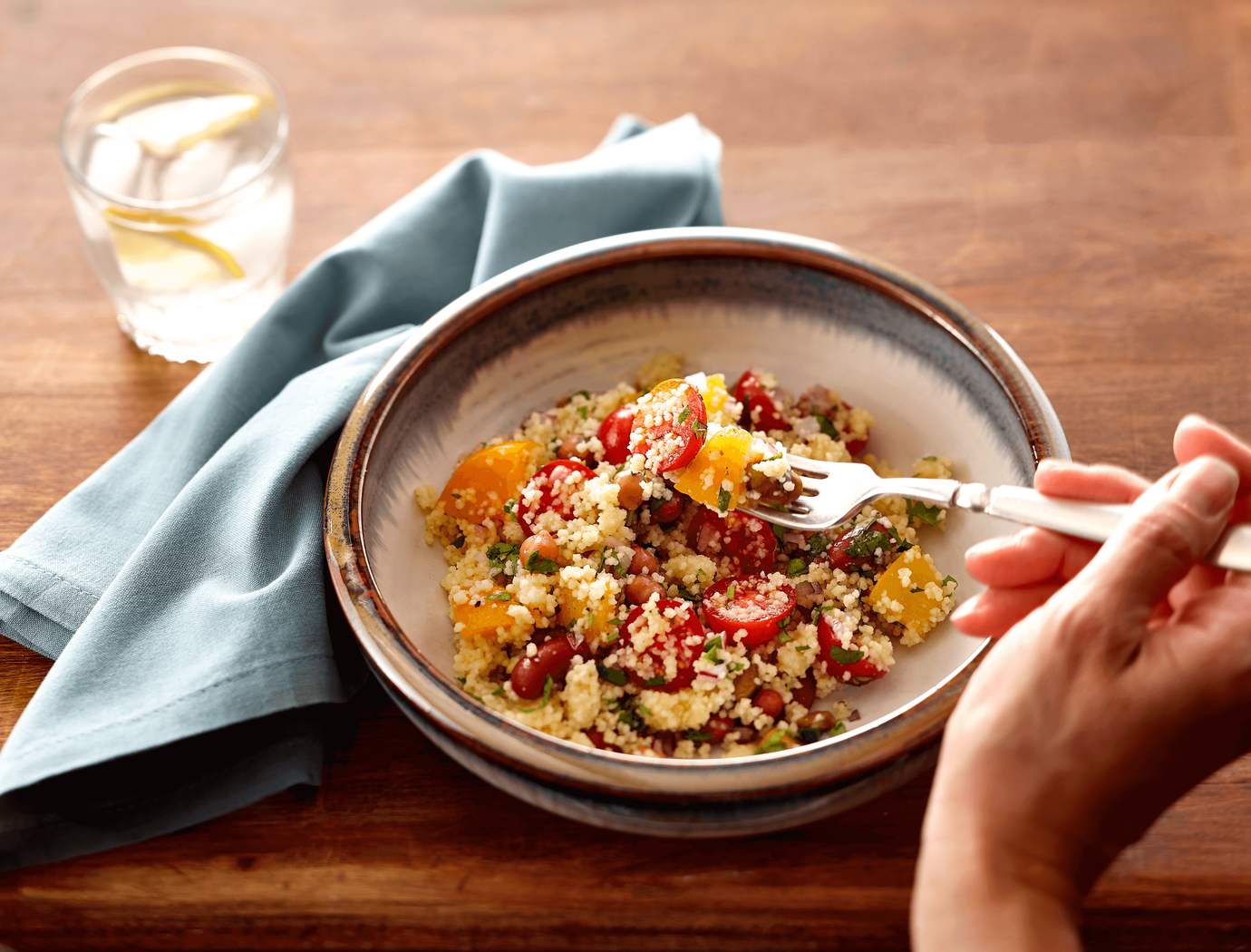 Peach and chickpea couscous salad
Une recette de salade de couscous aux pêches et pois chiches qui plaira aux petits et grands!
Ingredients
1 ½ c (375 ml) couscous
1 can 14 oz (398 ml) Del Monte peach halves
1/3 c (80 ml) lemon juice
3 tbsp (45 ml) olive oil
Salt and freshly ground pepper
1 can 14 oz (398 ml) Bonduelle chickpeas or mixed beans
1/2 c (125 ml) parsley, fresh chopped
3 tbsp (45 ml) chives, freshly chopped
1 ½ c (375 ml) cherry tomatoes, halved
1/4 c (60 ml) red onions, finely chopped
Preparation
Place couscous into a bowl.
Bring 1 ½ cups (375 ml) of water to a boil, pour over the couscous, cover and let soften for 5 minutes.
Fluff the couscous with a fork and let cool.
Meanwhile in a large bowl, add the peach juice, lemon juice and olive oil. Season generously.
Add chickpeas, parsley, mint, cherry tomatoes and red onion.
Dice the peaches and toss into the salad.
Add the cooled couscous, stir and correct the seasoning.