Mexican corn salad (esquites)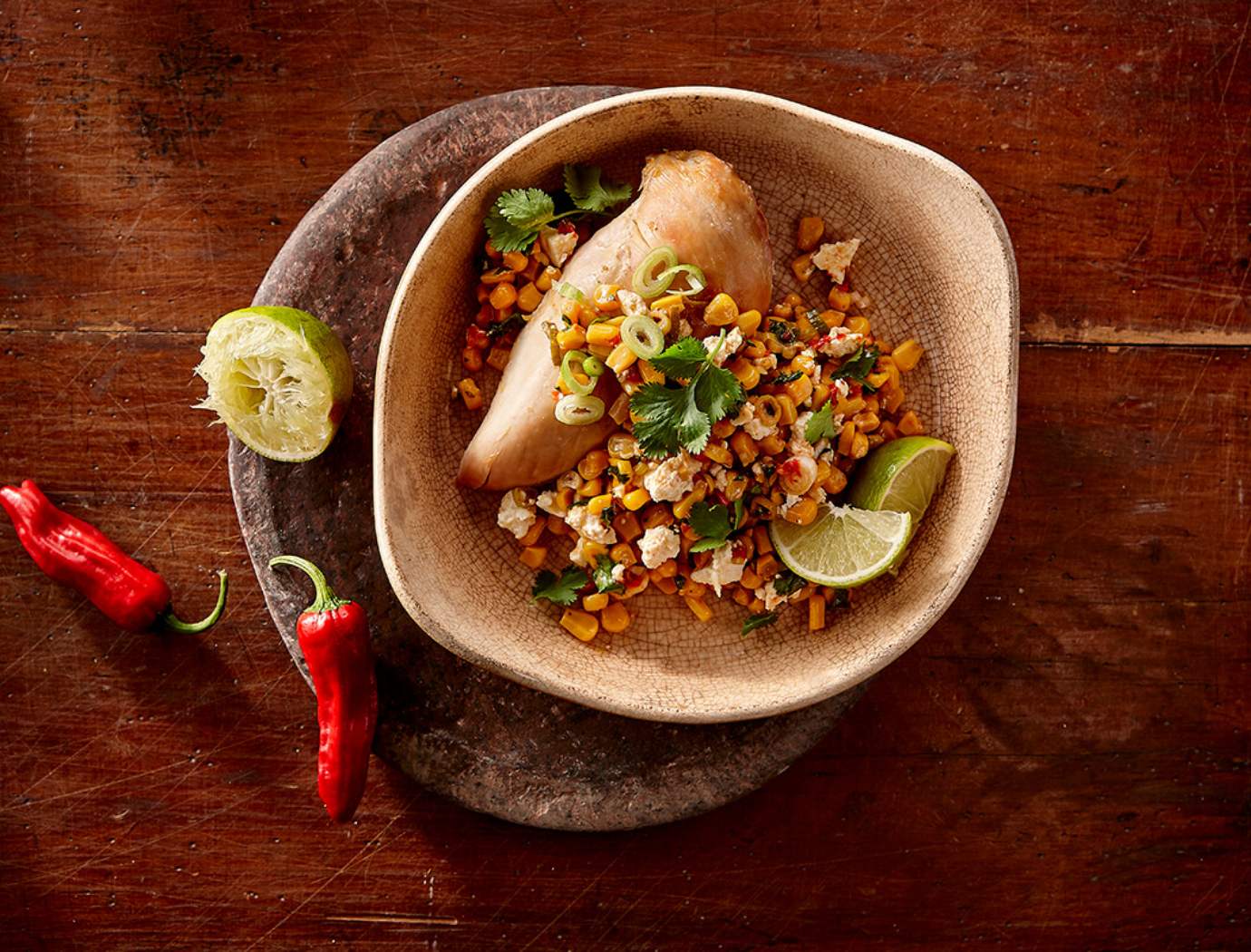 Mexican corn salad (esquites)


4

10 min

7 min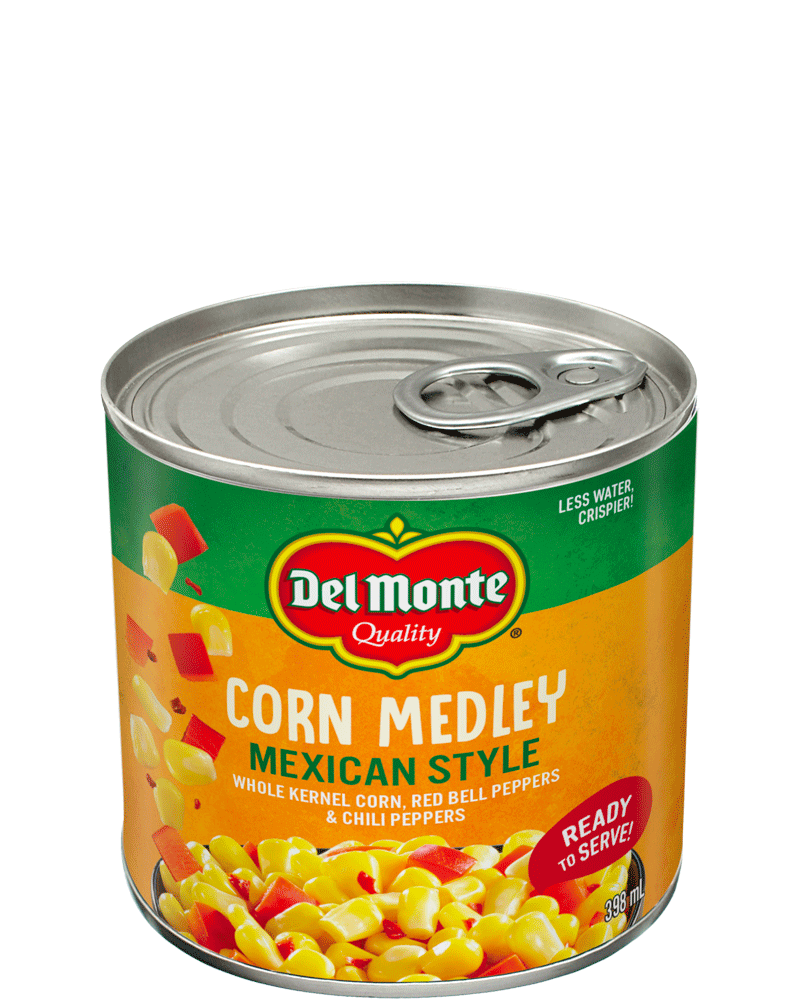 Ingredients
2 cans Del Monte Mexican style corn medley
2 tsp (10 ml) olive oil
2 tsp (10 ml) butter
1 clove garlic, minced
2 tbsp (30 ml) mayonnaise
2 tbsp (30 ml) lime juice
1/4 c (60 ml) freshly chopped cilantro
1/2 tsp (2 ml) chili powder
2 green onions, chopped
1/3 c (80 ml) cotija or crumbled feta
Salt
Preparation
Open the cans of corn and drain excess liquid.
In a pan, heat oil on medium-high and melt butter. Add corn and brown for 5 minutes, stirring occasionally.
Add garlic, stir and remove from heat.
In a bowl, mix mayonnaise with remaining ingredients.
Add corn, stir and serve as a side.