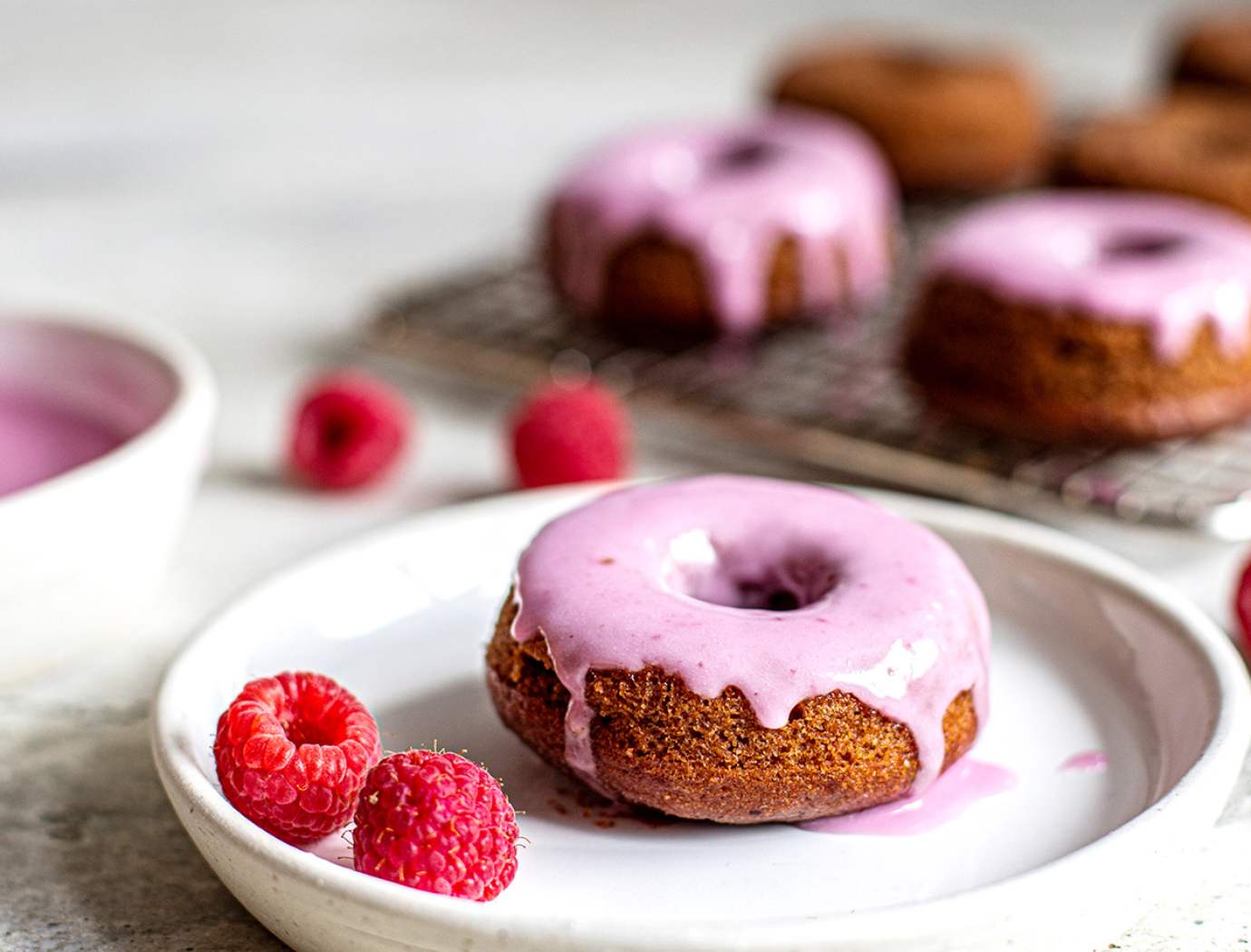 Red Velvet Raspberry and Beetroot Donut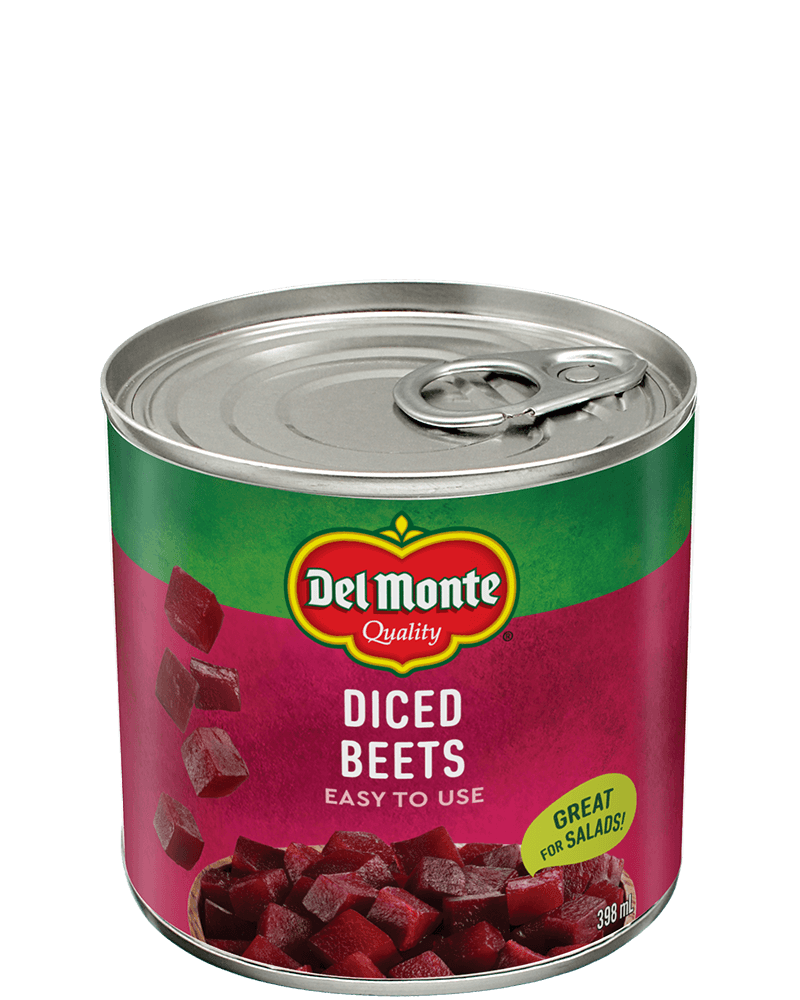 Ingredients
1 ¼ cup of Flour (170g)
¾ cup of cane sugar (150g)
½ teaspoon of baking soda
a pinch of salt
½ cup of milk
a tablespoon of vanilla extract
a big egg
½ cup canola oil
½ cup Del Monte diced beetroot
½ cup of fresh or frozen raspberries
Icing:
3 cups of icing sugar
3 tablespoons of milk
a teaspoon of vanilla extract
a tablespoon of beet juice (from the tin can)

Preparation
Preheat the oven to 350 ° F.
Grease a donut pan (12 units).
In a large bowl, combine the flour, sugar, baking soda and salt.
Blend the beetroot and raspberries together until smooth.
In a second bowl, combine the milk, vanilla, egg, oil, beetroot and raspberry puree.
Add the wet ingredients to the dry ingredients without over-mixing.
Pour the preparation into a pastry bag or ziplock bag with the corner cut and fill 2/4 of each donut pan.
Bake for 15 minutes. Let cool completely before icing.
Combine all the frosting ingredients in a bowl.
Pour in the glaze, dip each donut in the mixture and let set.