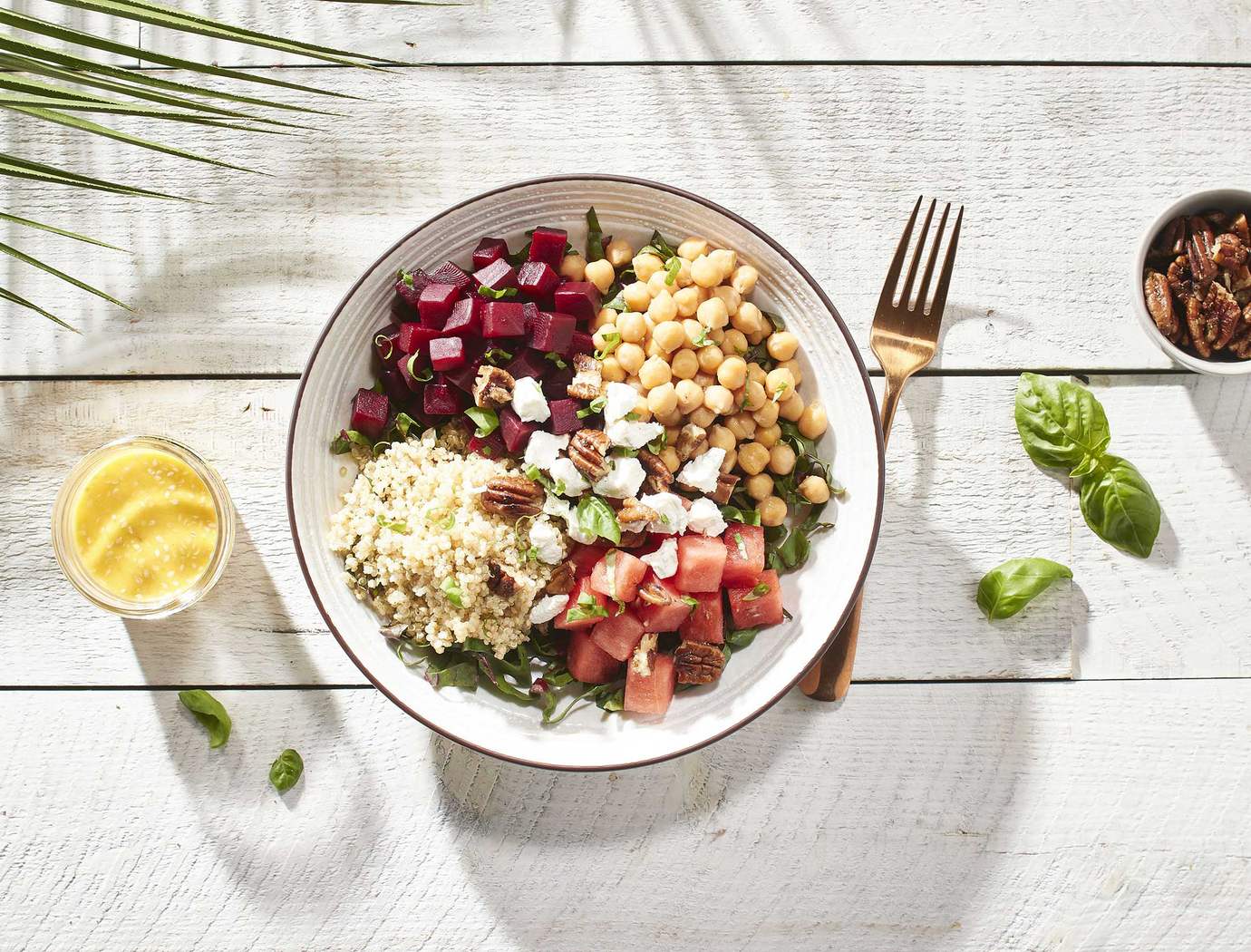 Chickpeas and beets veggie bowl with watermelon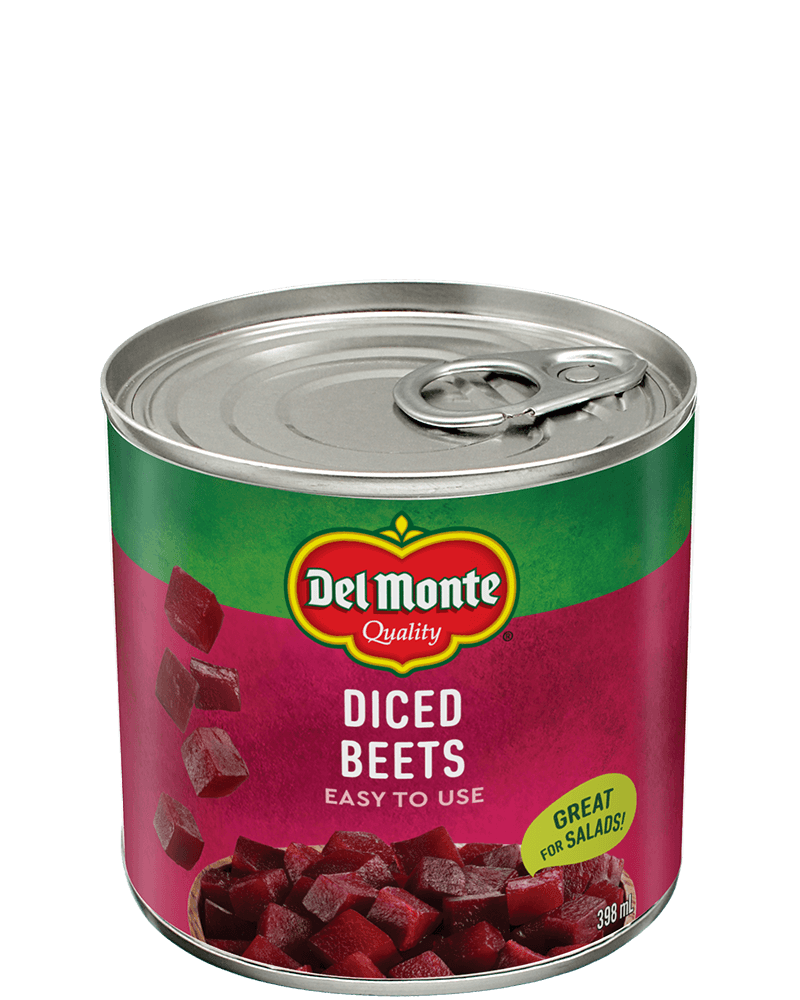 Ingredients
Roasted pecans:
5 ml (1 tsp) canola oil
80 ml (1/3 cup) pecans in halves or pieces
1 pinch of ground cumin
1 pinch of ground cinnamon
Salt and pepper from the mill
Mandarin and miso dressings:
1 container of 190 ml (6 1/2 oz) Del Monte Mandarines
22 ml (1 1/2 tbsp) canola oil
10 ml (2 tsp) rice vinegar
10 ml (2 tsp) miso
7 ml (1/2 tbsp) Dijon mustard
5 ml (1 tsp) roasted seame oil
750 ml (3 cups) minced Swiss chard leaves
2 cans of 106 ml (3.5 oz) Bonduelle Chickpeas
1 can of 398 ml (14 oz) Del Monte Diced Beets
2 cans of 106 ml (3.5 oz) Bonduelle Quinoa
250 ml (1 cup) watermelon, diced
30 ml (2 tbsp) minced fresh basil
To taste, crumbled goat cheese
Preparation
In a small pan, over medium heat, heat the canola oil and roast the pecans with spices, salt and pepper for 10 minutes or until golden brown.
In a small blender, grind the tangerines with all the ingredients of the dressing.
In 4 bowls, divide the Swiss chard and drizzle with vinaigrette.
Garnish by placing the ingredients next to each other and alternating colors; quinoa, beets, chickpeas, watermelons.
Add the basil, pecans and goat cheese. Taste.