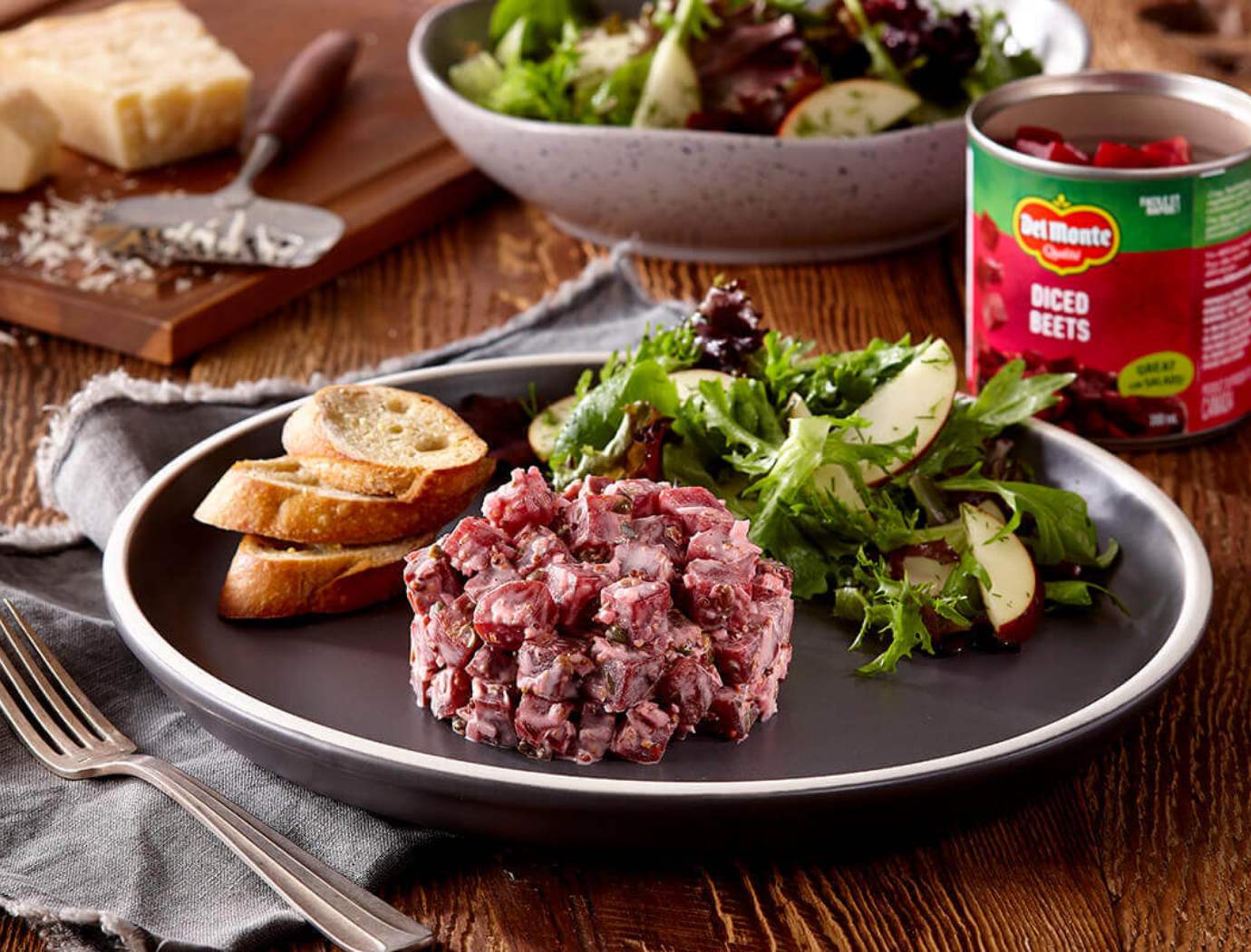 Parmesan beet tartar with apple and dill salad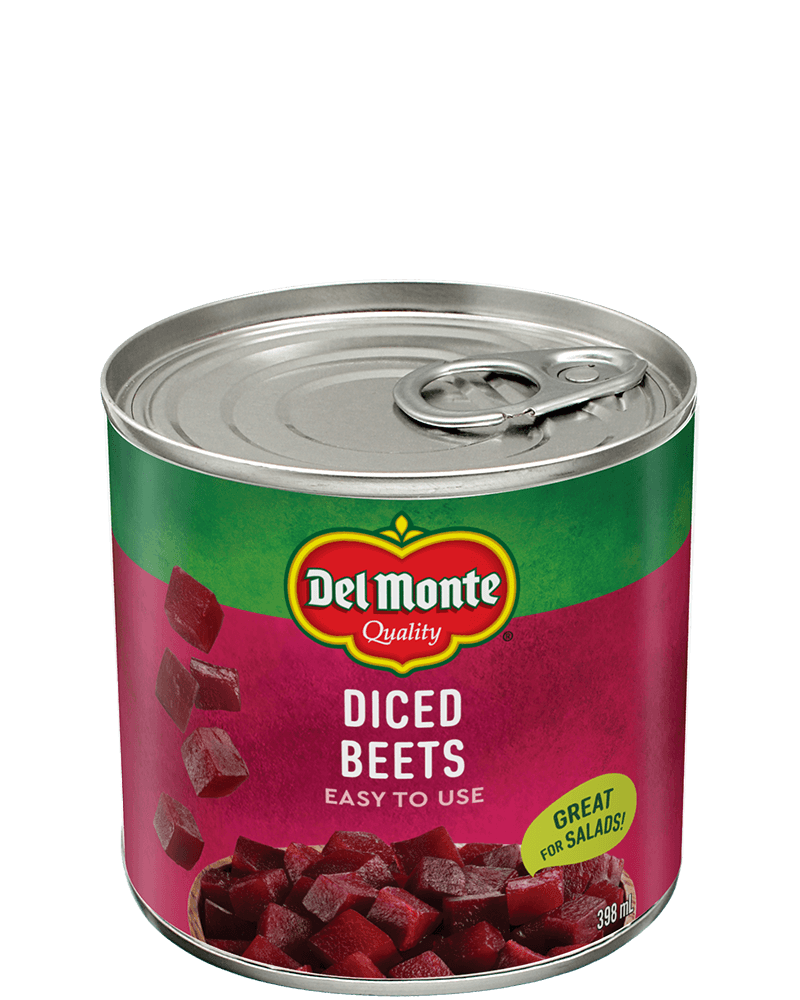 Ingredients
1/2 baguette
2 tbsp (30 ml) olive oil
1 clove garlic, chopped
Salt and freshly ground pepper
2 cans Del Monte diced beets
1 French shallot, finely chopped
1 tbsp (15 ml) whole grain mustard
1 ½ tbsp (22 ml) capers, coarsely chopped
2 tbsp (30 ml) mayonnaise
1/4 c (60 ml) grated parmesan
4 c (1 l) spring mix lettuce
1 apple, finely sliced
1 tbsp (15 ml) olive oil
1 tbsp (15 ml) lemon juice
2 tbsp (30 ml) freshly chopped dill
Preparation
Preheat the oven to 425 oF (210 oC).
Slice the baguette and place on baking sheet.
In a small bowl, mix together oil with garlic and microwave for 20 to 30 seconds. Baste baguette slices. Season with salt and pepper to taste.
Bake for 7 to 10 minutes or until the bread is golden and crispy. Remove from the oven and cool on a grill rack.
Open the cans of beets and drain excess liquid.
In a bowl, mix shallots with mustard, capers, mayonnaise and parmesan.
Add beets and season with pepper to taste. Set aside.
In another bowl, mix lettuce with apple slices, oil, lemon juice and dill.
Toss and season to taste.
Dress in plates using a round cookie cutter or 3" (7.5 cm) ramekin to mould the tartar.
Serve with salad and baguette croutons.