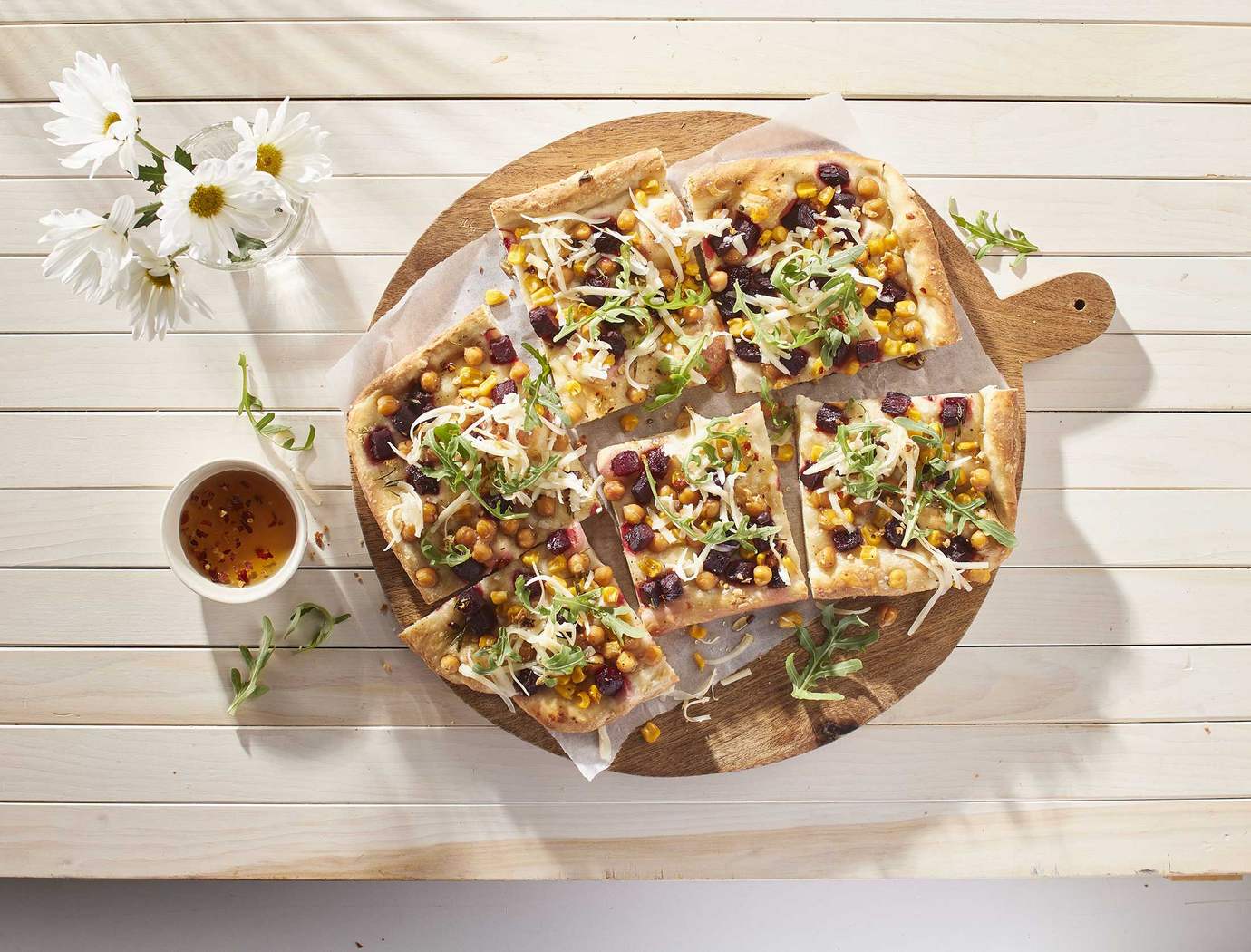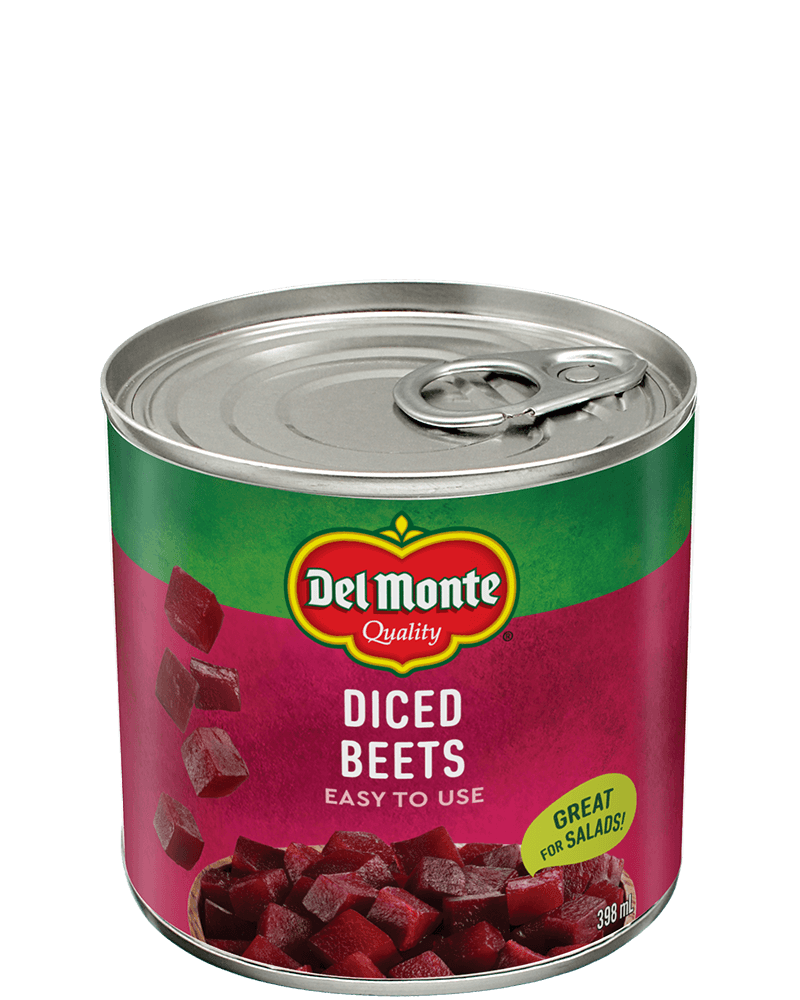 Ingredients
Spicy honey:
30 ml (2 tbsp) honey
1 ml (1/4 tsp) hot pepper flakes
450 g (1 lb) pizza dough at room temperature
15 ml (1 tbsp) olive oil
1-2 cloves garlic, chopped
15 ml (1 tbsp) fresh rosemary stripped or chopped
1 can of 398 ml (14 oz) Del Monte Diced Beets
1 can of 106 ml (3.5 oz) Bonduelle Corn
1 can of 106 ml (3.5 oz) Bonduelle Chickpeas
Salt and pepper from the mill
90 g (3 oz) aged or strong cheddar in petals or grated
375 ml (1 1/2 cup) arugula
Preparation
In a small bowl, combine the honey and the flakes of hot peppers.
On the floured worktop, lower the dough with a rolling pin and transfer a lasagna mold to oil or stretch by hand.
Cover with a clean cloth and swell in a place away from drafts (microwave oven, oven off or warm, etc.) for about 30 minutes.
Open the beets can, place the lid on the beets and turn the can to remove the excess liquid. Same thing with corn and chickpeas.
Preheat oven to 450oF (230oC).
Brush the dough with the oil, add the garlic and rosemary.
Push the diced beets into the dough. Add the corn kernels and chickpeas Season with salt and pepper from the mill.
Bake in the center of the oven for 20 to 25 minutes or until the dough is golden brown and returns to shape after a slight pressure of the fingertips.
Serve hot or cold and garnish with strong cheddar, arugula and spicy honey.