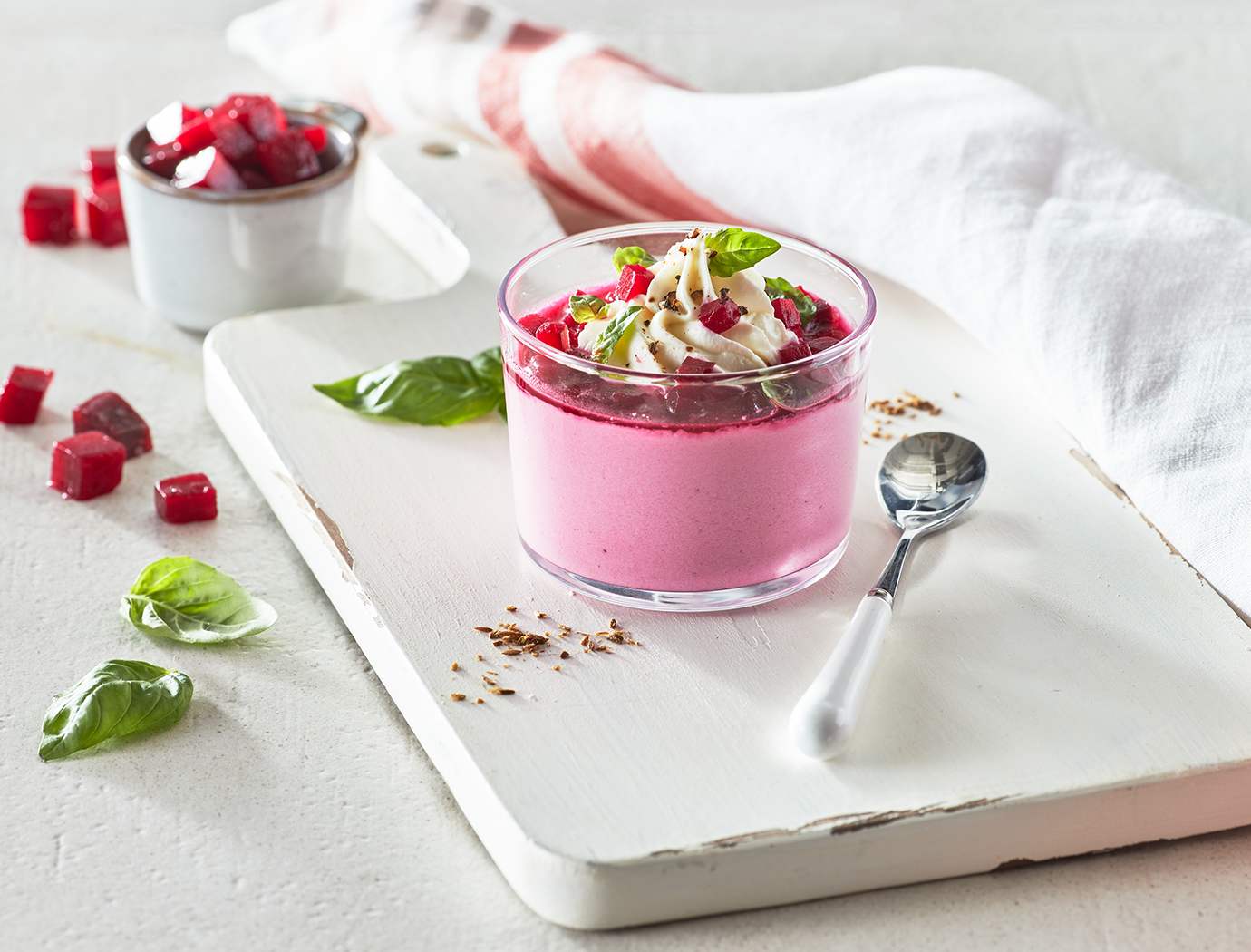 Beet and goat's cheese panna cotta
Here is a new recipe developed by one of our employees, Sandra Levesque, Food Services Account Manager, featuring our Del Monte diced beets. Discover her tasty Beet and goat's cheese panna cotta recipe, a starter that is creamy, colorful and slightly seasoned.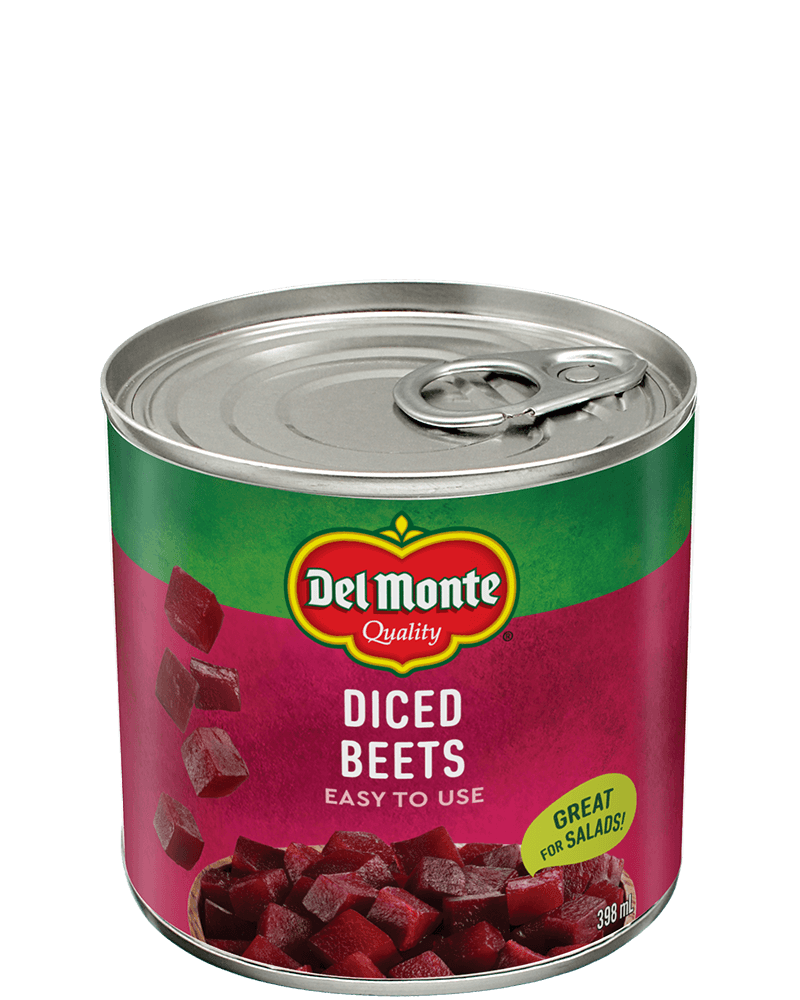 Ingredients
Beet puree

1 Del Monte can 398 ml diced Beets

1 clove of garlic

45 g onion

1.25 ml (1/4 tsp) cumin

Salt and pepper, to taste


Buttermilk

437.5 ml (1 3/4 cup) 3.25% milk

2 lemons (juice)

Gelatin and cream

1 sachet of gelatin (Knox)

10 ml (2 tbsp) cold water

375 ml (1 ½ cup) cream


Dressing

1 Del Monte can 398 ml diced Beets

83.3 ml (1/3 cup) beet juice

1 orange (juice)

62.5 ml (1/4 cup) red wine vinegar

83.3 ml (1/3 cup) canola oil

15 ml (1 tbsp) blood orange flavored oil

5 ml (1 tsp) rice vinegar

15 ml (1 tbsp) Mirin sauce

15 ml (1 tbsp) maple syrup


Topping

140 g goat cheese or cream cheese

50 g sour cream

60 ml (4 tbsp) 35% cooking cream

Fresh basil

Pepper, to taste
Preparation
1. Saute the onions, garlic and cumin. Add the beet can and its juice, season, then, put in puree.

2. To make buttermilk, combine milk and lemon juice. Leave to rest for 10 minutes.

3. Prepare the gelatin and let it rest following the instructions written on the envelope.

4. Bring 1 ½ cups of cream to boiling point, do not boil. Mix the swollen gelatin well into the hot cream and stir until dissolved. Add the beet puree and mix well. Add the buttermilk and mix well. Add salt and pepper to taste. Fill the serving containers and cover with plastic wrap. Refrigerate for at least 6 hours.

5. Mix the vinaigrette and add the beets. Place in the refrigerator until assembly.

6. Mix goat cheese, sour cream and cream until smooth. Use a piping bag to garnish the serving containers with the cream mixture. Cut the basil leaves and use as a garnish. Enjoy!