Beet and bean veggie-meatballs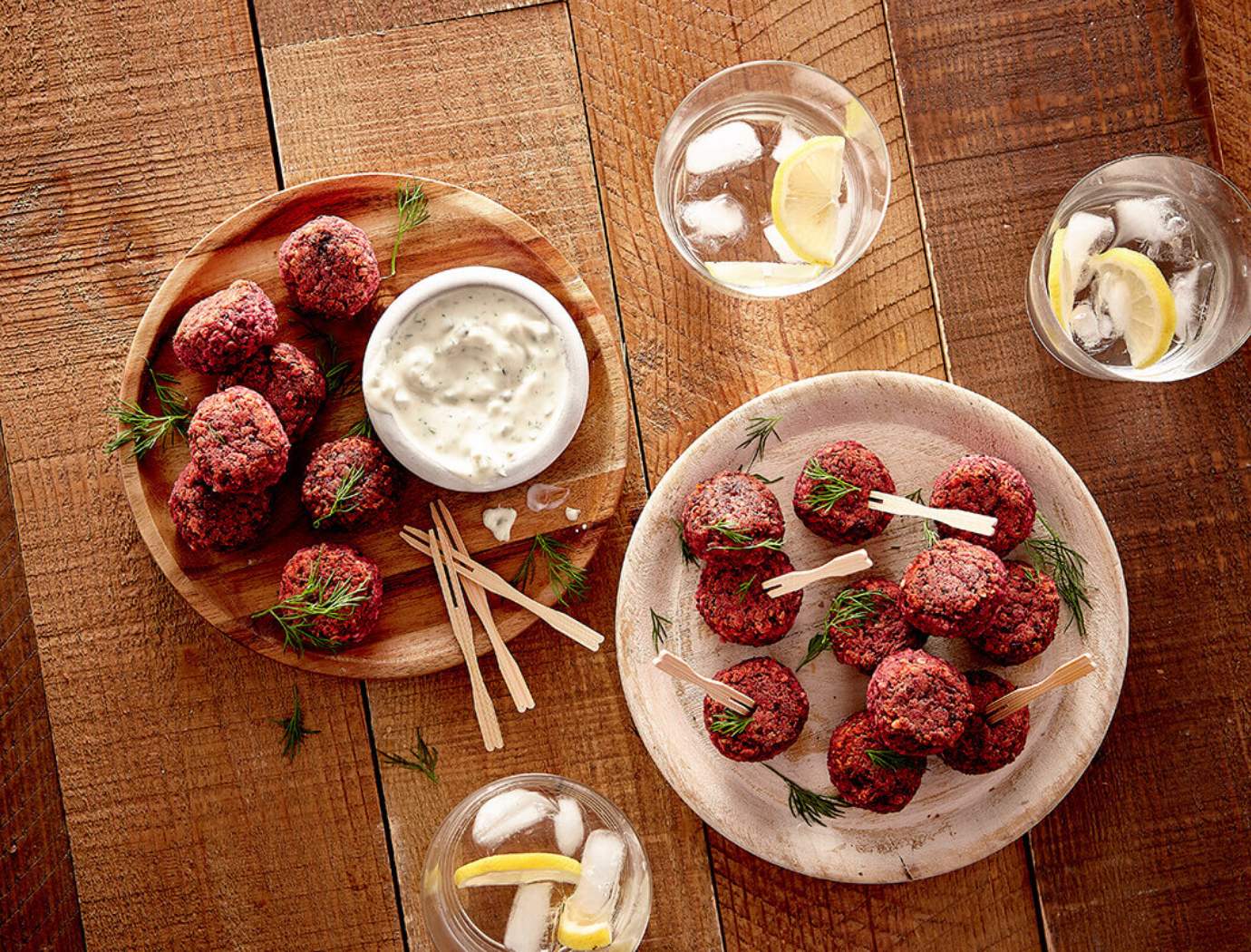 Beet and bean veggie-meatballs


4

20 min

20 min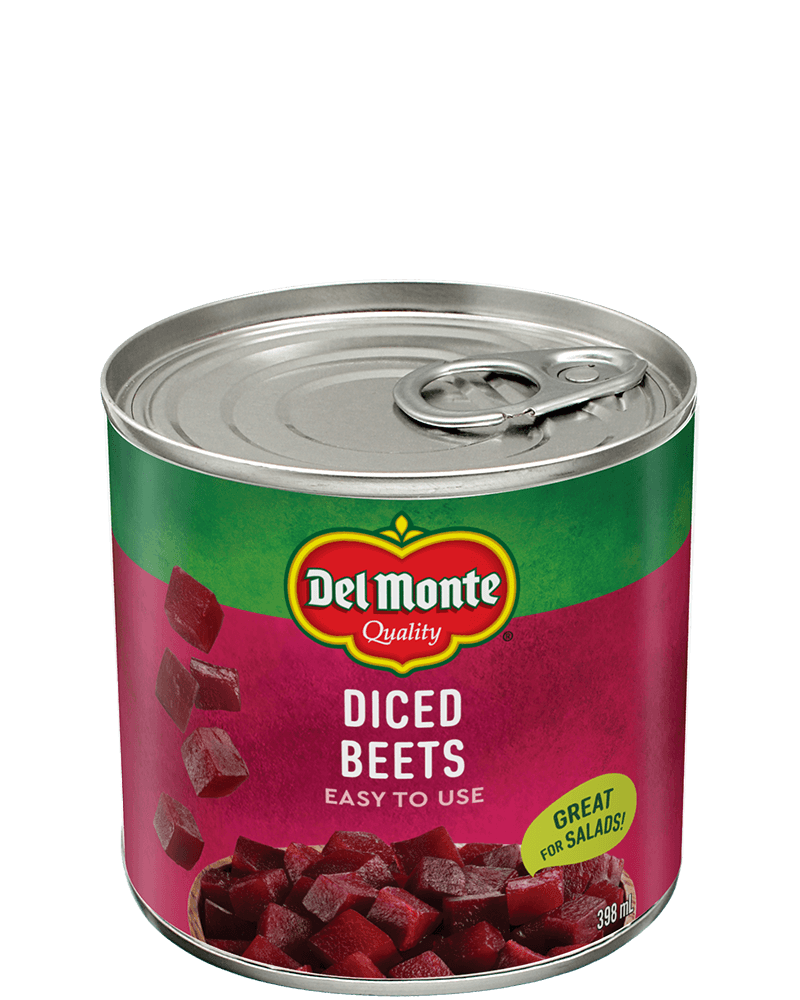 Ingredients
1 can Del Monte diced beets
1 can 14 oz (398 ml) Bonduelle red kidney beans
1 c (250 ml) quick-cooking oats
1 tbsp (15 ml) steak spice
oil for cooking
1/2 c (125 ml) firm plain yoghurt
2 tbsp (30 ml) relish
2 tsp (10 ml) Dijon mustard
1 tsp (5 ml) freshly chopped dill
Salt and freshly ground pepper
Preparation
Open the can of beets and drain excess liquid.
Preheat the oven to 425 oF (210 oC).
In a food processor, process the beets with the red kidney beans.
Transfer to a bowl, add oats and steak spice. Let sit for at least 30 minutes so the oats can absorb the liquid.
Brush a baking sheet with a little oil.
Form meatballs and put them on the baking sheet. Baste each meatball with a little oil.
Bake for 10 minutes. Turn and bake for another 10 minutes.
While they're cooking, in a bowl, mix together yoghurt, relish, mustard and dill. Season to taste and chill.
Serve meatballs hot with sauce as an appetizer or as a meal with seasonal veggies.