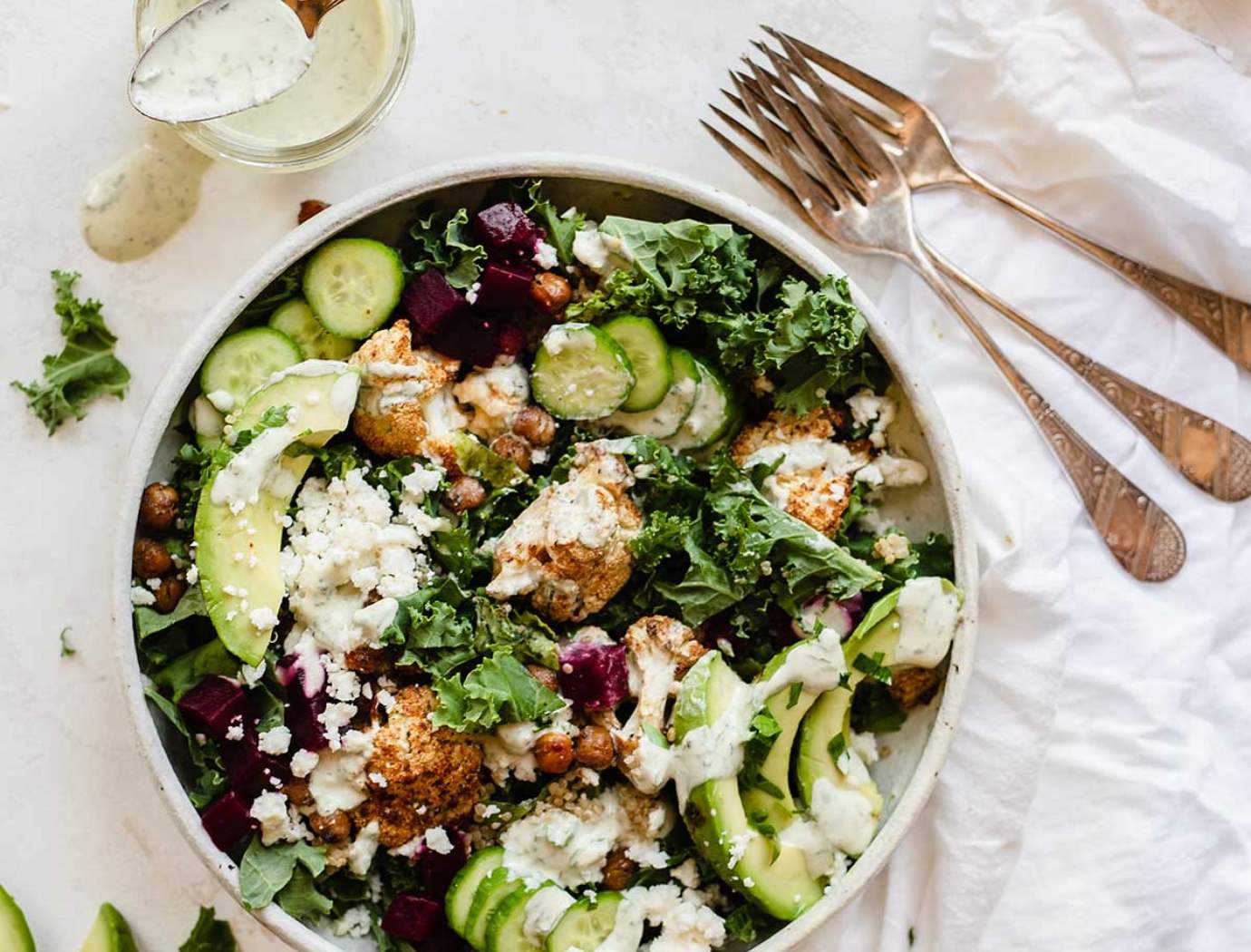 Roasted Cauliflower, Chickpea, Beet & Quinoa Salad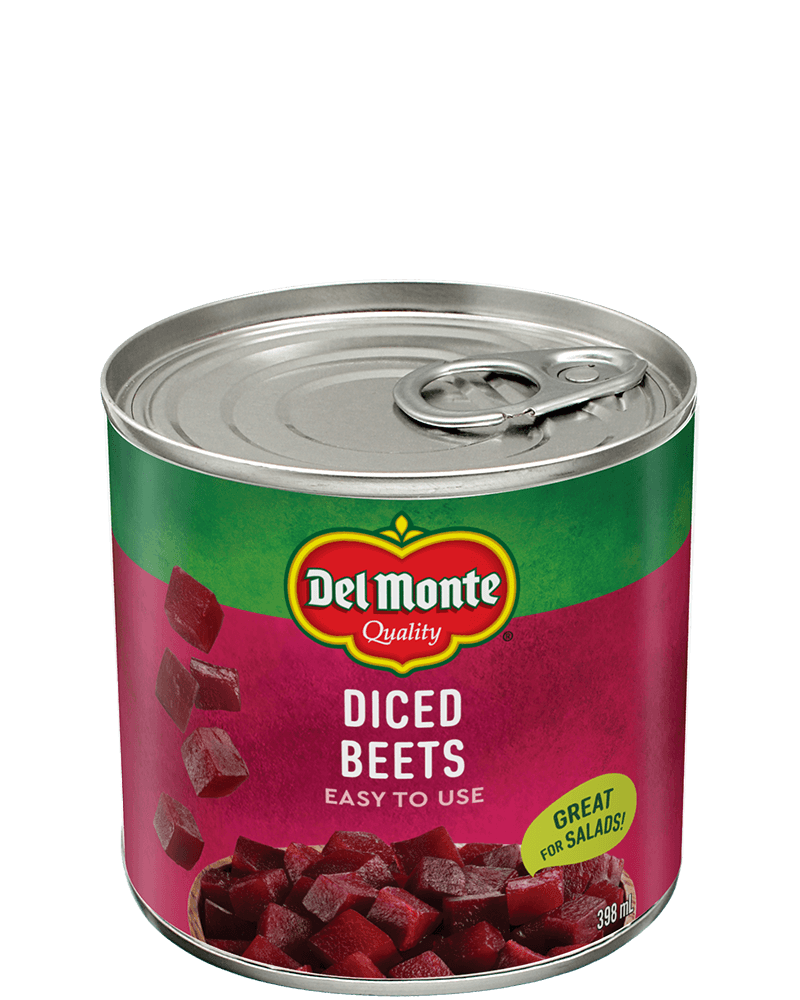 Ingredients
For the Salad:
1-398 mL can @delmontecanada Diced Beets
2 mini cans @bonduellecanada Quinoa
2 mini cans @bonduellecanada Chickpeas
3 cups chopped kale
1 head cauliflower, cut into florets
2 mini cucumbers, thinly cut
1 avocado
2 tsp cumin
1 ½ tsp each of paprika, chipotle powder, garlic powder, za'atar, sumac
Sea salt & black pepper
Olive oil

For the dressing:
2 tbsp. tahini
3 tbsp. olive oil
1/3 cup Greek yogurt
juice of 1 lemon
1 handful each of cilantro, parsley, mint, chives
Sea salt & black pepper to taste
Water, as needed
Preparation
Preheat oven to 425°F.
Line 2 large baking sheets with parchment paper. Place cauliflower and chickpeas on separate baking sheets.
In a small mixing bowl, combine cumin, chipotle powder, paprika, garlic powder, za'atar, sumac, salt & black pepper.
Drizzle olive oil generously over cauliflower and chickpeas. Sprinkle with the seasoning and toss well to coat. Bake 20-25 minutes, or until cauliflower is tender.
In the meantime, add tahini, yogurt, lemon juice, herbs, salt & pepper to the bowl of a food processor. Process until smooth while drizzling in olive oil. Add water to reach desired consistency.
Assemble salad by layering kale, cauliflower & chickpeas, quinoa, diced beets, cucumbers, avocado, and feta cheese. Drizzle with dressing. Enjoy!