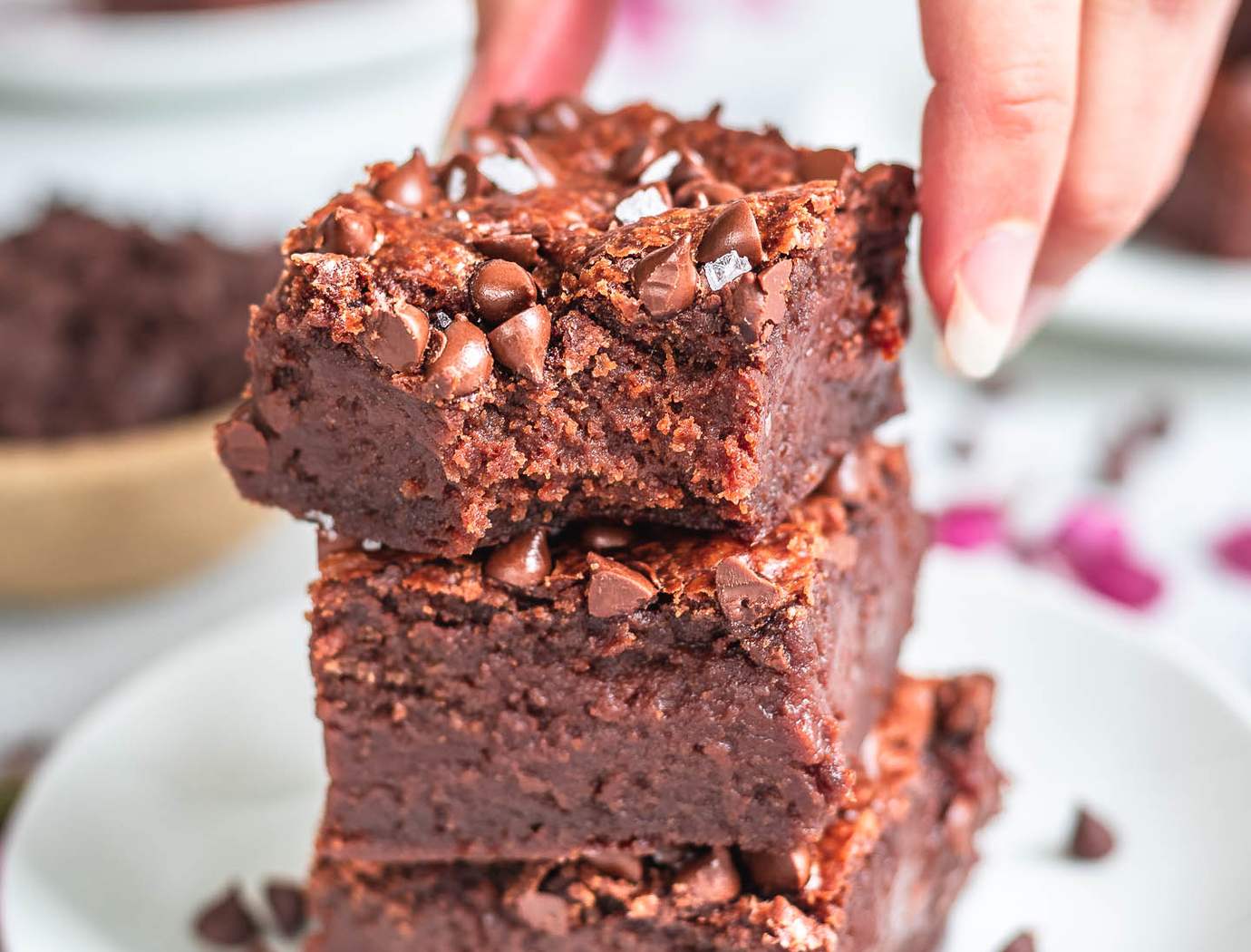 Beet Brownies
Brownies à la betterave! Il n'a jamais été aussi facile d'intégrer vos légumes dans cette superbe recette! Attendez-vous à des brownies tendres, moelleux et chocolatés.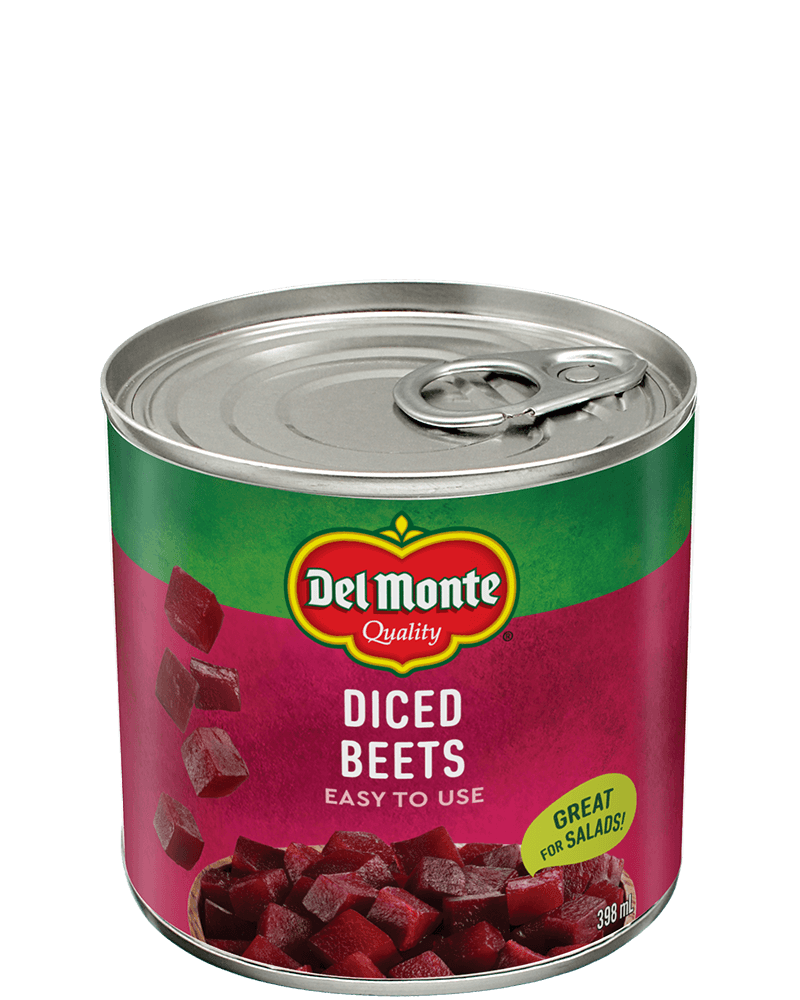 Ingredients
2 tbsp ground chia (or ground flax)
½ cup water
8 oz Del Monte canned beets, strained
2 sticks (1 cup) vegan butter
8 oz semi-sweet vegan chocolate chips, more for sprinkling
1 ¼ cup all purpose flour
1 ½ tsp baking powder
¼ tsp fine sea salt
1 tsp vanilla extract
1 cup cane sugar
Preparation
1. Preheat oven to 350F/180. Line a 8x8-inch square baking pan with parchment paper.
2. Make the flax eggs by combining the ground chia and water in a small bowl. Whisk together and let sit at least 10 minutes.
3. In a food processor (or blender), puree the canned beets until smooth, 2 minutes.
4. Melt the butter and chocolate in the microwave (in 30 second increments), whisk until smooth and combined. Set aside.
5. In a small mixing bowl, combine the flour, baking powder, and salt.
6. In a large mixing bowl beat the flax egg and sugar, on medium speed with a hand-mixer until fluffy and combined. Then add the vanilla, pureed beets and melted chocolate. Beat until smooth, 1 minute. Add the flour mixture, bit-by-bit, while mixing on medium speed until combined.
8. Pour the brownie batter into the baking pan and sprinkle with a handful of chocolate chips. Bake for 30-35 minutes, or until a toothpick inserted comes out clean. Let cool 10 minutes, then transfer to a wire rack to cool completely.