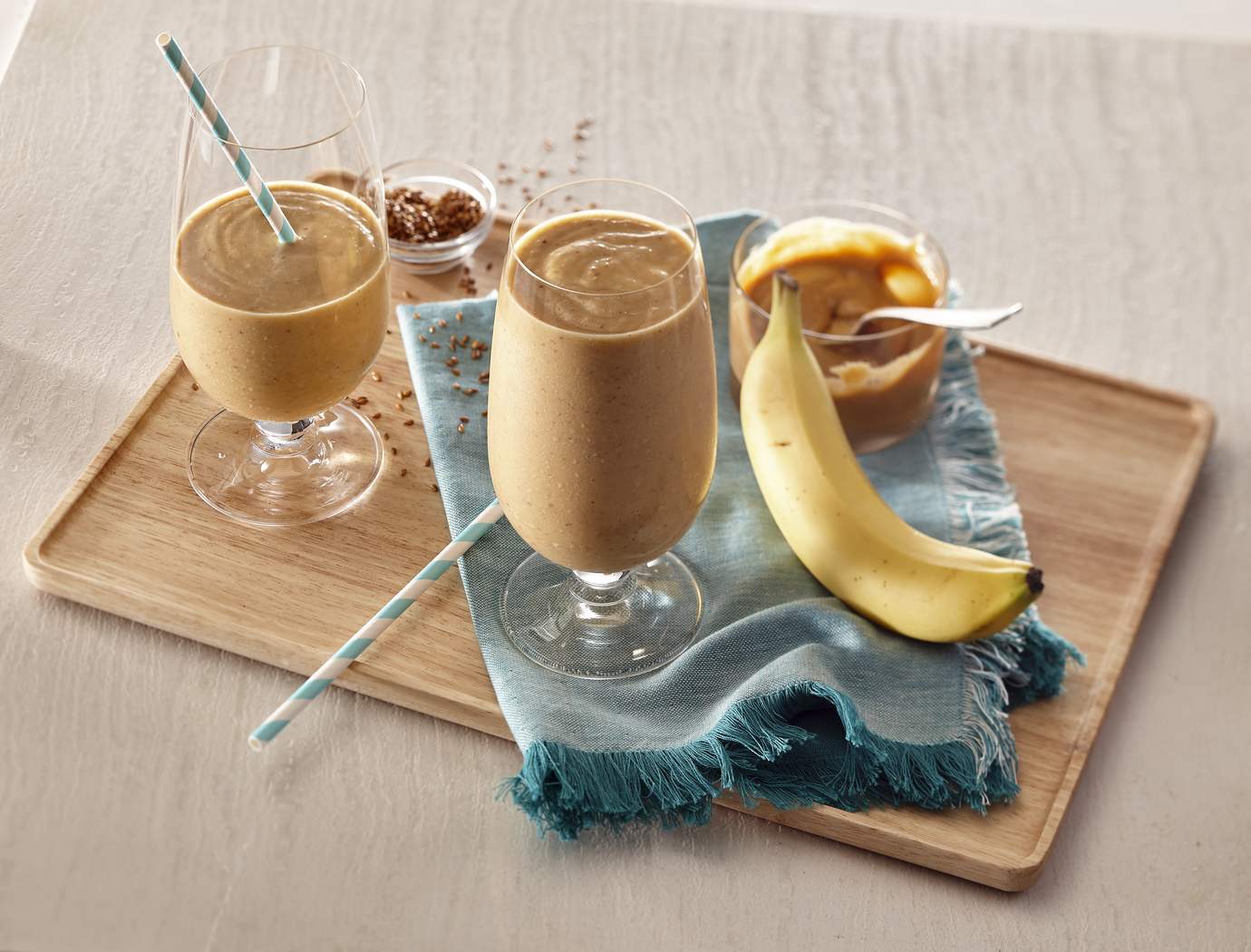 Banana and Peanut Smoothie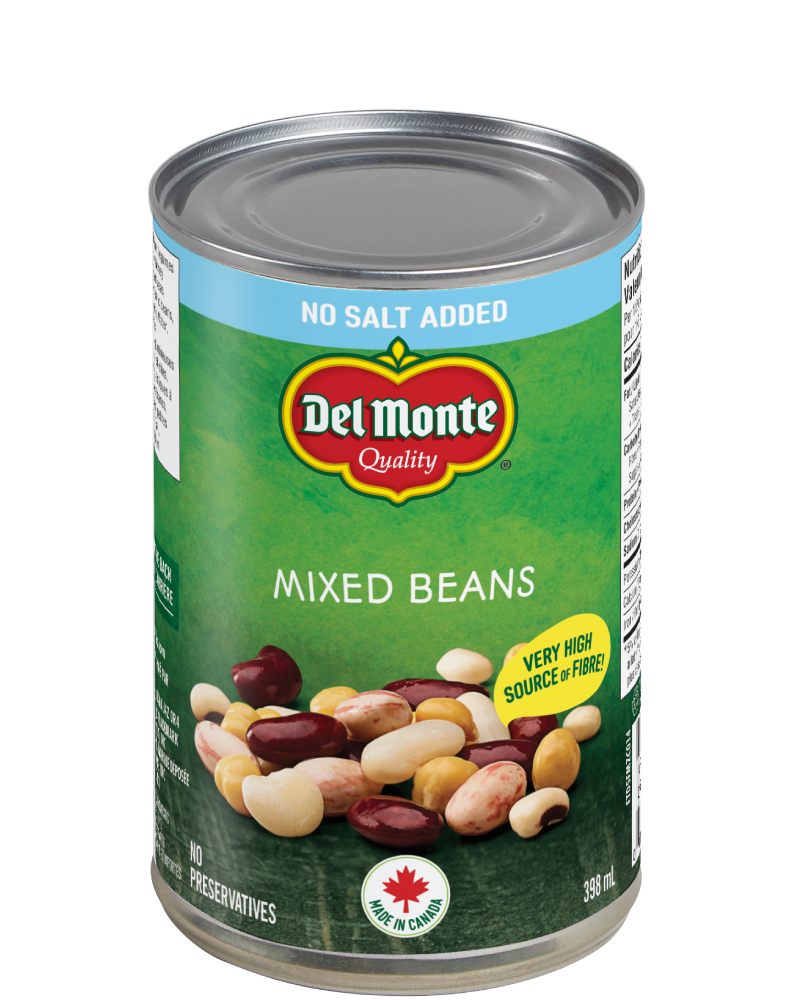 Ingredients
2 bananas, peeled
1 litre (4 cups) frozen tropical fruits (mangoes, pineapples, papayas, etc.)
1 can of 398 ml (14 oz.) Del Monte mixed Beans
20 mL (4 tsp.) roasted and ground flax seeds
30 mL (2 tablespoons) peanut butter or peanut butter powder
30 mL (2 tablespoons) maple syrup
500 ml (2 cups) plant based milk
Preparation
In blender container, combine all ingredients.

Close and activate for a smooth, creamy smoothie.

Pour into glasses and serve.
Note* :
Depending on the capacity of your blender, it may be necessary to divide the recipe in half and make it in 2 batches.
Suggestion :
For a chocolaty touch, add 30 to 45 ml (2 to 3 tablespoons) of cocoa.