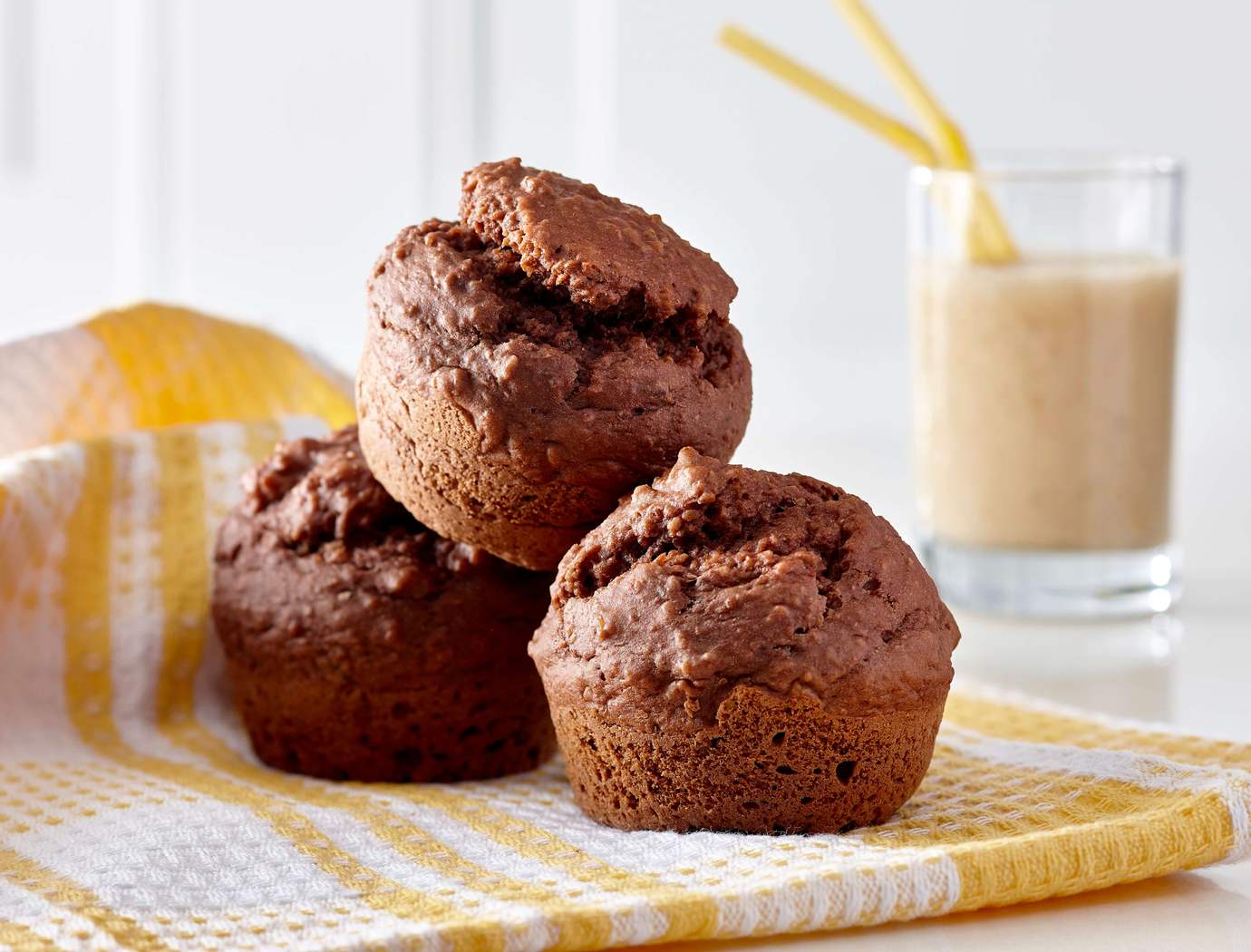 Banana cocoa muffins
We challenge you to find the secret ingredient... These muffins will convince kids and grownups who'll become your friends at snack time.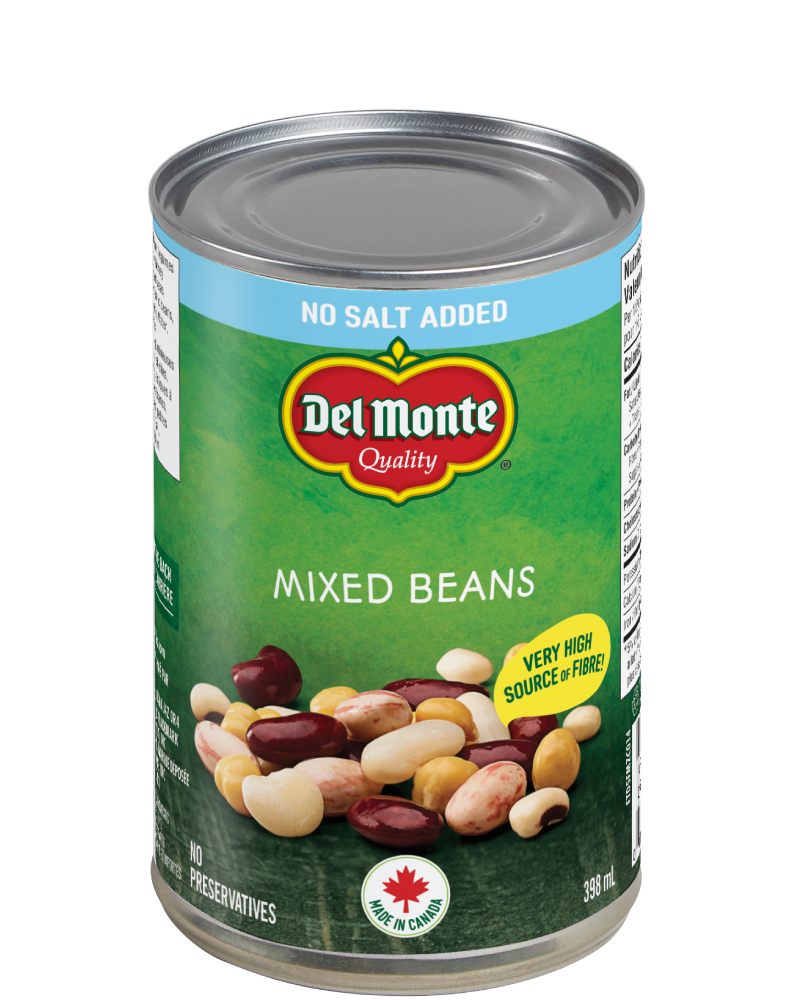 Ingredients
1 can 14 oz (398 ml) Del Monte mixed beans
2 1/2 c (625 ml) very ripe bananas, in chunks (about 3 large bananas)
1 c (250 ml) unbleached all-purpose flour
3/4 c (180 ml) whole wheat flour
1 c (250 ml) quick oats
3 tbsp (45 ml) cocoa
1/2 tbsp (7 ml) baking powder
1 tsp (5 ml) baking soda
1 pinch salt
2 eggs
1/4 c (60 ml) vegetable oil
2/3 c (160 ml) maple syrup or sugar
1/2 tsp (2 ml) vanilla extract
2 tbsp (30 ml) ground flax seed, optional
1/2 c (125 ml) chopped nuts, optional
Preparation
Preheat the oven to 350 °F (180 °C). Prepare a muffin tin with paper or silicone liners.
In a bowl, mix together all the dry ingredients.
Using a food processor, process beans with bananas.
Gradually add the eggs, oil, maple syrup and vanilla. Process until the mixture is smooth.
Add the dry ingredients or pour the wet ingredients into the dry. Mix just until mixture is smooth.
Pour into muffin tins.
Bake for 20 minutes or until muffins bounce back after being pressed gently with fingertips.
Unmould and let cool on a rack.
Store at room temperature for one or two days, then in the fridge or freezer.