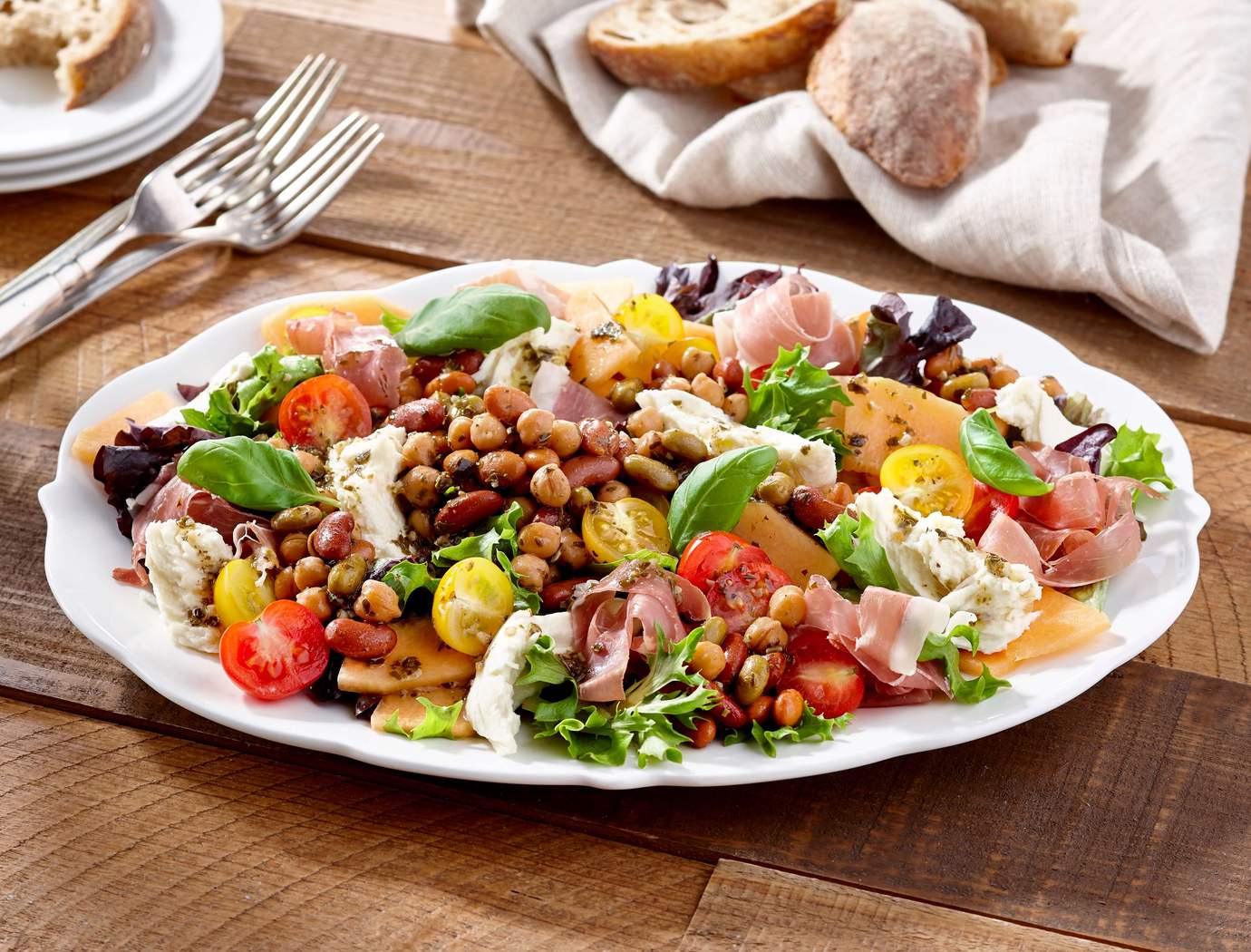 Prosciutto, melon and bean salad with pesto
Add a little sunshine to your table with this salad that can be whipped up in no time.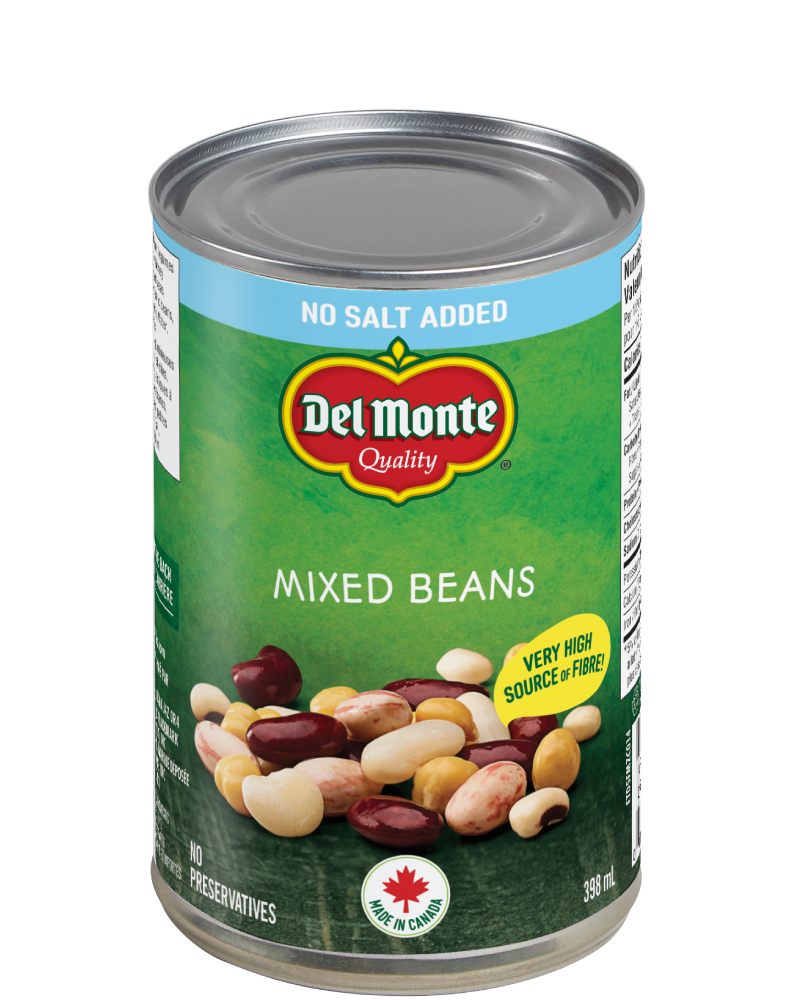 Ingredients
1 can 14 oz (398 ml) Del Monte mixed beans
2 tbsp (30 ml) basil pesto
2 tbsp (30 ml) olive oil
2 tbsp (30 ml) lemon juice
Salt and freshly ground pepper
4 c (1 l) mixed greens and/or sprouts
2 c (500 ml) cantaloupe, thinly sliced
2 c (500 ml) small coloured tomatoes, quartered
4 to 6 slices prosciutto, cut into strips
1 fresh mozzarella, torn
Preparation
In a bowl, mix together beans with pesto, oil and lemon juice to coat well. Season and let stand.
On a serving dish, separate greens and garnish with melon and tomato.
Add cheese, beans and drizzle extra pesto onto salad.
Garnish with strips of prosciutto.
Serve immediately with a good slice of bread.