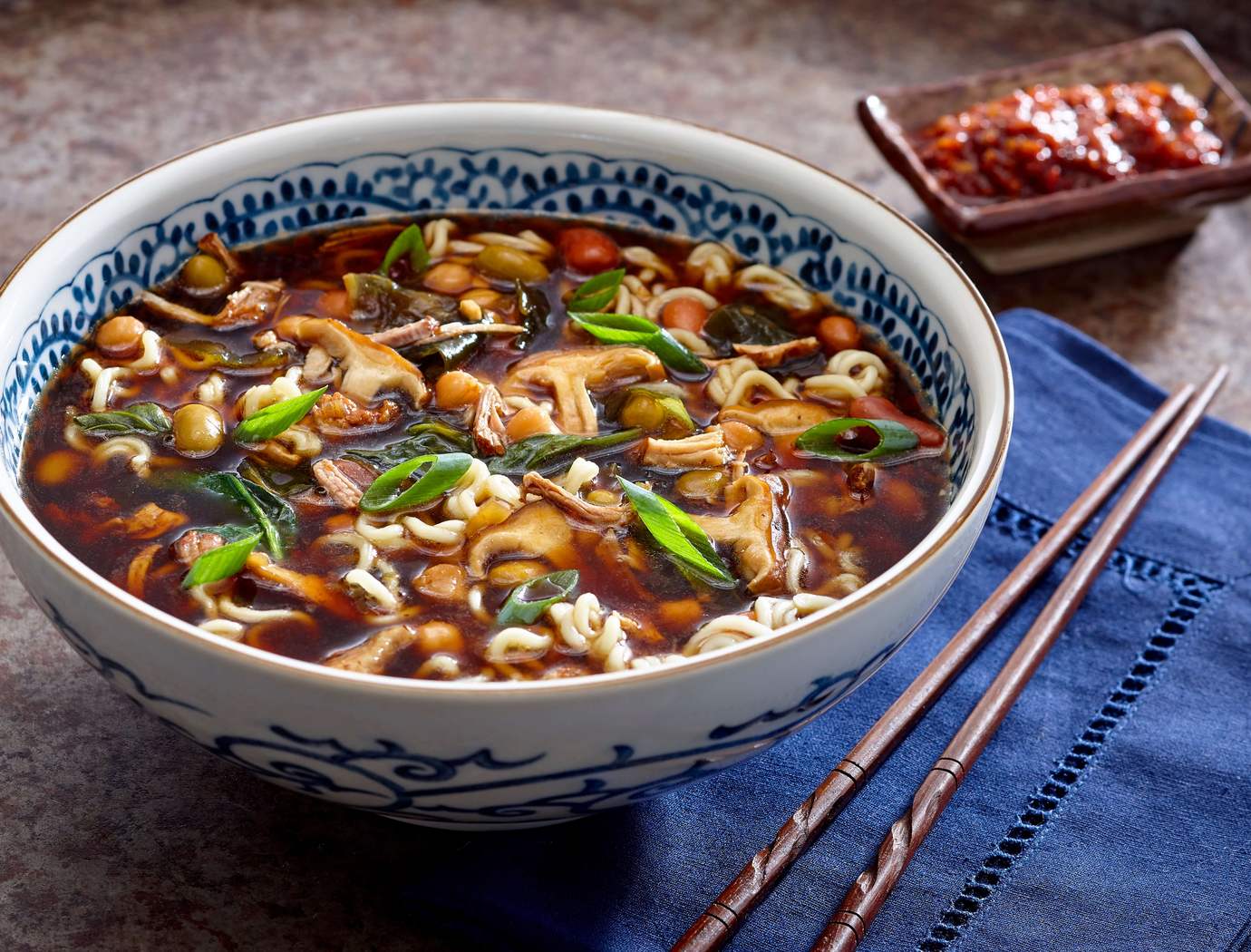 Mushroom ramen soup
Make your own ramen and initiate yourself to Chinese cooking with this reimagined traditional dish.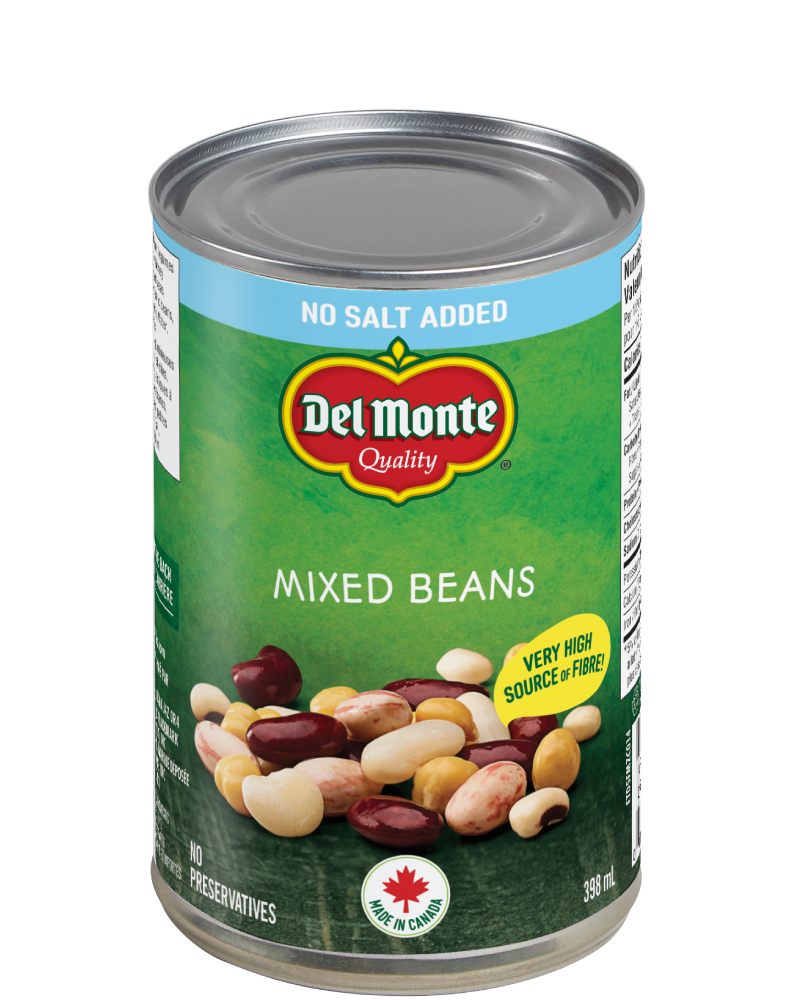 Ingredients
1 tbsp (15 ml) canola oil
2/3 lb (300 g) pork shoulder, cut into pieces OR stewing cubes
1 onion, chopped
3 cloves garlic, chopped
1 ½ tbsp (22 ml) ginger, freshly chopped
6 c (1.5 l) water
3 tbsp (45 ml) soy sauce or tamari
2 tbsp (30 ml) dried wakame flakes - optional
1/2 lb (225 g) ramen or soba noodles
2 c (500 ml) shiitake mushrooms, sliced
2 c (500 ml) fresh spinach OR 1/2 c (125 ml) frozen spinach
1 can 12 oz (341 ml) Del Monte mixed beans
3 green onions, chopped
red chili flakes or sambal oelek
Preparation
In a large pan on medium high, heat the oil and brown the pork.
Add onions, garlic and ginger. Cook 2 minutes.
Add water and soy sauce. Bring to a boil, reduce to medium low and simmer, covered, for 1 hour. 15 minutes before finishing cooking, add the wakame flakes.
Remove pork pieces from the broth and shred. Correct broth seasoning.
Cook noodles according to package instructions, then put equal amounts into 4 large bowls.
Return pork to the broth, add mushrooms, spinach and beans. Cook 5 minutes.
Pour the very hot soup onto the noodles and top with green onions and hot peppers.
Enjoy.