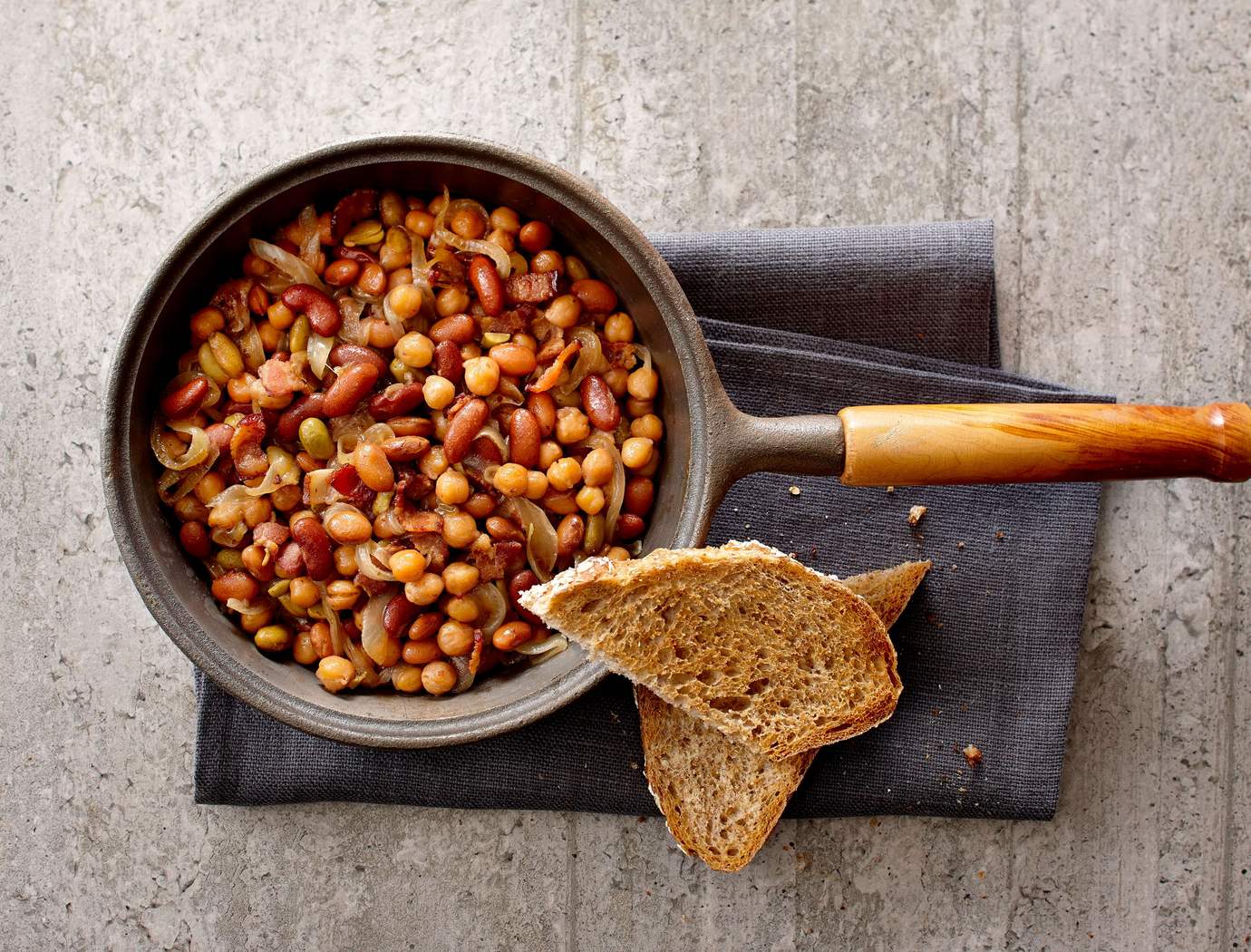 Sautéed legumes with caramelized onions and bacon
Impress all the family at brunch with this gourmet dish. Even more delicious served on a slice of fresh bread. Enjoy!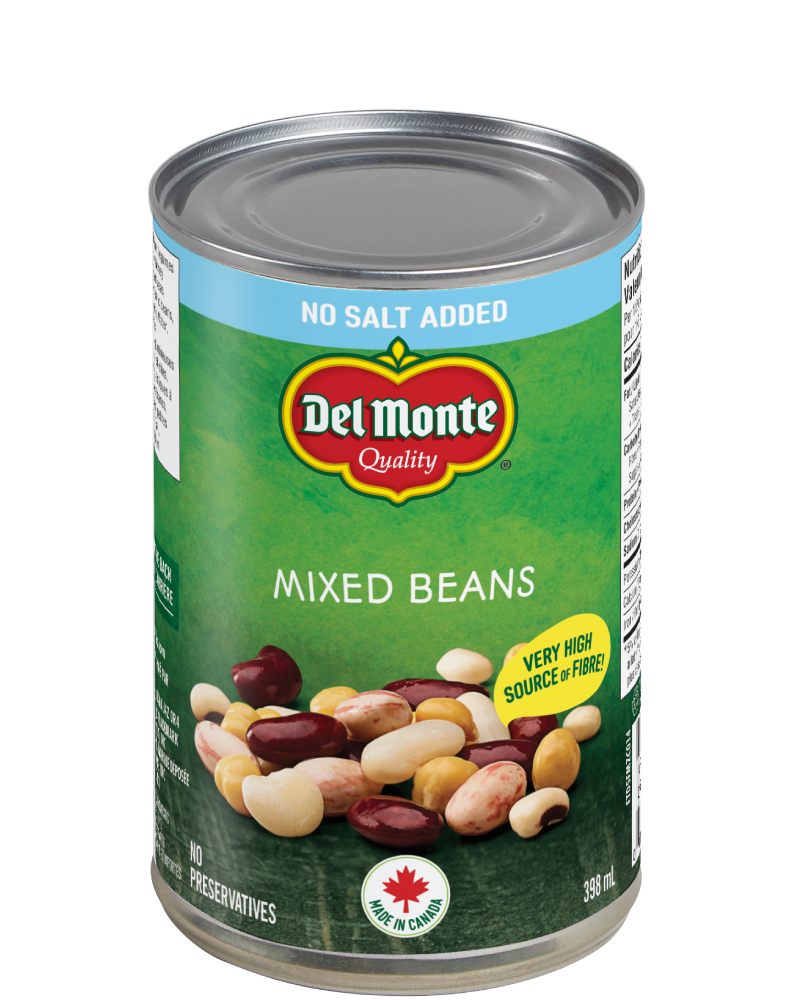 Ingredients
4 slices of bacon, sliced
1 large onion, chopped
2 cans 14 oz (398 ml) Del Monte mixed beans
2 tbsp (30 ml) maple syrup
Salt and freshly ground pepper
Preparation
In a pan on medium heat, cook bacon for 7 to 10 minutes or until crispy.
Add onion and cook another 7 to 10 minutes stirring a few times until onion is tender and golden.
Add beans, maple syrup, 2 tbsp (30 ml) of water and season.
Cover and cook for 5 minutes.
Serve at breakfast.