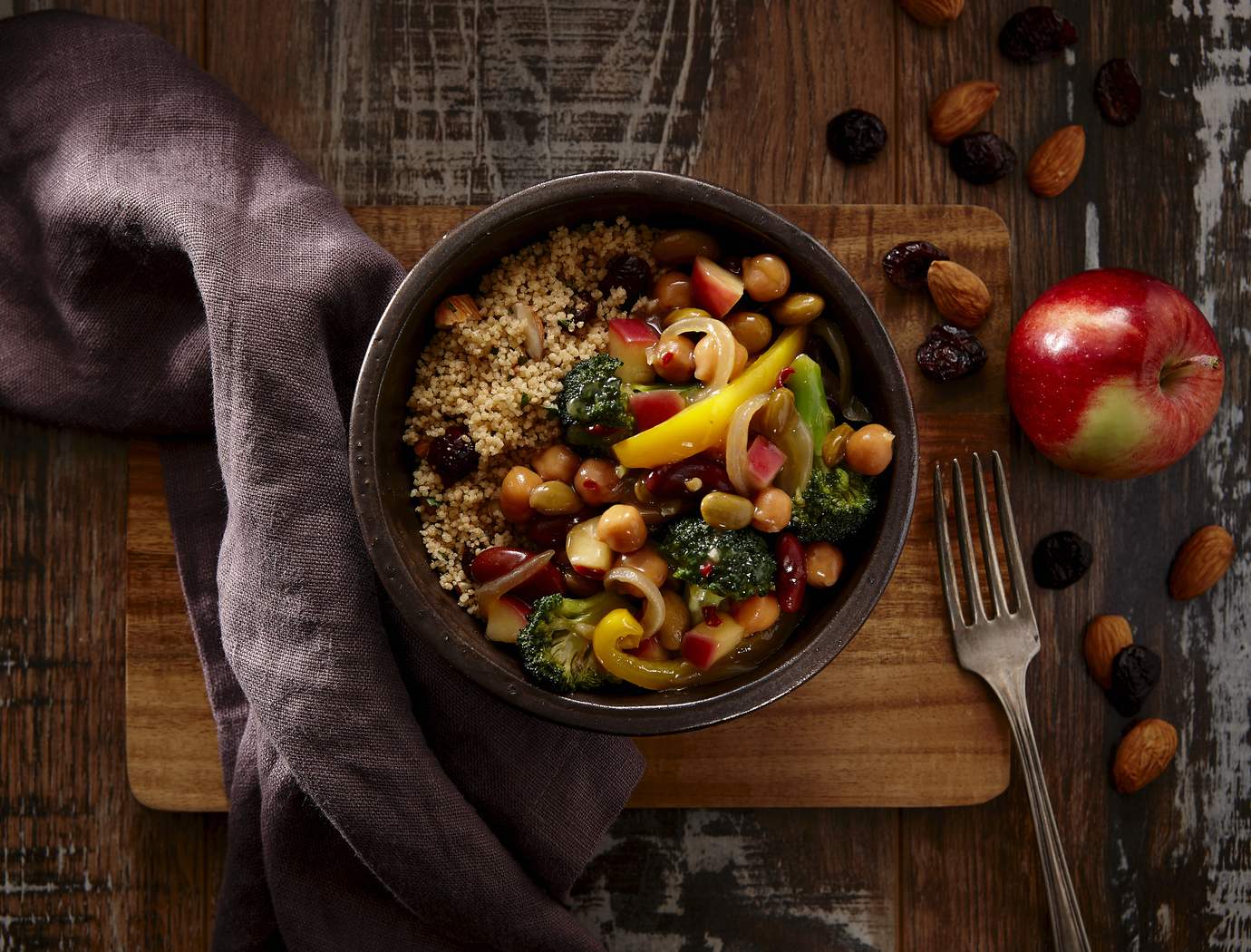 Cranberry-Apple Legume Sauté with Sweet and Sour Sauce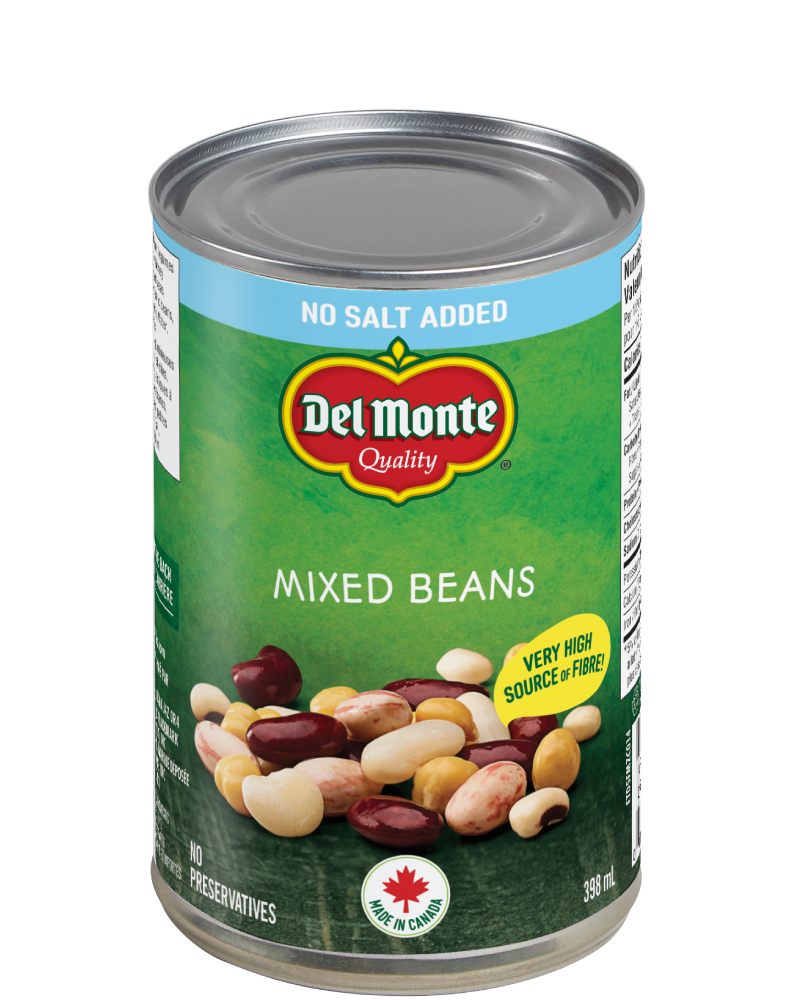 Ingredients
Sweet and sour sauce:
180 ml (3/4 cup) vegetable broth
30 mL (2 tablespoons) cider vinegar
45 mL (3 tablespoons) honey
45 mL (3 tablespoons) tamari
30 mL (2 tablespoons) cornstarch
To taste, hot pepper flakes
Salt
For the meal :
250 ml (1 cup) couscous
30 mL (2 tablespoons) dried cranberries
30 mL (2 tablespoons) fresh parsley
60 mL (1/4 cup) coarsely chopped almonds
Pepper from the mill
250 ml (1 cup) vegetable stock
15 mL (1 tablespoon) olive oil
2 cloves garlic, chopped
1 onion, chopped
500 ml (2 cups) fresh or frozen broccoli florets
1 yellow pepper, cut into strips
1 apple, diced
2 cans of 398 ml (14 oz) Del Monte mixed Beans
Preparation
In a measuring cup, mix the sauce ingredients. Salt to taste.

In a bowl, mix the couscous with the cranberries, parsley and almonds. Add salt and pepper.

Bring the broth to a boil and pour over the couscous. Cover and let stand for 5 minutes.

Meanwhile, in a large skillet, heat oil over medium-high heat and sauté garlic, onion, broccoli florets, pepper strips and apple cubes 2-3 minutes.

Add the mixed beans and pour in the sauce. Bring to a boil to thicken and adjust seasoning.

Remove the seeds from the couscous with a fork and arrange on the plates. Garnish with the stir-fry and serve immediately.