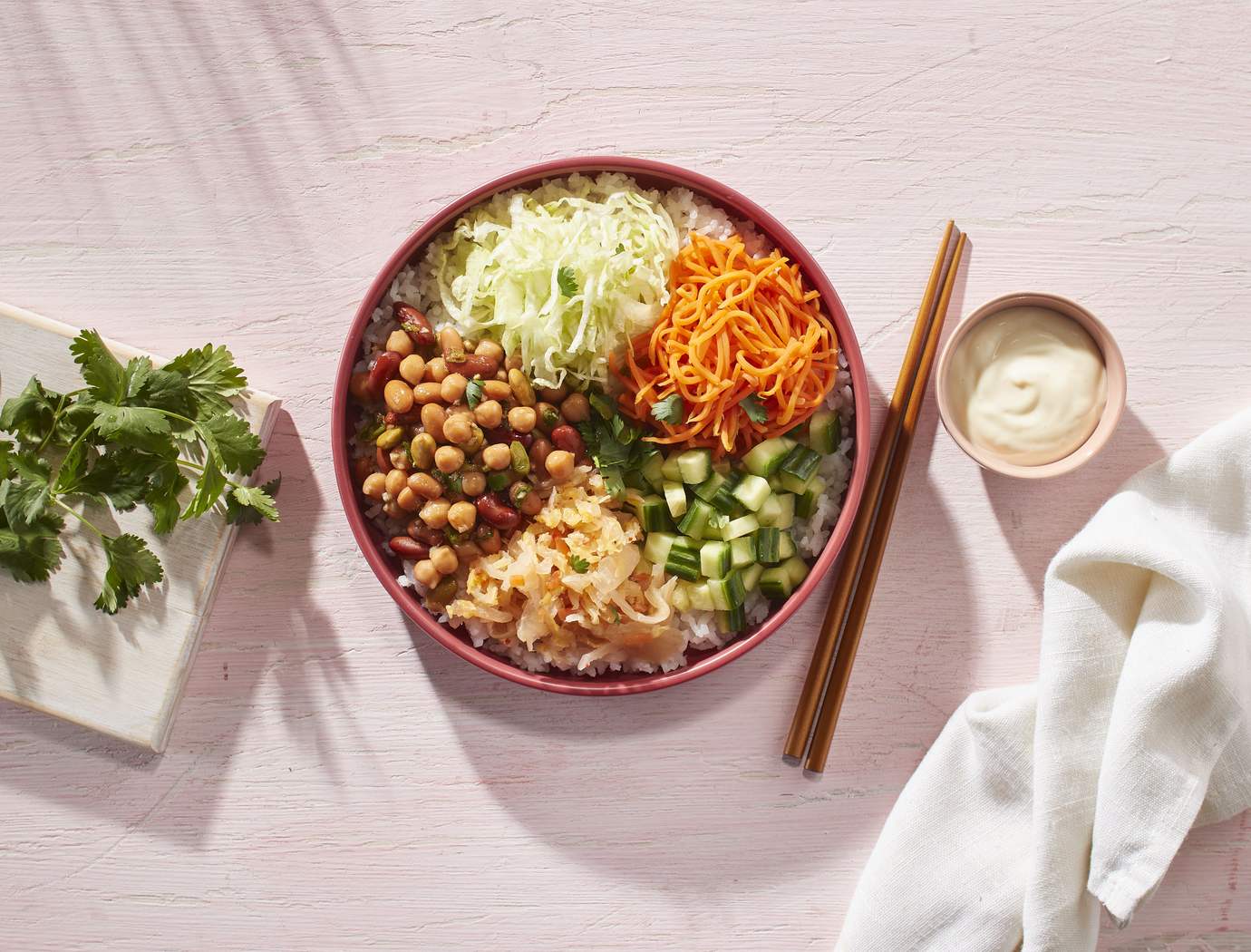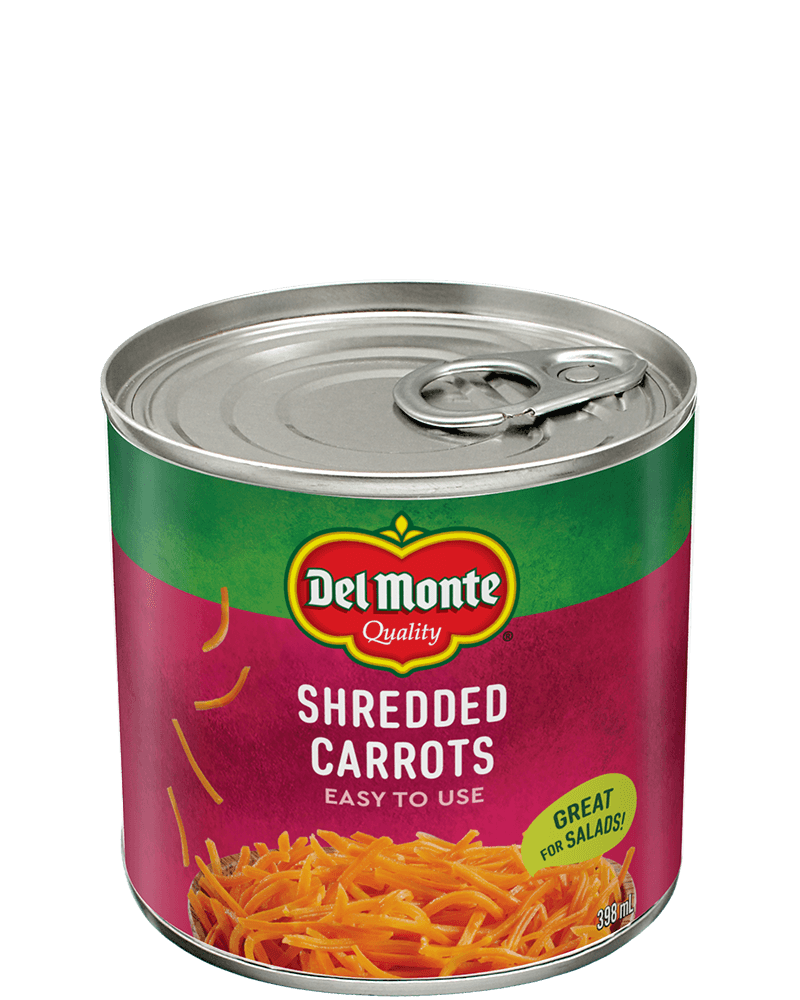 Ingredients
310 ml (1 1/4 cups) sushi rice
To taste, seasoned rice vinegar
10 ml (2 tsp) toasted sesame oil
1 cloves garlic, chopped
5 ml (1 tsp) ginger
15 ml (1 tbsp) soy sauce
30 ml (2 tbsp) rice vinegar
5 ml (1 tsp) hot pepper sauce
15 ml (1 tbsp) brown sugar
2 green onions, minced
1 can of 398 ml (14 oz) Del Monte mixed beans
1 liter (4 cups) minced iceberg lettuce
1 can of 398 ml (14 oz) Del Monte Shredded Carrots
1/2 English cucumber, diced
To taste, kimchi
45 ml (3 tbsp) coarsely chopped fresh coriander
To taste, mayonnaise
Preparation
Cook the sushi rice according to the packaging instructions.

Season with vinegar and let cool.

Meanwhile, in a bowl, combine the sesame oil, garlic, ginger, soy sauce, rice vinegar, hot pepper sauce, brown sugar and green onions. Stir to dissolve the brown sugar and add the legumes.

In 4 bowls, divide the rice and garnished in sections alternating colors with lettuce, carrots, cucumber diced, kimchi and legumes.

Sprinkle with fresh coriander and add mayonnaise.