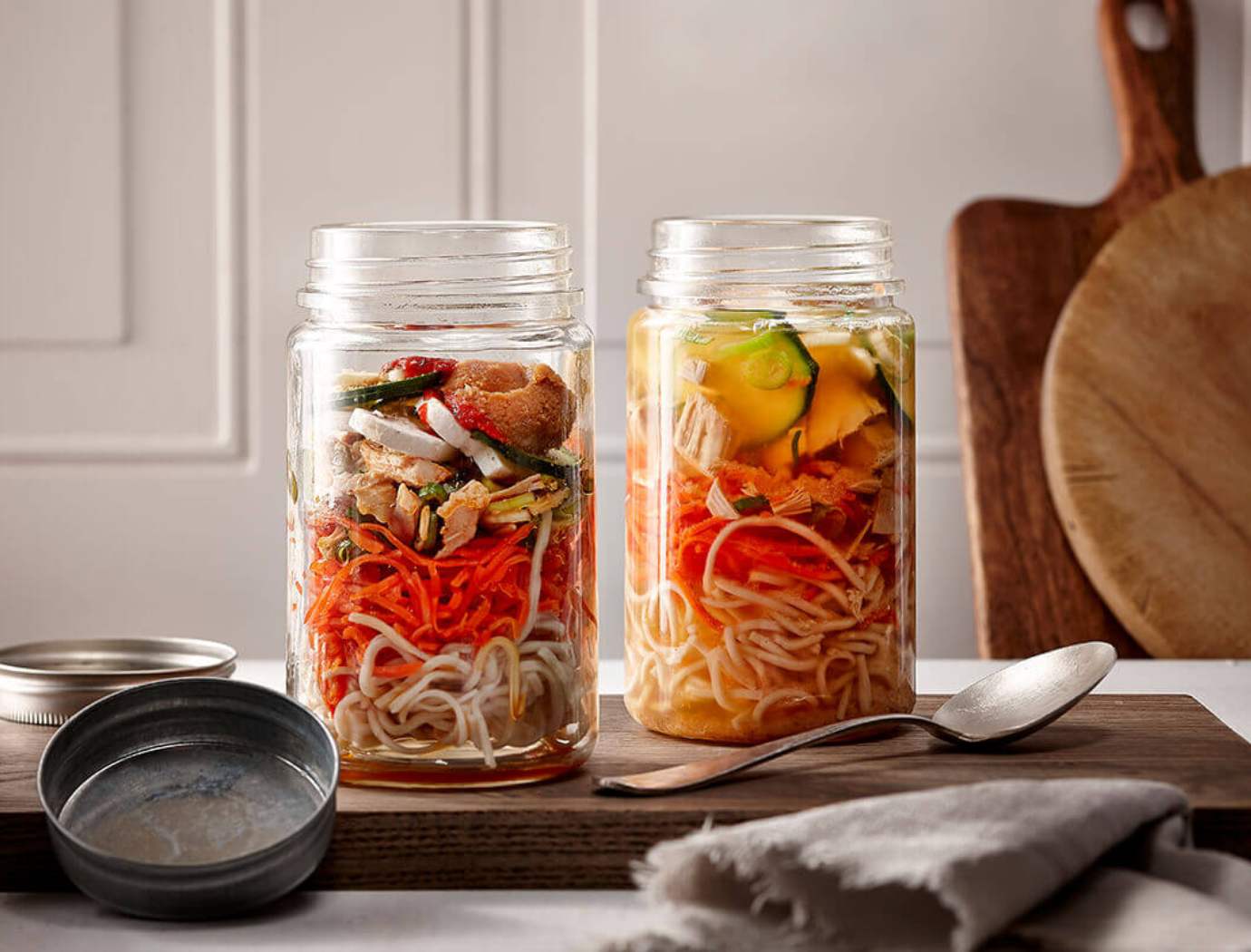 Soup noodles with veggies in a jar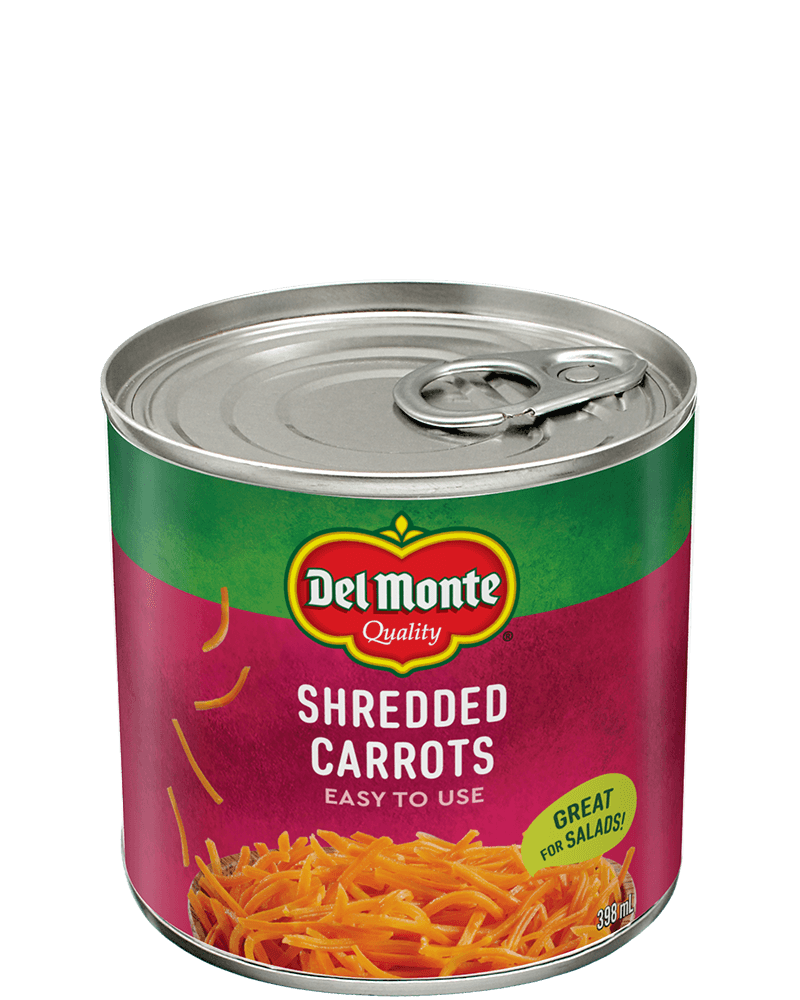 Ingredients
5 oz (150 g) Asian noodles
1 c (250 ml) cooked chicken or firm tofu, cubed
4 tsp (20 ml) soya sauce
2 green onions, chopped
1 can Del Montes shredded carrots
½ zucchini, finely chopped
4 white mushrooms, sliced
4 tsp (20 ml) miso
Chinese five spice, to taste
Sriracha or sambal oelek, to taste
Salt and freshly ground pepper
Preparation
Cook noodles according to package directions. Drain, cool under cold water and drain again.
Mix chicken or tofu with soya sauce and green onions.
Use 4 jars with at least a 2-cup capacity (500 ml).
Layer ingredients starting with noodles, then carrots, chicken, zucchini and mushrooms.
To each jar, add 1 tsp (5 ml) of miso, pinch of spices, hot sauce and a little salt and pepper.
Close the jars and reserve in the fridge or in a lunchbox.
At mealtime, cover ingredients with boiling water (about 1 ½ c or 375 ml) and let rest for 3 to 5 minutes.
Mix and enjoy.