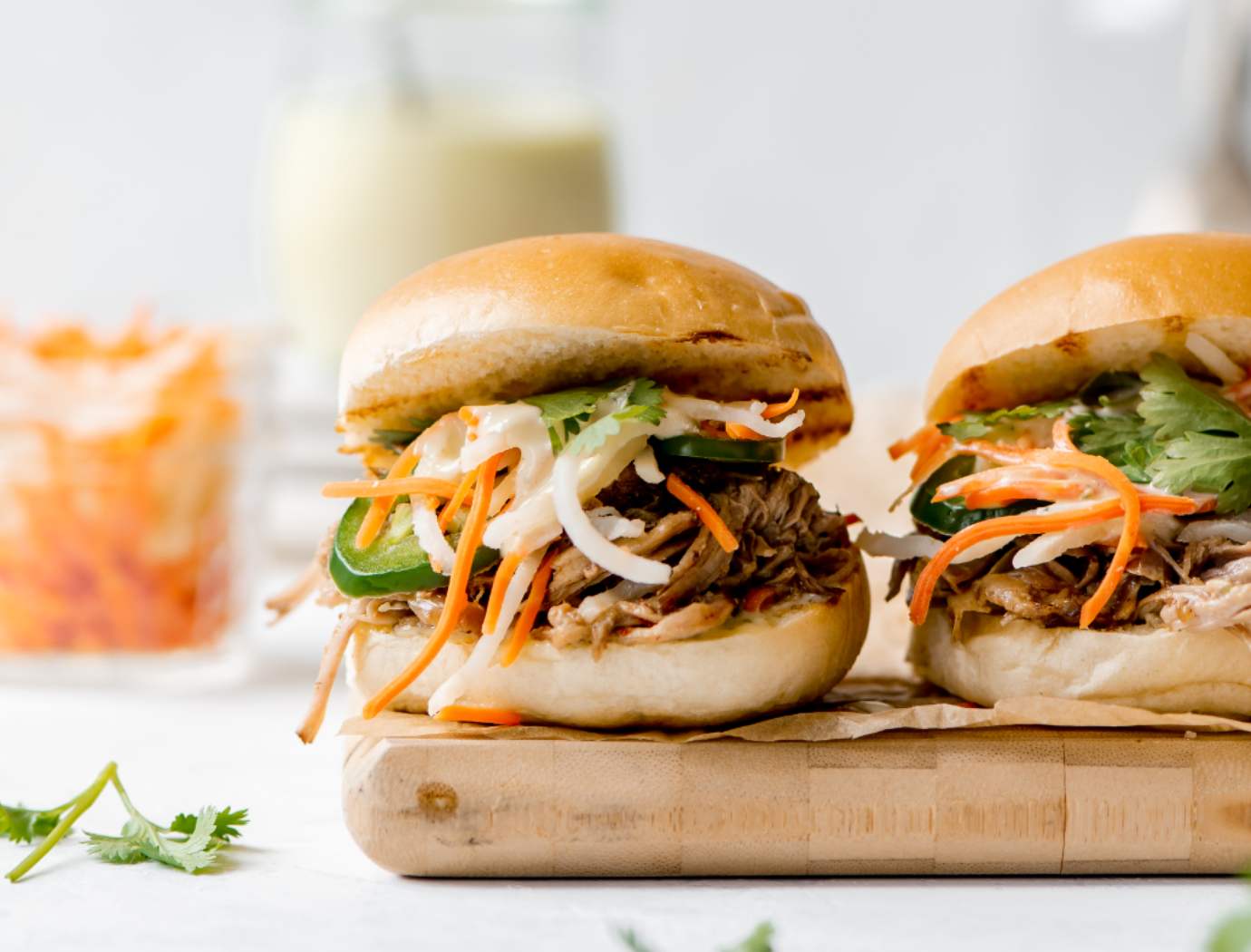 Asian-spiced Pulled Pork Sliders with a Lemongrass Aioli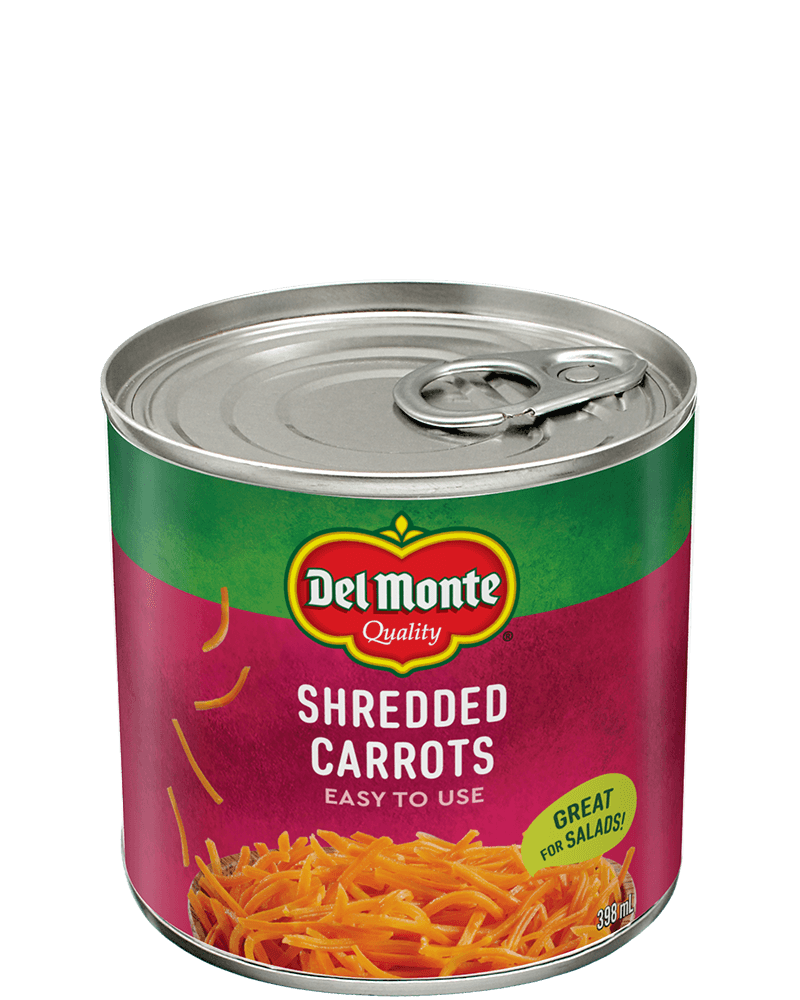 Ingredients
For the pulled pork sliders:
3 pounds pork shoulder
2 tbsp five spice powder
2 tbsp granulated garlic
2 tbsp onion powder
2 tbsp black pepper
1 tbsp sea salt
¼ cup soy sauce
2 tbsp Maggi sauce
1 tbsp hoisin sauce
1 tbsp sriracha sauce
2 tbsp fresh grated ginger
900 mL chicken broth
1 white onion chopped
4 cloves garlic chopped
3 tbsp vegetable oil
1-1.5 cups of Del Monte Shredded Carrots
1-1.5 cups of Del Monte Shredded Celery Root
1 jalapeño, cut into slices
½ cup roughly chopped cilantro
8 slider buns
For the lemongrass aioli:
2 lemongrass stalks, cut into pieces
8 Tbsp of Peanut Oil
2 egg yolks
2 cloves garlic, chopped
1 jalapeño, chopped
2 tbsp. fresh cilantro
1 tsp. sugar
Zest of 1 lime
Juice of 1 lime
½ tsps. sea salt
Preparation
For the pulled pork:
In a small mixing bowl, combine five spice powder, granulated garlic, onion powder, salt, and black pepper to create a spice rub. In a separate large mixing bowl, add pork shoulder, soy sauce, Maggi sauce, hoisin sauce, sriracha sauce, and ginger. Rub all over the pork shoulder, coating evenly. Sprinkle dry rub on both sides of pork and rub with hands to coat evenly. Cover bowl with aluminum foil and refrigerate over night.
Once the pork has marinated over night, remove from fridge, let the meat come up to room temperature, and cut into thirds.
Pre-heat oven to 325 degrees F.
Heat vegetable oil in large Dutch oven on medium-high heat. Sear all sides of the pork. Remove pork from Dutch oven and set aside.
Add chopped onion and garlic to the Dutch oven and cook, stirring frequently, until translucent (about 2 mins.). Add chicken broth to de-glaze the Dutch oven.
Add the pork shoulder back to the Dutch oven. Immediately cover with lid, place in the oven, and cook for 3 hours, until the meat is very tender.
After 3 hours, remove from oven. Using two forks, shred the pork in the cooking liquid. Remove pork and set aside in a baking tray.
For the lemongrass aioli:
While pork is baking in the oven, begin the aioli. Add lemongrass pieces to a mortar and use a pestle to break down and separate the pieces. Add peanut oil and let infuse with the lemongrass for about 20 minutes.
Once oil is infused, strain it with a fine-mesh strainer into a measuring cup and set aside.
Add chopped garlic, jalapeño, cilantro, sugar, lime juice & zest, salt, and egg yolks to a food processor. Cover and begin to mix on low. While food processor is mixing, drizzle lemongrass infused oil in slowly. Continue to blend until you have achieved a velvety aioli. If aioli is too runny, add another egg yolk.
To assemble the pulled pork sliders:
Halve slide buns and toast the insides.
Once toasted, add a small spoonful of lemongrass aioli to each slider bun half. Next, add pulled pork.
Add Del Monte Shredded Carrots and Shredded Celery Root, 2 jalapeño slices, and cilantro. Top with other half of bun. Serve and enjoy!